Dazzling anddeadly, these red-hot collections are warm and vibrant, proving fashion's heart beats strong and sure. See how this bold colour has become a perennial favourite from some of the hottest designers around town.
ANAYA BY KIRAN CHAUDHRY
This meshwork ensemble is Eastern chic with a modern silhouette, making it the perfect fusion look.
BTW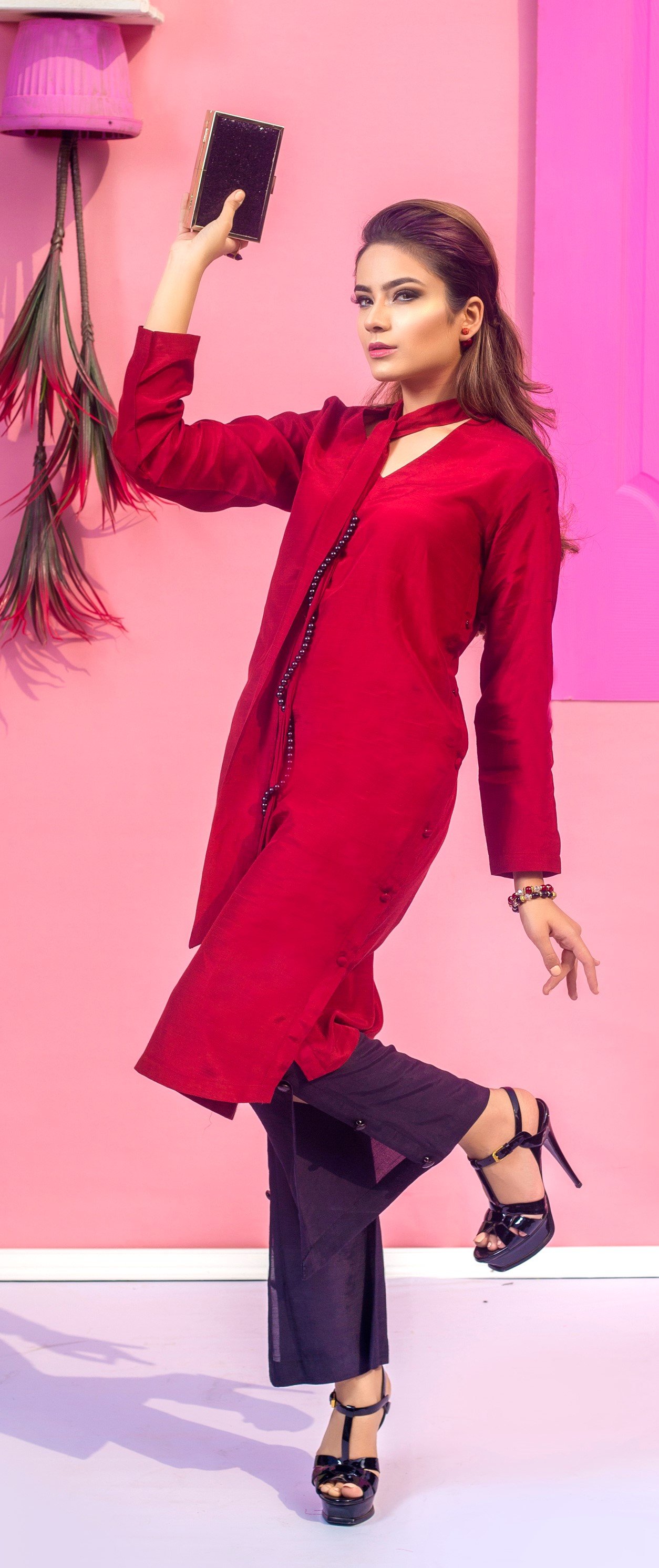 Simple and sleek, this kurta is a closet staple, leaving room to play up your personal style aesthetic
FARAH TALIB AZIZ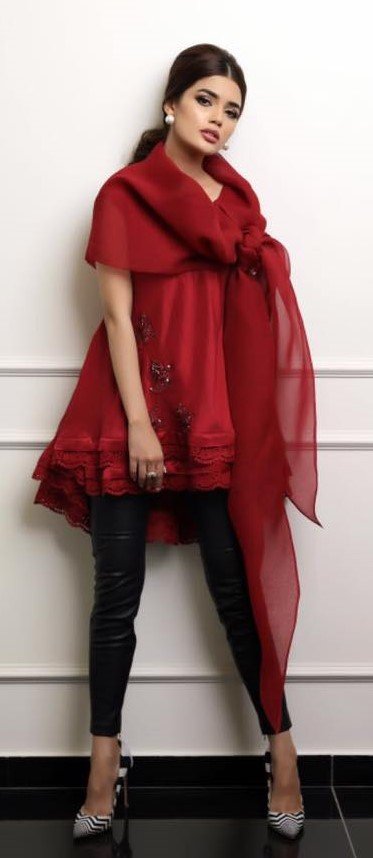 Take a bow! From its flirty peplum cut to its exaggerated neckline, this organza wrap top is sure to make heads turn.
MISHA LAKHANI

This velvet number is the epitome of Misha's style ethos of classic embellishments on contemporary silhouettes
ZARI FAISAL
Ooh la la! This voluminous skirt does all the talking, and paired with this matching cut out crop top, makes for a daring look that we absolutely love!
NAZLI AKBAR
These sexy silk separates are chic to boot