Always been the type to try on knee-high boots in stores, but never had the guts to buy them? don't worry, ladies! with the help of the gorgeous Scelina Asad, we show you how to pull these babies off with effortless swag!
What silhouette works best to wear with a thigh-high boot?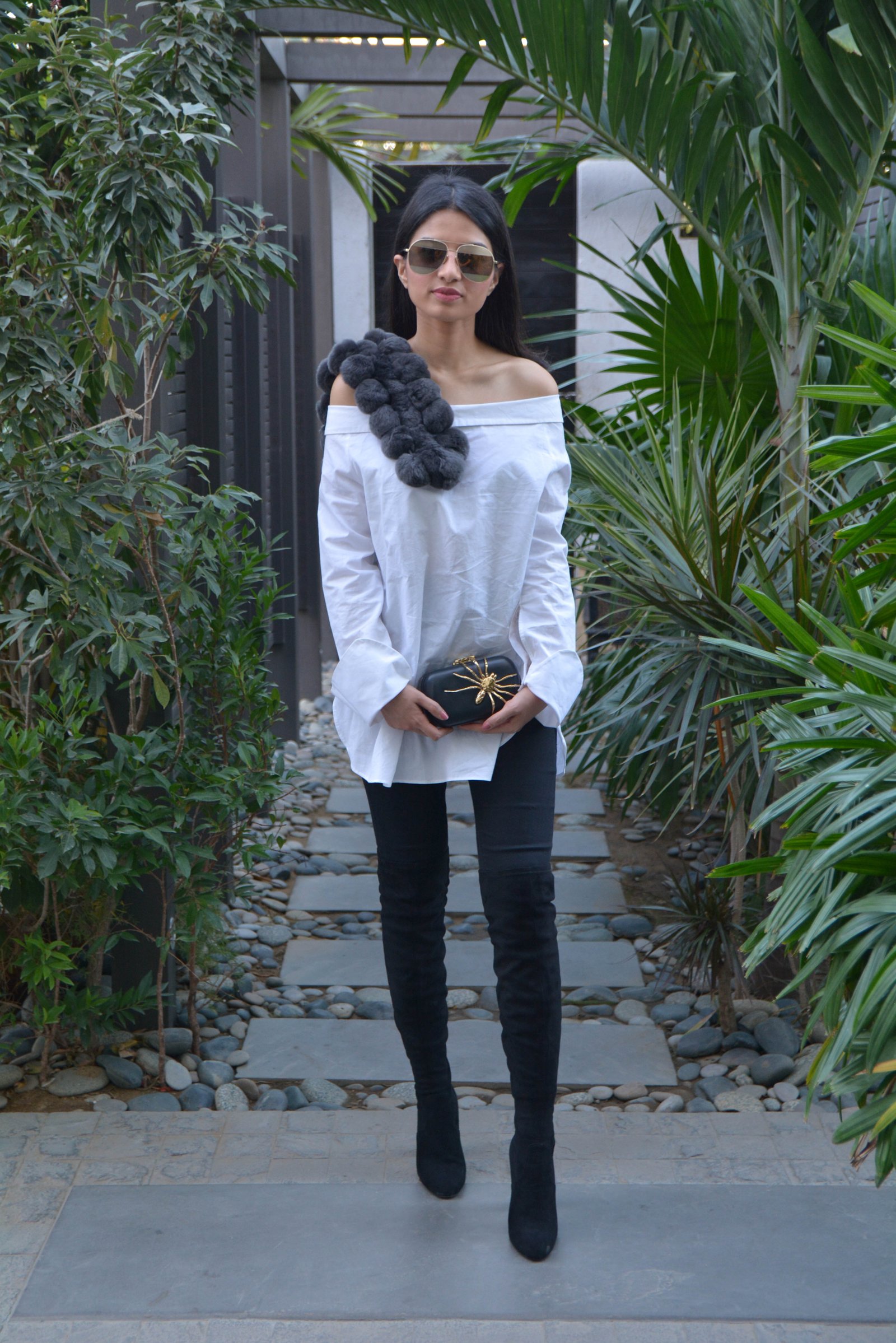 Thigh-high boots are universal, and work well with almost anything. One of the most popular ways to wear the silhouette is with skinny jeans; to create a sleek and chic ensemble. If you're a bit more daring, wear them with bare legs (either a dress or a mini skirt) for a truly show-stopping look!
What accessories pair off perfectly with thigh highs?

It all comes down to how loud or understated you want your look to be. You can go classic with tan, black or jewel tone accessories, or be experimental and make a statement! I personally love a pop of colour, so add a vibrant bag or a neon lip to finish off your look.
P.S. Wearing distressed tights makes for the perfect vintage look.
Does it have to be "Winter" to pull off these boots?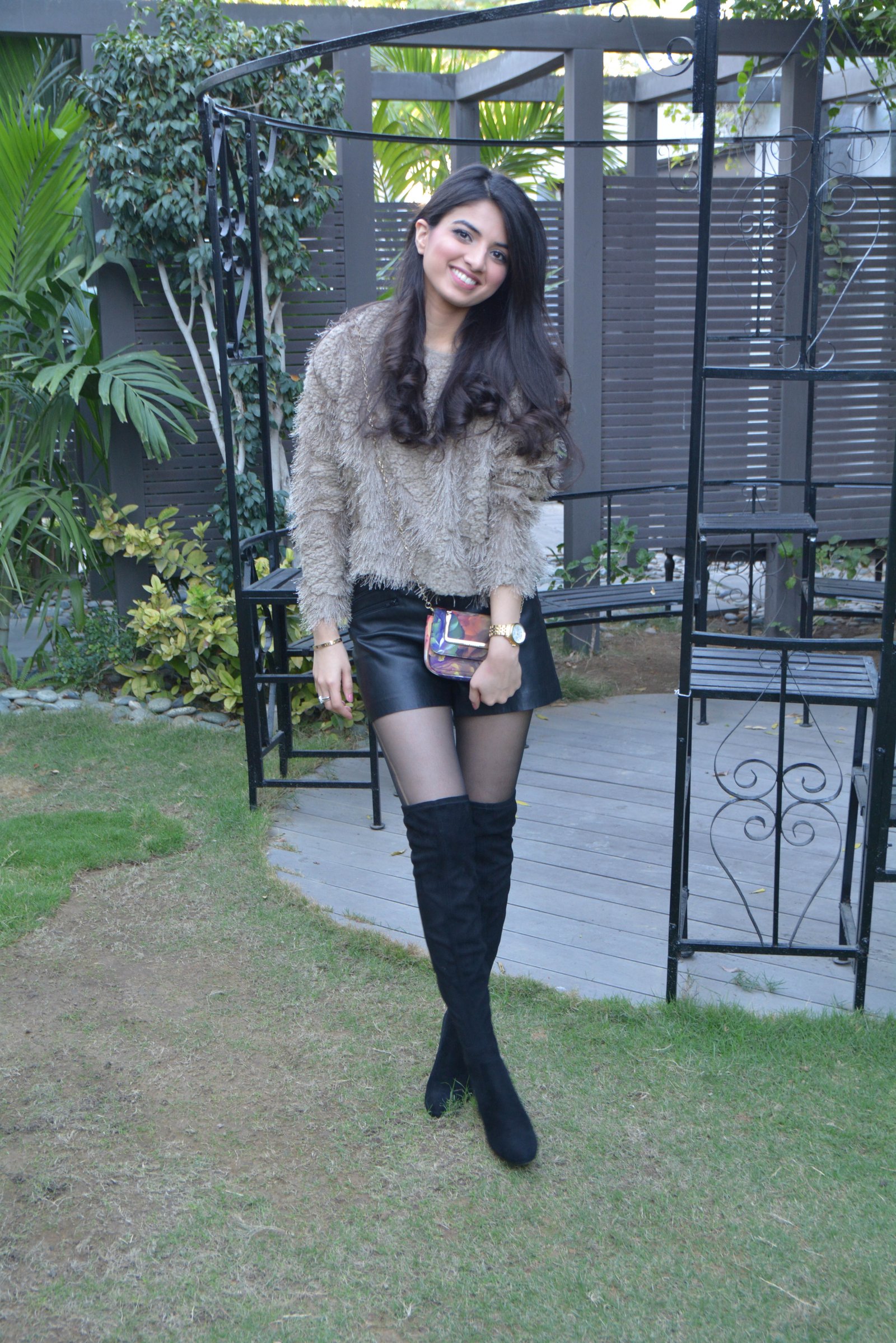 In my opinion, yes. Boots in the summer – especially in Pakistan – can look a little like you're trying too hard. Show off your stems during the party Winter season!
Which celeb should we look to for inspiration?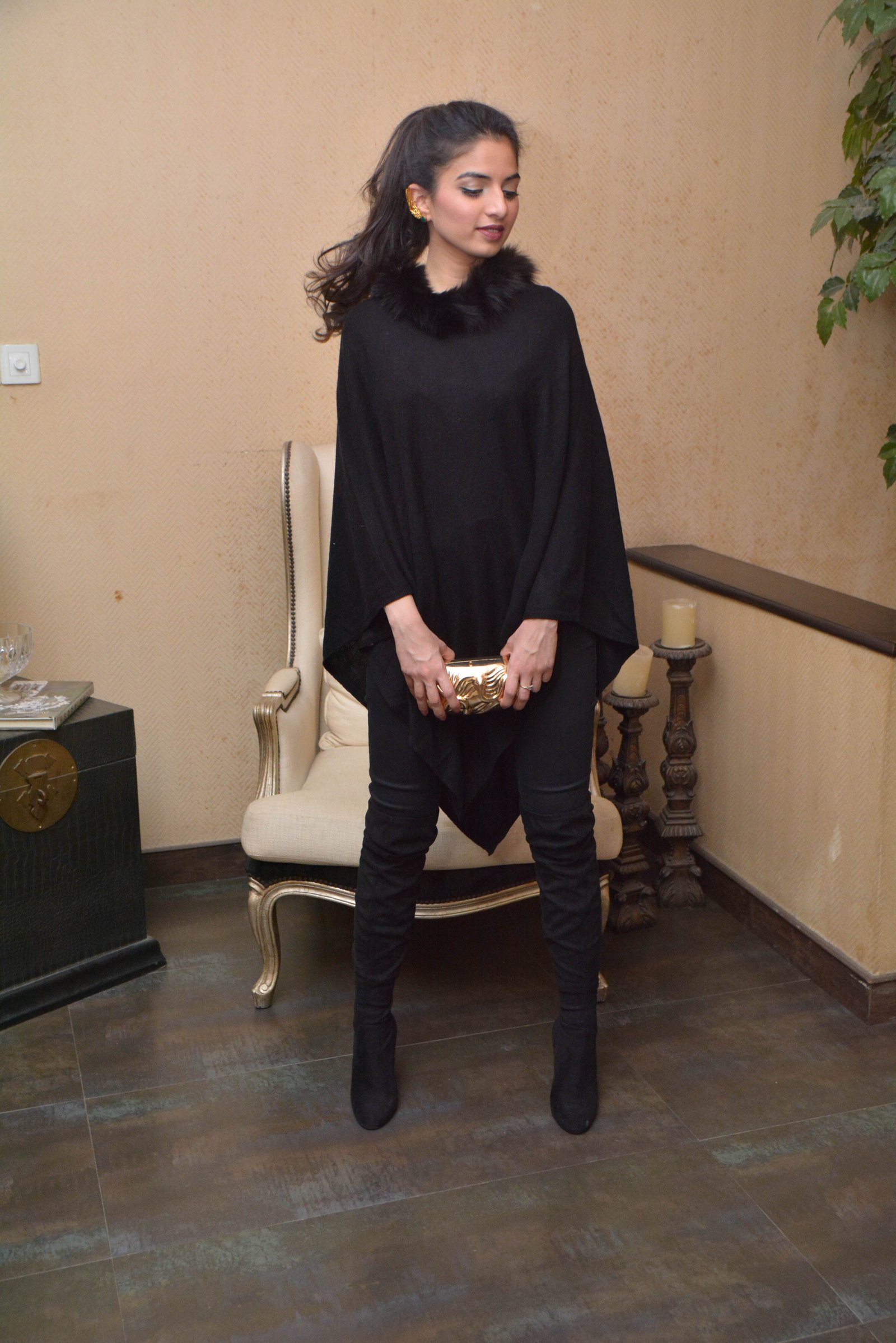 Firstly, you should always go with your gut, and style your look according to your own aesthetic and body type. If you still need that extra jolt of inspiration, Gigi Hadid always styles her boots with fabulous outfits, Kim Kardashian always goes over the top glamorous and Sienna Miller is the epitome of chic. If you're feeling a little stumped, trust me, you can never go wrong with all black! Mix up textures – suede, leather, knit wear – when you go monotone.
How best to take my look from day to night?
For an effortless day look, pair the boots with jeans, a tee and a statement jacket. Transforming into a night look requires subtlety but it's super easy! Keep it monochrome, with the addition of leather leggings and a long white waistcoat. Show just a hint of  skin by donning a crop top and voila, you're ready for a night on the town! If you're super confident, why not try a skirt with boots a la Victoria Beckham?
Photography Abid Ali