MAHNOOR RULED OUR TV SCREENS AND OUR HEARTS! KNOWN TO BE EXTREMELY PRIVATE AND TO SHY AWAY FROM THE PRESS, ONLY QYT CAN HAVE HER OPEN UP FOR A HEART-TO-HEART!
You've had everyone smitten since day one. How did you decide to come into showbiz?
Aunty Sultana (Siddiqui), who also happened to be my Phupi Saas, was very persistent! She is the one who convinced me to start acting, and gave me my first role in Marvi.
You transitioned from the small screen to the silver screen with Main Hoon Shahid Afridi. What was it like to be a part of such a production?
Shooting scenes for a film is similar to shooting for television, so that came very naturally to me. However, I had never been part of the music and dance side of things, so that was a completely new experience for me, but one I enjoyed tremendously!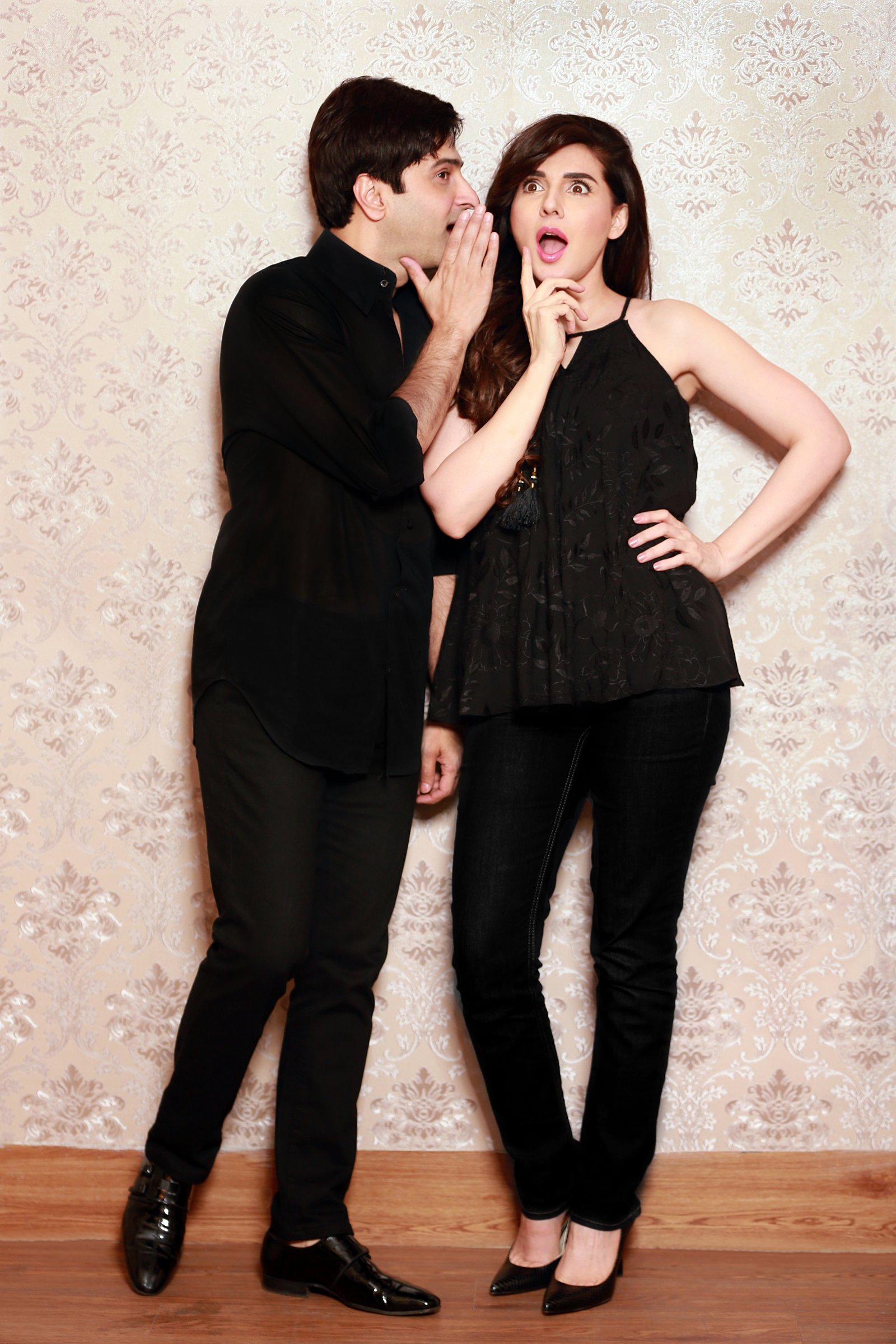 What makes you laugh?
Nothing specific – it could be anything at any moment. I look for things to make myself laugh; it's like a drug to me.
If you wrote a book about showbiz in Pakistan, what would you call it?
Bandar aur Adrak!
Tell us three things that most people don't know about you:
I don't like red carpets or giving interviews, and I can't stand liars.
If you wrote an autobiography, what famous title would you give it?
Alice In Wonderland.
Who is your best friend?
I have many, and you're definitely one of them.
You've got a great sense of humour. Why do you think, whenever we meet, we have endless laughing fits and act like kids?
Kyun ke dil tou bacha hai!
What is one memory you have of us that you will never forget?
The most important memory that formed the base of our friendship is when we had gone to Malaysia for an event. I was very upset at the behaviour of one of our colleagues, and you stood by my side even though the other person was very close to you. You hardly knew me then, but that proved to me that you are a man of integrity.
Photography Irfan Ahson