As 2016 comes to an end, we asked some of our favourites from the fashion and film industry about what their New Year Resolutions are going to be this time around. Have a look:
Ayesha Omar
"1. To start exercising. 
2. To be more mindful and present. 
3. To slow down in life. 
4. To spend more time with ppl who matter and have good energies. 
5. To get less anxious and stressed about everything.
6. To be kinder. 
7. To detox once in a while.
8. To travel more. 
9. To be closer to nature.
10. To care less about what people think and stop beating myself up over stupid stuff."
Amna Baber
"To snooze away to Slumber-land and catch up on the sleep I've lost."
QYT
"My New Years resolution: I want to delete, in fact block, all those people who make my happy times into stressful ones – and there are quite a few! I will travel more inshAllah because traveling gives me inspiration and I become more creative. Most importantly, I will try to be a better person and I hope we all unite and make our beloved Pakistan prosper."
Faryal Aftab 
"To be spontaneous and not overthink."
Sana Ansari
"To get over my addiction for chocolate and finally try new deserts (especially new icecream flavours. Get in touch with my inner sporty child and start playing a sport again; and travel and explore as many different places and countries as I can!"
Anoushey Ashraf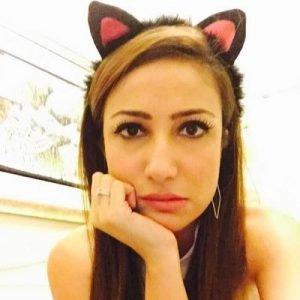 "My New Year resolution is to bathe my dog more often and try and smile a lot more…for no reason! "
Muzi Sufi
"To spend less time on phone hahah! And also to donate more to people who need it  "
Tooba Siddiqui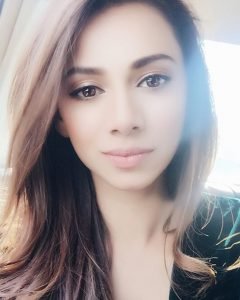 "Laugh more and make people laugh! #BeHappy "
Armeena Khan
"To make more time for my family as I've missed out on a lot of important family events because of my demanding lifestyle due to my career." 
Sara Haider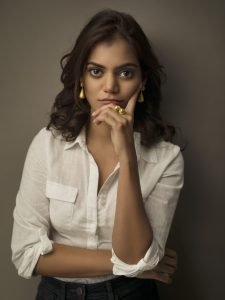 "Take myself less seriously. Work hard, cut out negative people."
Ushna Shah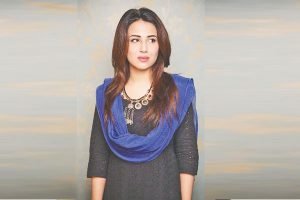 "To try to be as positive as possible, meditate more and relax more. And of course, fitness goals!"
Bila Ashraf
"Well I guess I am looking forward to promoting Yalghaar and Rangreza both come out next year and I will promote them way more than JANAAN. So watch out for these two :)"
Ainy Jaffri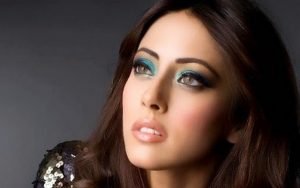 "To be more mindful."
Wiqar Ali Khan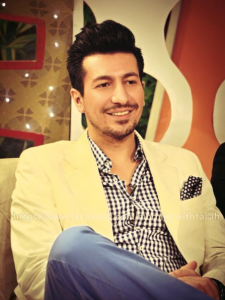 "I plan to focus on doing more of what makes me happy. That's the overarching theme of my New Year's Resolution for 2017. Personally, committing more time to my boys and their activities. Cultivating their interests and passions. It's amazing how far a little more nurturing goes! I'm also going to plan a trip to Iran with my family and learn more about my wife's heritage. It's been a long time coming and 2017 is the year to make it happen. Plus stop dissing those Persian classes my wife keeps booking for me, as saying "chetori khobee" (how are you, are you okay?) isn't good enough lol!
Professionally, work a lot harder on community based projects that give back. I'm going to be helping young talent develop their skills and love for the arts. Giving away as much knowledge as possible and hopefully learn a lot in the process. Using technology to its potential to engage our youth is a key area of focus for me.
I pray that 2017 will be filled with more good news and smiles. Here's to a fulfilling New Year." #GodBless
Salima Feerasta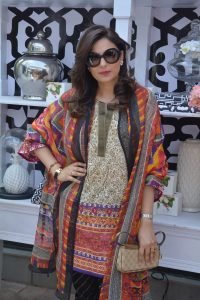 "My New Year's resolution is to make more time for the people who make me happy!"
Zari Faisal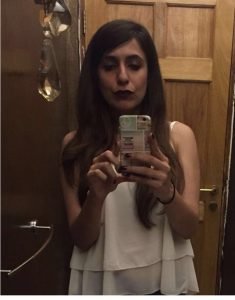 "I don't know how or when it happened, but because of so much negativity and hate on social media, I ended up developing a pictures phobia. So 2017 is going to be my year of telling myself, get over the phobia and don't let other people's opinions get to you. Life is about creating memories and moments, and yes of course while every moment is more than just a "selfie"… it's also important to have a record later on in life of who you were, the times you shared with friends and family. Also, I don't think I'm going to go a new year and New me route this year; I think 2016 has been a year where I really grew as a person, I got a better focus and perspective on what I want my work brand to be, and this is what I want to continue to consolidate. To be able to make my friends and family happy, and to be healthy and travel when I can. Bring on 2017."
Sana Yasir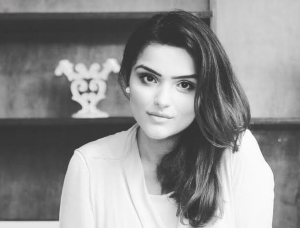 "My New Years resolution is to love myself like Kanye loves himself and believe in myself like Kanye believes in himself."
Maliha Aziz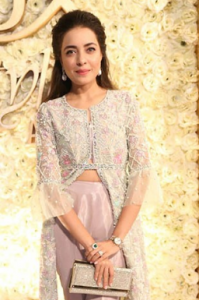 "Hoping this year brings the best of health and happiness for my family and friends, is like to prioritise with spending as much time as I can with my loved ones, dedicating more time to thank God for all his blessings and to focus more on personal health and wellbeing."
What is your New Year Resolution for 2017?