SUMRINA KHAN CHATS WITH UPCOMING MODEL EMAN SULEMAN ABOUT HER LOVE FOR FOOD, EXTREME BLUNTNESS AND BECOMING A PROFESSIONAL WRESTLER
WHERE WERE YOU BORN AND WHICH CITY DO YOU LIVE IN NOW?
I was born in Islamabad and am currently residing in Lahore.
WHAT'S YOUR FAVOURITE PLACE TO SHOP?
Asos.com – hands down, it's the best.
WHICH SALON DO YOU ESCAPE TO?
Roylis in Islamabad. I don't think I've been to any other salon in almost a decade.
IS YOUR SELFIE GAME STRONG? WHAT'S YOUR FAVOURITE INSTAGRAM FILTER?
I would like to think so, and definitely Stinson.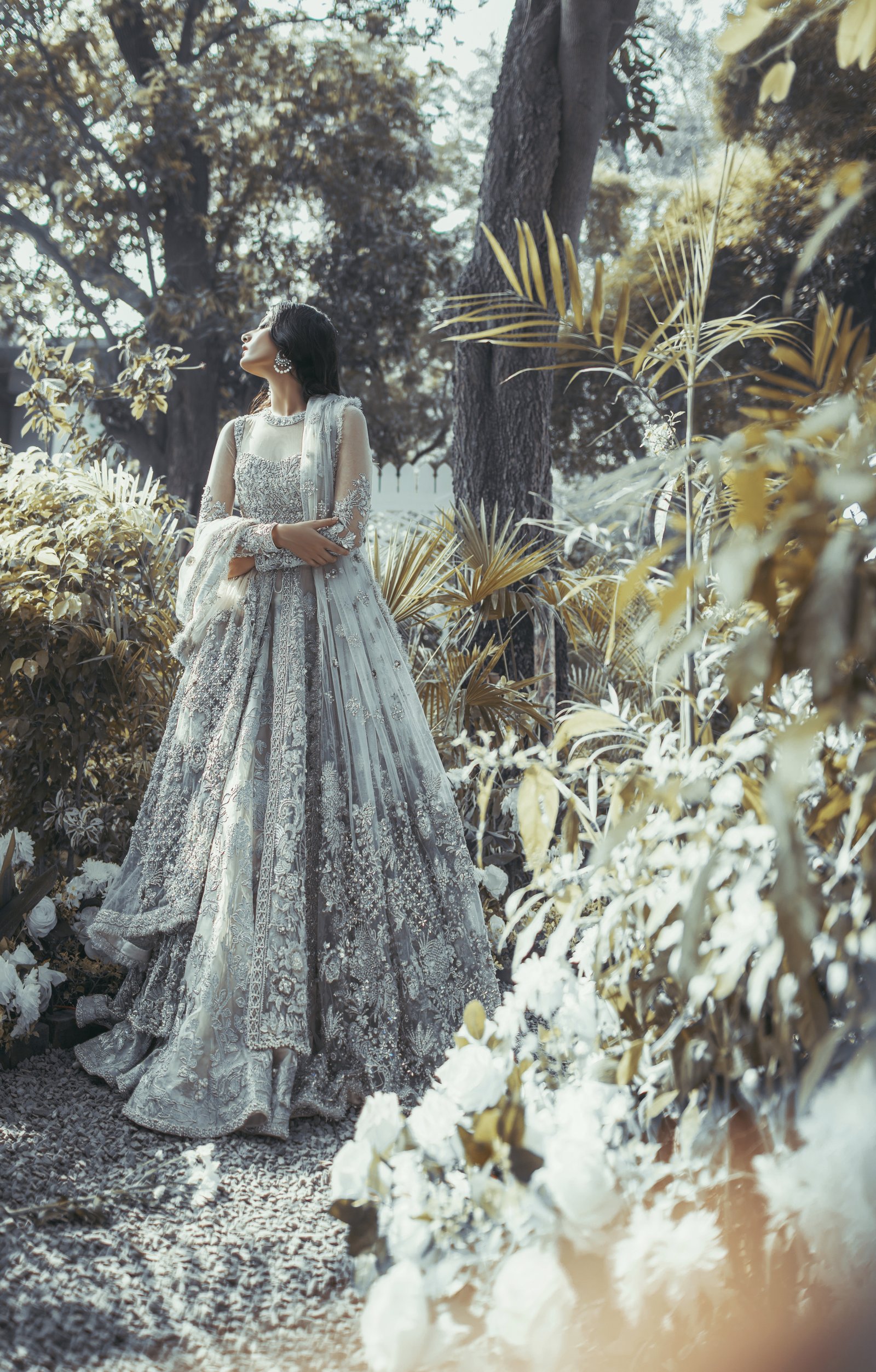 HOW WERE YOU DISCOVERED?
Living in Islamabad I didn't have a lot of opportunities because the market there is really small. When I came to BNU, Lahore, I had the opportunity to study with Fahad Hussayn. I told him we should do a project together and the rest, as they say, is history.
DO YOU HAVE A SKIN CARE ROUTINE?
Wash your face at least three times a day (especially if you're living in Lahore), drink lots of water and avoid using makeup as much as you can. P.S. I don't follow any of this but it's what everyone tells me to do, haha.
DOGS OR CATS?
Dogs!
MONEY OR INTELLECT?
Intellect, because that can get you money, but money can't get you intellect. Unless you buy yourself a degree from Axact (wink).
WHO'S YOUR FAVOURITE STYLE ICON AND WHY?
The one and only David Bowie! He obliterated the gender binaries with his persona and style. His outrageous bodysuits, animal-print blouses, silk scarves and colourful pantsuits broke all norms of the fashion world.  He was, and will forever remain the true definition of androgynous.
WHAT ARE YOUR WARDROBE STAPLES?
Bomber jackets and t-shirts.
WHAT'S THE BEST PIECE OF ADVICE YOU'VE EVER RECEIVED?
"In a society like this, being a deviant is a badge of honour; wear it with pride." A teacher of mine said this to me when I was going through a tough time. A great man and a true mentor, his words always tend to resonate with me.
IS THERE A SPECIAL DIET AND GYM ROUTINE YOU FOLLOW?
No! I'm a foodie, through and through. I go to the gym three to four times a week, but I doubt it makes that much of a difference considering the amount I eat.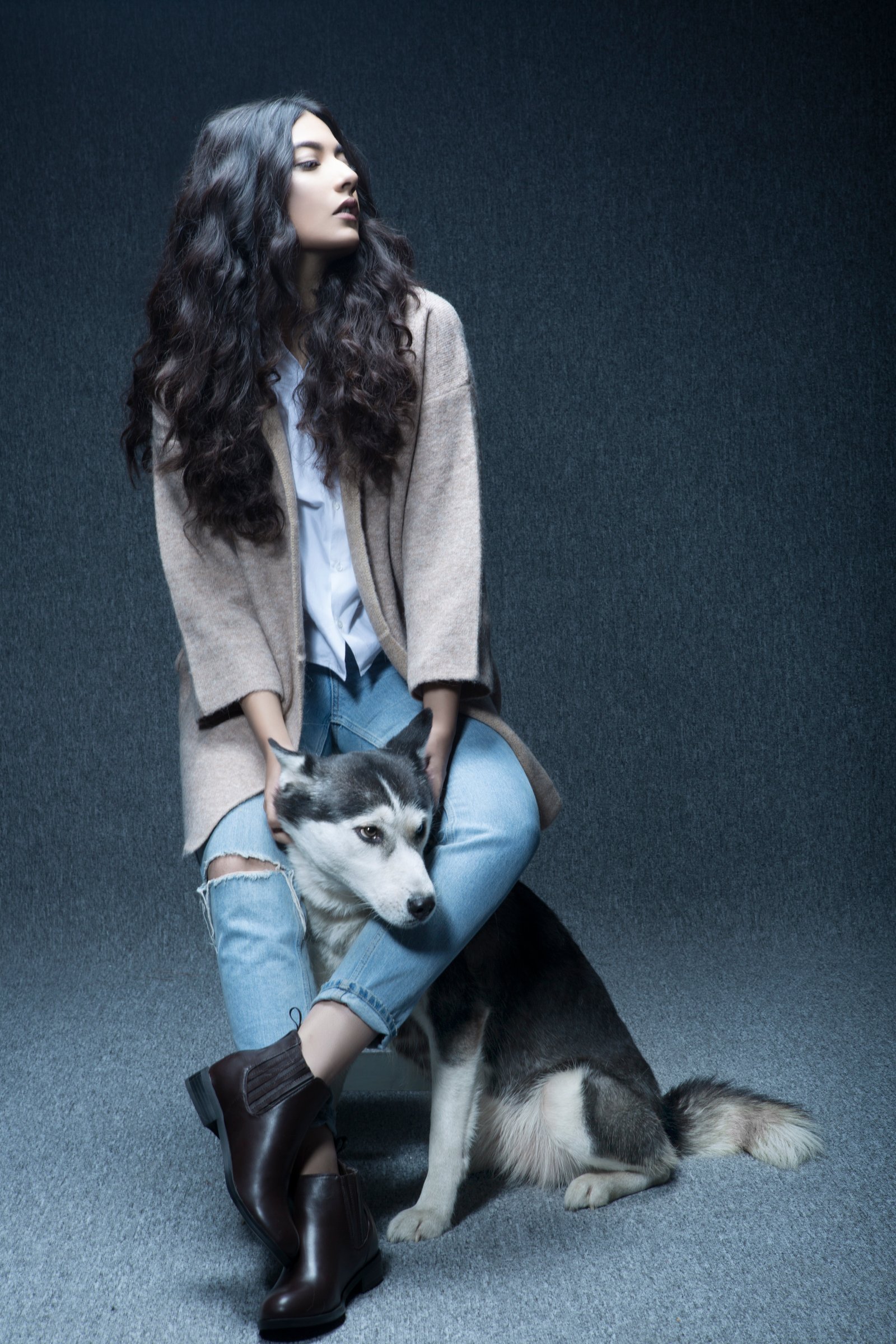 DO YOU HAVE ANY LIMITATIONS WHEN IT COMES TO MODELING?
I try not to show too much skin. I did a few shoots where I had to and I didn't feel comfortable at all.
WHAT WAS YOUR FIRST BIG BREAK IN THE INDUSTRY?
I shot Fahad Hussayn's 'Ghundabad' collection and that's when all the work started rolling in.
WHAT IS YOUR DREAM MODELING JOB?
Victoria's Secret! Just kidding, I really want to do fashion films but I'm still waiting on my big break.
HOW DO YOU DEAL WITH ALL THE TRAVELING REQUIRED AS A MODEL?
I avoid traveling as university is my priority at the moment.
GROWING UP, WHAT DID YOU SEE YOURSELF BECOMING?
A chef.
WHO WOULD YOU CALL YOUR NUMBER ONE SUPPORT SYSTEM?
My friends. I have a very small circle of friends and they're all incredible. My mother at times as well, but only for things that I know won't scandalize her.
IS THERE ANY OTHER CAREER PATH YOU WISH YOU HAD PURSUED?
Other than a chef I wanted to be a detective, a wrestler, a fighter pilot and a professional tennis player. All of the options presented to me by my father. Yet, here I am, a model. My parents must feel so proud, haha.
WHEN YOU'RE NOT BUSY MODELING, WHAT ARE SOME OF YOUR FAVOURITE THINGS TO DO?
I actually spend a lot of time trying to find absurd foreign films to watch. If I have more than a day off, I hop on a bus and make my way to Islamabad for some peace and quiet.
HOW WOULD YOU DEFINE YOURSELF WITHOUT THE LABEL OF A MODEL?
Is that even possible? Once you've been labeled as a model it's hard to shake that label off. I recently joined the Auratnaak troupe, so maybe a comedian? I'm kind of funny.
WHAT DO YOU WANT YOUR FOLLOWERS AND THE FASHION WORLD TO KNOW ABOUT YOU THAT THEY DON'T ALREADY KNOW?
I am pretty straight forward, to the extent that every time my friends introduce me to someone, they give out a warning; "Hey this is Eman, she is extremely blunt. Try not to be offended or flabbergasted by anything that comes out of her mouth."
WHAT PERSONAL HARDSHIPS HAVE YOU LEARNT FROM AND HOW?
Financial hardships mostly! Money may not buy you happiness but it does create a lot of social and mental pressures.
WHAT IS YOUR FAVOURITE FEATURE ABOUT YOURSELF? LEAST FAVOURITE?
I'm pretty content with my lips, but since everyone has always made fun of my nose (pakora naak), it's my least favourite feature.