From muscles to myths, Sunday chats with Karachi's hottest new trainer!
HOW DID YOU GET INTO FITNESS?
It was really random to be honest; I was never big on fitness. One day I went to work out with a friend of mine, and it was truly love at first pushup for me.
WHAT INSPIRED YOU TO START YOUR OWN CLASSES?
I used to train people I knew at the gym and always got great feedback from them, which was really encouraging. When I saw that I was making a difference in their lives it began to inspire me, and I decided to just go for it.
WHAT MOTIVATES YOU?
I am my own motivation. I see how far I've come in the past few years and the changes I've made to my body, and that in itself motivates me to continue on this fitness journey.
THREE MUST-FOLLOW RULES OF FITNESS:
Number one is to always have fun! Training should be taken seriously, but you also need to fall in love with it and enjoy the process. Secondly, form is essential. No matter how big you are, or how much you're trying to impress someone at the gym (regardless of how pretty she is haha), always train with the weights you can handle. Lastly, you have to stay consistent. Changes don't happen overnight; you have to see it as a long term investment. Work now and reap the benefits later.
ONE WORK OUT MYTH THAT NEEDS TO BE BROKEN:
Women can never seem to let go of the notion that lifting weights makes them muscular; it's just not true! You actually lose more weight and get toned with resistance training. So ladies, ditch the cardio and start pumping.
IN YOUR OPINION, THE BEST WORKOUT IS ONE THAT…
Challenges you, makes your heart-rate go through the roof and leaves you feeling a burning sensation (in a good way obviously).
MOST BRUTAL WORK OUT YOU DO:
Usually my leg work outs are brutal, where I do a mixture of heavy squats, walking lunges and dead lifts back to back.
TELL US ABOUT A TYPICAL WORK OUT IN ONE OF YOUR SESSIONS:
A typical session would be to start with a light jog to warm the body up, and then a series of high intensity workouts which are split between upper and lower body. The exercises don't just focus on cardio, but also on functional movements for strength building and toning.
DESCRIBE YOUR GYM STYLE:
Tracks and a stringer.
TELL THE TRUTH! HOW MANY GIRLS WENT TOTALLY GAGA OVER YOUR FIERCE FITNESS PICS?
Haha! Well I don't know about the girls, but my friends definitely made fun of those shots!
HOW IMPORTANT IS KNOWLEDGE OF NUTRITION AND ONE'S DIET WHEN TRYING TO GET FIT?
I wish I could say that it isn't, and that you can eat whatever you want and still achieve the body you desire, but we all know that's not the truth. That being said, a healthy nutritious diet does not have to be boring or bland, you just have to understand your body and see what works for you.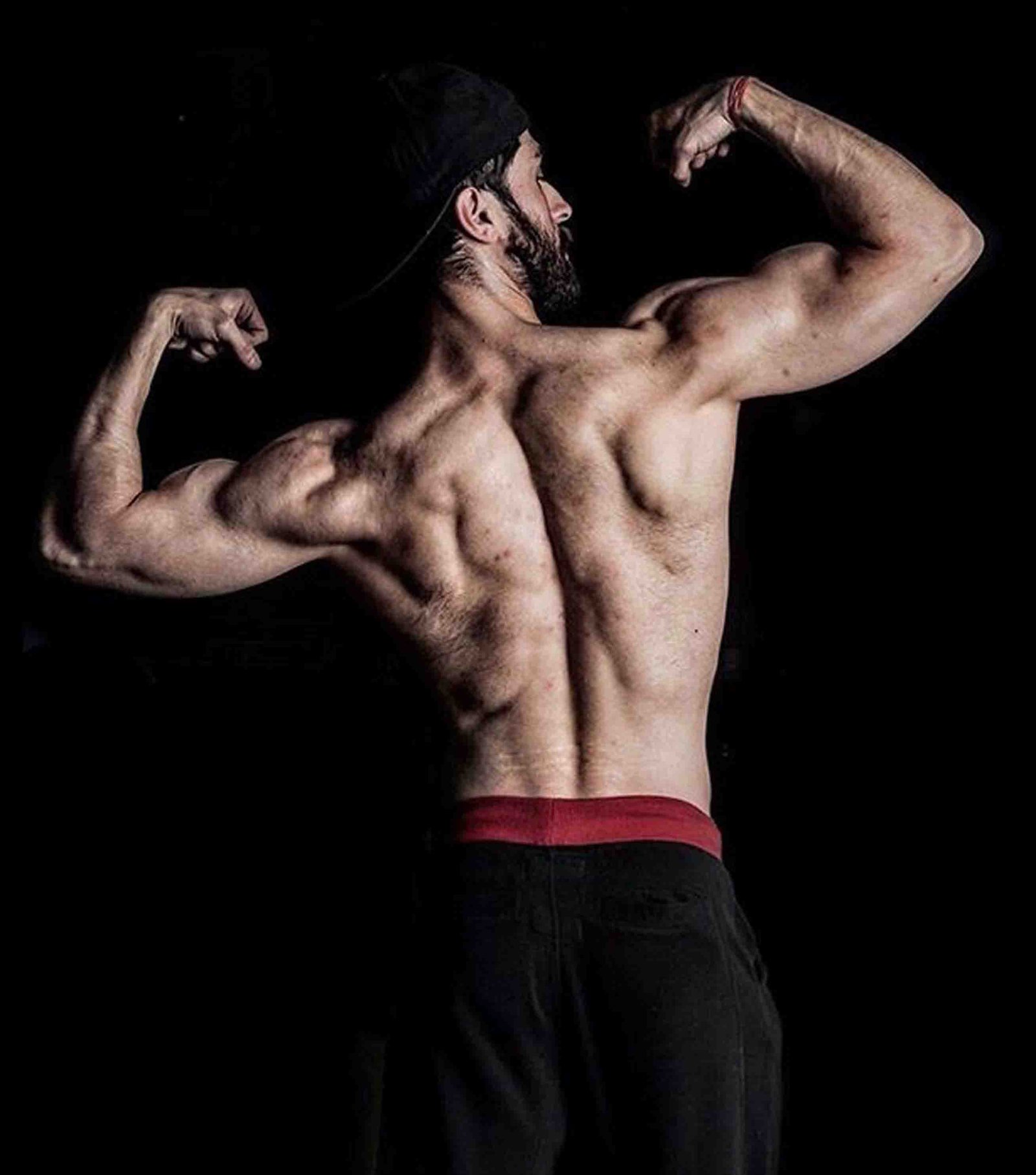 ARE YOU ALWAYS A HEALTHY EATER? WHAT'S YOUR FAVOURITE "CHEAT MEAL"?
I used to follow a strict diet, but now I have taken a better approach towards eating. Eighty percent of my diet is healthy and the rest I treat myself to keep my sanity, but always in moderation. My go-to cheat meal has to be pizza!
ADVICE FOR A YOUNGER YOU:
Ditch the fizzy drinks, have more water and get off your butt and hit the weights.
IF YOU COULD SPEND THE DAY WORKING OUT WITH ONE CELEBRITY, WHO WOULD IT BE?
Arnold Schwarzenegger for sure! The guy's a guru and a pioneer when it comes to old-school training.
UP NEXT AT WORK, WHAT ARE YOU MOST LOOKING FORWARD TO?
I have a couple of things lined up. Firstly, a morning class exclusively for women of all ages, as well as an executive class for older individuals. I am hoping to see this come together in January 2017!