Last week, I was lucky enough to be invited by Huawei to attend their global launch event in Munich, Germany. I was beyond excited to be working with Huawei, which over the last few years has evolved into one of the biggest Telecommunications companies in the world. when I got the call to join them for this event, it was an offer I couldn't refuse.
MEET THE GANG
One of my favourite things about taking any work trip is making a new makeshift family during my stay. Along for the ride with me was the uber talented and eloquent Amal Khan from The Nation, the swoon worthy and unbelievably friendly Wiqar Ali Khan, and from Team Huawei, the helpful and knowledgable Fraz Khan (Deputy GM Pakistan) who made sure to take care of us all. Our little group of four gelled instantly, and from hitting up Zara to sharing McDonalds fries, we certainly did become a little family of our own! If it wasn't for quality time talking culture and cuisine with Amal, obsessing over Star Wars with Wiqar, or having Faraz to guide us around the city, the overall experience of the trip would never have been so noteworthy.
A STEP AHEAD
The global launch was all about the bright lights, shiny cars and most of all,the tech! Having paired up with Porsche for the launch of their new phone, the event kicked off with Global CEO Richard Yu pulling up on stage in style, in a vintage Porsche of course. After getting the audience geared up, it was time for the great reveal – the Mate 9 and Mate 9 Porsche Design. With a sleek new design and a number of key components that any user would deem necessary, the Mate 9 was already on my wish list. Not only did Yu captivate the audience with some amazing product details, but he made a little zing at Samsung (you didn't have to be a tech nerd to appreciate that one) which bought out his personable charm, and best of all, he heard my greedy wishes! Yes, you heard me right! Retailing at about €700 a piece, the new Mate 9 was handed out to everyone to review. All I wanted to do was break open my new toy and have some fun!
MEET THE MATE 9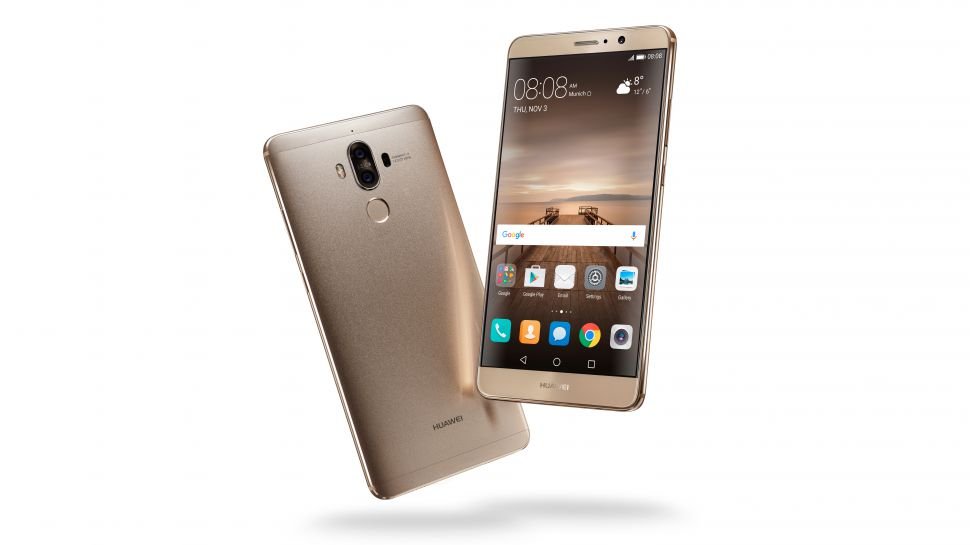 Once I had gotten my hands on this baby, and after taking several mental notes from Yu's speech, I was obsessed. Here are some of the key features that make this smart phone stand out from the crowd.
DESIGNED TO DELIVERY
At first thought I was concerned the Mate 9 would be too big and bulky for my tiny hands, but once I had it on me, it fit like a glove. Lightweight, with a smooth and sleek design and a variety of colours, (I got the oh so sleek Champagne Gold) it felt like a match made in heaven. Switching back to my iPhone suddenly felt foreign!
TAKING THINGS PERSONALLY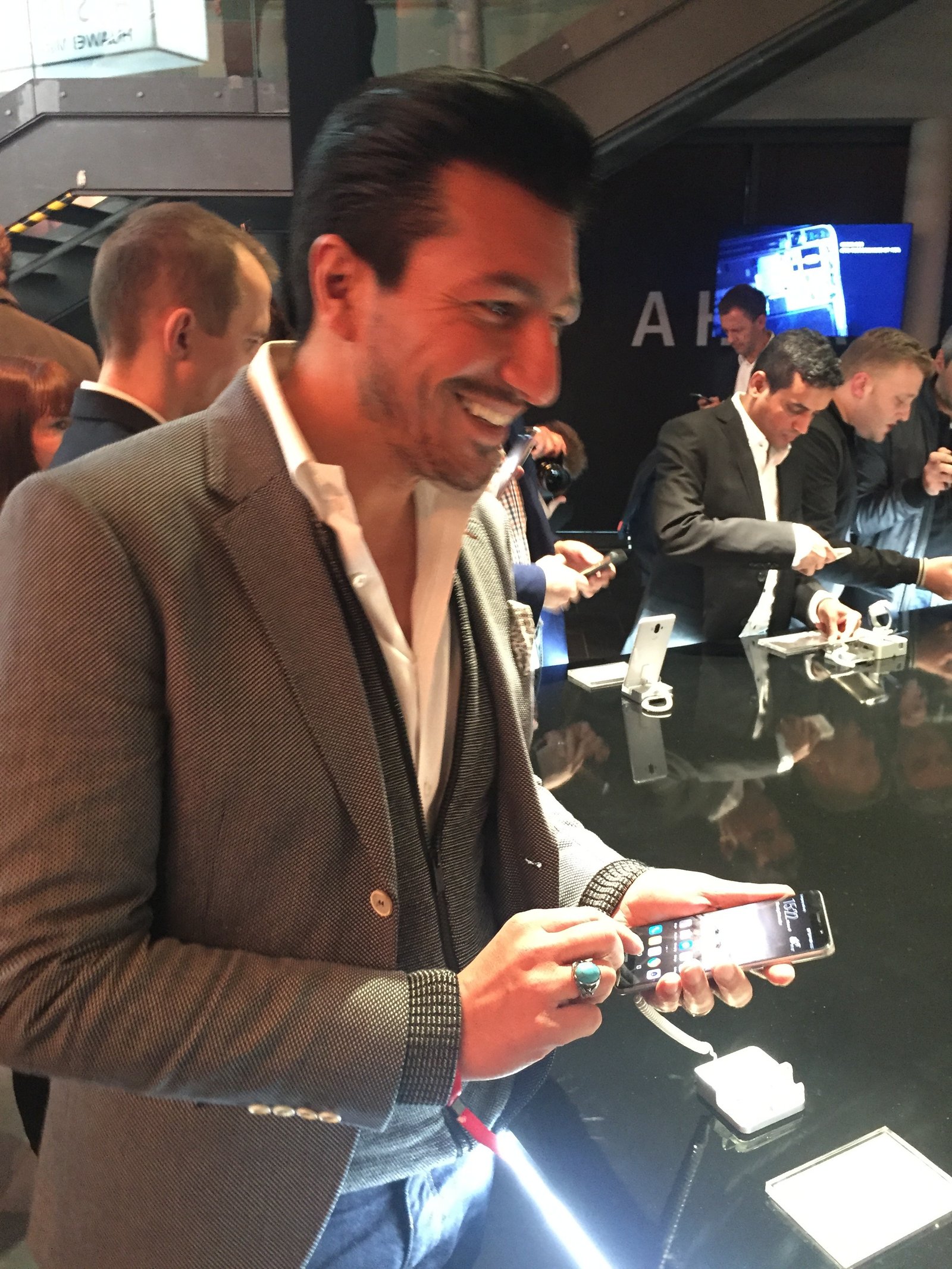 Aesthetics matter – on the inside and out! The EMUI 5.0 software (look at me, I sound so tech savvy!) is completely user friendly, and doesn't take long to adjust to. As an avid Iphone user, the idea of using an Android phone gave me hives at first, but 5minutes into playing with the Mate 9, and I was comfortable as ever. The phone analyzes and adapts to my behavior patterns, creating a personalized experience that is clean, fluid and inspired by natural environments.
DON'T YOU DIE!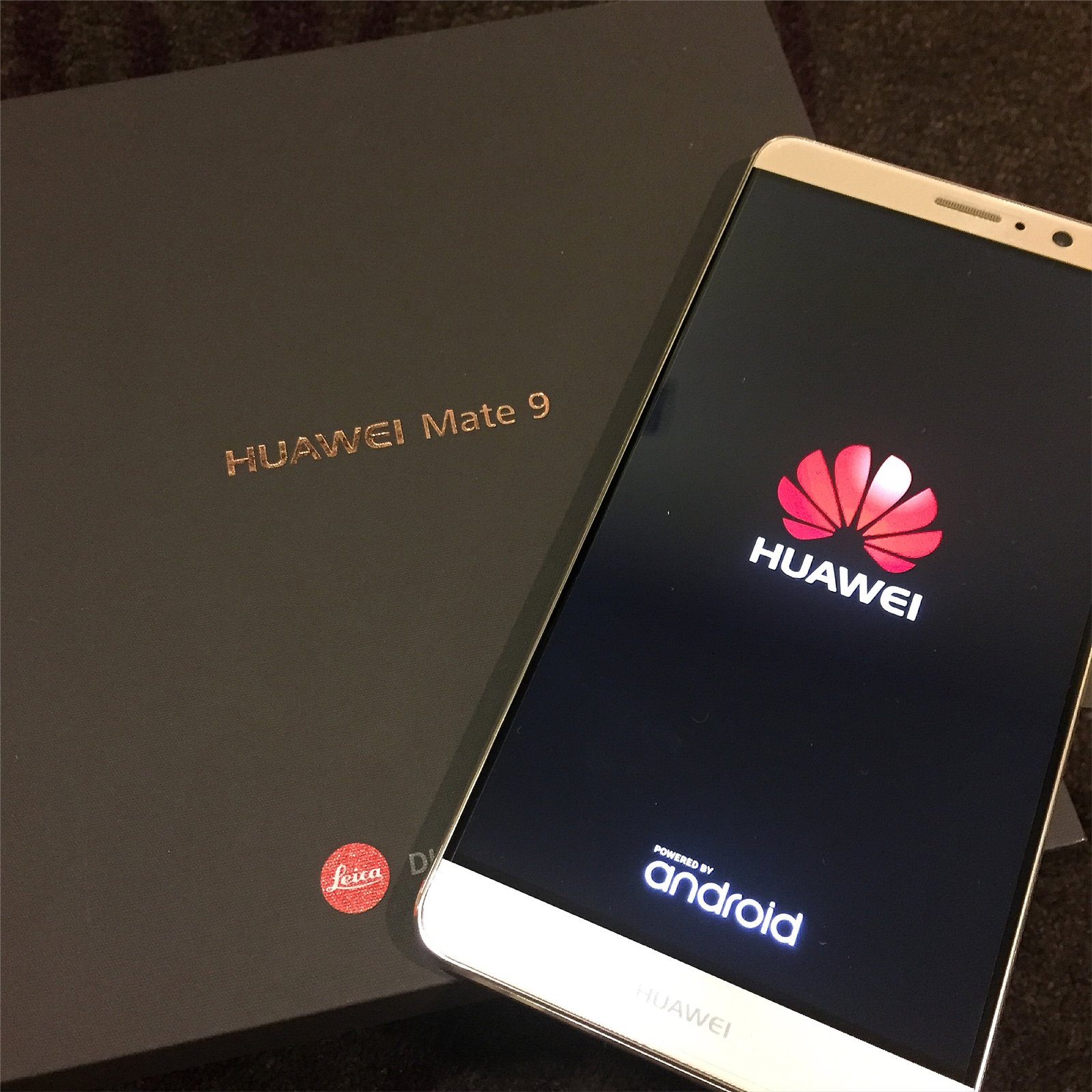 Am I the only one who is always on the verge of a breakdown because my battery is about to die on me? One of the most notable and impressive features of the Huawei Mate 9 is the unmatchable battery life, a key feature that all of us can relate to needing. With the Huawei Mate 9, a full day's charge can be achieved in just 20 minutes, while a 10 minutecharge can provide enough power to still watch two full movies! You can live your life on the go and no longer need to worry about having your phone die on you. Now that's beyond impressive!
SPEED RACER

Ever been scanning up and down looking for a picture only to have your phone freeze? Ever felt like those 3 seconds it takes for an app to load felt a little more like 3 hours? If you're impatient like me, then welcome to the solution to your problems! The Huawei Mate 9 puts faster computing at your fingertips with the new Kirin 960 chipset (here I go again, sounding all fancy!), which aims to maintain the speed and efficiency of your phone, no matter how many apps you are running or how much storage you have left.
PICTURE PERFECT
Lastly, and surely the MOST important thing I look for in any phone is the camera quality. Now, I can get all fancy again with my new official tech jargon, but simply put – this camera is AWESOME! Co-engineered through a landmark partnership with Leica, the Mate 9 dual-lens camera captures professional quality images in all lighting conditions! The hybrid focus technology and Hybrid Zoom and Optical Image Stabilization (ensures a perfect, professional shot each time.