Our fav. Karachi-based journo Salima Feerasta chats with director Wajahat Rauf and his stars, Yasir Hussain and Saba Qamar, on what they love most about Lahore
Are you a native or a visitor?
Saba: Native.
Yasir: Visitor.
Wajahat: Visitor.
What should be the quintessential Lahore experience?
Saba: Minar-e-Pakistan. We have so much history and architecture here but the Minar-e-Pakistan is something every visitor should see.
Yasir: Phajjay kay paya for sure – so delicious and only available here in Lahore.
Wajahat: All the food! I think the fabulous food here has to be the ultimate Lahori experience.
Who do you call when you want to let your hair down?
Saba: My mum. She's my best friend.
Yasir: Saba Qamar and Shiraz Upaal. It's always fun when we hang out.
Wajahat: Ali Zafar. There's nothing like old friends.
What's your favourite desi food joint?
Saba: Nadeem Tikka. Their barbeque is the BEST!
Yasir: Cuckoo's in the old city. The ambience and the food are both incredible.
Wajahat: Cuckoo's for sure. There's nowhere quite like it.
What's your all-time favourite restaurant?
Saba: Yum. Their Chinese and Thai food hits the spot every time.
Yasir: I don't get the time to eat out nearly enough in Lahore because I'm always on such a tight schedule, but I really like Veranda. The atmosphere and the food are both great.
Wajahat: It has to be Yum. Lahori Chinese has always been famous but I think Yum is currently the most impressive.
What would you do if you were Governor for a day?
Saba: I'd ban child labour. It's scandalous that so many of our youngsters have their childhood stolen.
Yasir: I'd make my position permanent for 5 years.
Wajahat: I think that the law and order situation has deteriorated in recent years so I'd take steps to improve it.
What's your go-to salon/spa:
Saba: Oh I can't narrow it down to just one. It's a tie between Nirvana and Nabila's.
Yasir: Nabila N-Gents.
Wajahat:  I've never been to a salon in Lahore but I can recommend Nirvana in Islamabad.
What's your favourite store in Lahore?
Saba: Al-Fatah. You can find practically anything you want there.
Yasir: The khussay street in Heera Mandi. I love wearing khussay and that street has an amazing selection.
Wajahat: Gourmet Bakery. It's all around town, has yummy treats and you don't really see it elsewhere in Pakistan.
What's the best dessert in town?
Saba: Hot Spot.
Yasir: I'm not really into meetha.
Wajahat: Chocolate fudge cake at Cafe Aylanto.
What would you change about Lahore?
Saba: Nothing – Lahore, Lahore Ae!
Yasir: The mindset. Anyone who's lived here for a bit will know what I mean.
Wajahat: I'd make it a little more cosmopolitan.
Which building would you love to restore?
Saba: I'd love to develop the Bedian Road; it really has so much potential.
Yasir: Lahore Qila. It's beautiful for sure, but it needs some TLC.
What's the worst experience you've had here?
Saba: When I was shooting Hum Sab Umeed Say Hai, I was on a very punishing schedule. I'd leave home at 9 AM on Monday and get home at 10 AM on Tuesday. It was exhausting, but I did it for 5 years.
Yasir: I was once performing at Al Hamra and the show was a little anti-government. When I came out I was grabbed and given a warning, which was very scary.
Wajahat:  We were shooting at Food Street and a very rude person came and stopped us for no reason at all, even though we had all the relevant permissions. He really created a scene.
What's the best memory you've had here?
Saba: We were shooting a romantic scene for Lahore Se Aagey near Batapur. Yasir and I were on this raft held aloft by air drums at each corner. One of the drums slipped away and we ended up waist deep in water. It sounds harrowing but it was the funniest experience ever.
Yasir: My longest relationship was in Lahore so I have loads of good memories.
Wajahat: The premiere of Karachi Se Lahore is one of best memories here. I think we had the best response in Lahore, an amazing turnout and a very enthusiastic audience.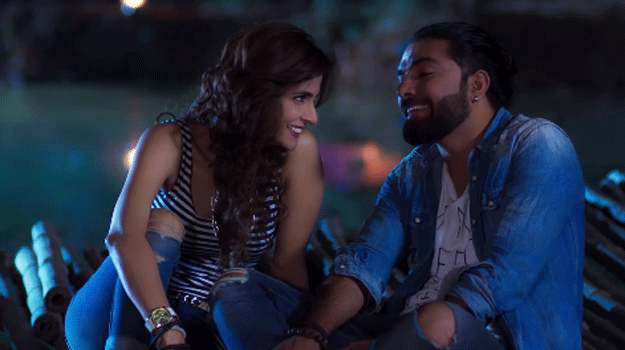 What's your essential luxury?
Saba: Beautiful scents. I love scented candles and I always carry Opium Black by YSL.
Yasir: My backpack. It has all my stuff and I hate leaving it behind.
Wajahat: My pillow. I hate those horrible big pillows you get in hotels so having my own pillow with me is a luxury I can't do without.
What's the best piece of advice you've ever been given?
Saba: My brother told me to always listen to what the other person has to say before reacting. I used to get sucked into arguments but taking the time to let people explain themselves is always wise.
Yasir: My father has always told me "Don't be scared of anyone ever – and that includes me!"
Wajahat: My father's advice to be my own boss.
What are you up to these days?
Saba: We've been promoting our new film Lahore Se Aagey, which is out on November 11th. It's an all-out entertainer with plenty of comedy and a very different romance.
Wajahat: It's the ultimate road trip film, about personal development as well as the actual journey. It's different from Karachi Se Lahore, which was essentially a boys trip to stop a wedding in Lahore. It was full of boys' humor and guys bonding. The central characters of this movie are an odd couple and their romance is the heart of the film. We've learned from the first film so Lahore Se Aagey has a better script, better songs and is shot better.
What did you take away from this film?
Saba: This was a chance to play a very different character; a modern cosmopolitan girl. I love to dance, but for this I had to learn to play the guitar to be convincing as a rockstar. The entire project was a wonderful learning experience.
Yasir: The film gave me a chance to hone my acting skills. There are some wonderfully comic scenes but the plot gave me the chance to explore more emotional sides of my character, which was very rewarding.