We had a quick chat with our favorite comedian and musician, Taimoor Salahuddin (aka Mooroo) about his new album, Pehli, which we have playing on repeat.

Did you face "musicians block" during the process? What's your trick in moving past that?
Writers or musicians block comes only when you start being precious about your work. I just go ahead and make something horrible, and it immediately makes me snap out of it, and I start enjoying the process.
What's your favourite song from the album? Which one do listeners seem to love the most?
Some tracks take a little longer to be understood than others. So far Ronay Laga and Naach are the most listened to tracks, but for me, Ma Ami and Bohran are the most lyrically and compositionally interesting songs.
Did you write the lyrics for the songs yourself?
I compose, write and produce all my songs myself. I don't like bothering other people to help in making my music.
What difficulties do Pakistani musicians face in getting their music "out there"? How much viewership is on social media or the Internet now vs. TV, radio or buying albums?
Musicians facing difficulty in getting their music 'out there' are lazy; You just have to be entrepreneurial about it. There is a dirth of music and talent in Pakistan, which creates tremendous opportunity, and of course there is substantial viewership on social media. TV is not interested in trying out content; It does not have taste and would rather follow trends. The internet allows you to create trends and gives you opportunities that TV and radio put limitations on. There is a way to get your music out locally, its Patari, and it provides an opportunity to monetise music online for Pakistanis. We need to empower such organisations.

Is there any one person who you test drive your music on as you make it?
There are a few actually! My friends Hamad Khan, Jasir Abro and Eruj Hadi.
Throughout this record, and on your previous records, there's touches of Sufism as well as Indie Rock. What are your main influences in music?
I am not a Sufi, but I really connect with the philosophy of Sufism as presented in Urdu and Punjabi poems. I've absorbed it over the years, and perhaps thats why elements of it comes out in my songs. I hear the word Indie associated with my music a lot, perhaps it's because I make my music independently. I listen to all types of music and my influences are eclectic. The truth is, I rarely think of genre's when I am making music, I think of emotions and ideas. My friend, and to a degree mentor, Omran Shafique often used to advise me to stick to genre conventions, but I find it limiting.
Coming from Lahore, how does the city influence your music? How did moving to Karachi have an impact on your songs?
Everything in your life influences your music. Lahoris have a very different way of speaking Urdu as opposed to people from Karachi, so my dialect is originally from there. Karachi to me is the independent working life which is now my narrative, and it's reflected in songs like Ma Ami.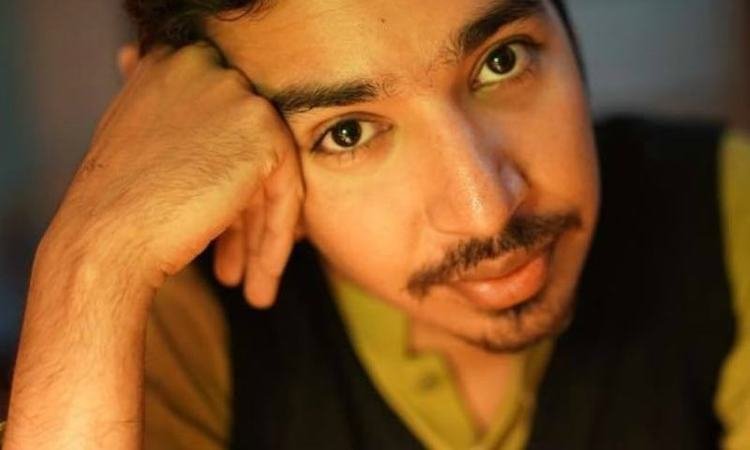 Your Snapchat updates are becoming more and more popular. Would you ever consider doing a TV show?
Personally, I feel TV shows are a thing of the past! Plus, and I think I'm pretty R-rated for television.

Who, in your opinion, was Pakistan's greatest musician?
Not one person, there are way too many!

What's next for Mooroo and his music?

Music videos, two of them. Naach's music video is already on its way and I'm waiting to see which songs connect with people the most for the other. I'm also working on a song for an upcoming Pakistani feature film as well as being on the OST of upcoming movie Challay Thay Saath which is releasing soon.