We are always on the look out for fresh talent, and this up and coming filmmaker caught our eye! Taskeen Zahra chats with Shahnawaz Zali to see what makes this young idealist tick
Tell us a little about yourself.
I am 23 years old and I just graduated from Northwestern University's global campus in Qatar. I majored in Communications, with a concentration in Media and Filmmaking. Previously, I graduated from Aitchison College in Lahore, Pakistan.
What was your idea behind the film, 100 Steps-Sau Qadam?
The story is about innocence and bravery; It is about a child who is guided to walk the last remaining steps of his life. The film is a reflection on what the child is thinking and remembering during the last 100 steps he would ever walk in this world.
Why did you choose this subject?
I particularly chose this topic because I wanted to remove the stereotypical image that we Pakistanis and Muslims have in the world today. I believe that for a nation to progress, we must acknowledge the problem in order to find solutions for it by engaging in dialogues, which can potentially help resolve this pertinent issue. So, 100 Steps is a film that initiated a dialogue within our community, and I hope that we get to talk about these things more frequently.
Was this your first film?
It's actually a short film rather than a documentary and yes it is my first ever directorial debut for a film. I have been a director of photography in around seven films but this is the first film that I have written and directed.
Have you won any previous accolades?
100 Steps has won numerous accolades, ranging from winning best screenplay and best independent film at Northwestern University in Qatar's Media Awards in 2015 and 2016. Internationally, it has won three film festivals; The Miami Independent Film Festival, Moving Media Film Festival in Detroit and Accolade Global Film Competition in the US.
Were you expecting your short film to be nominated for the Best Film (in the narrative category) for the 43rd Student Academy Awards?
Not at all! I was shocked that it got nominated because there is so much more to learn in this field and this was my first directorial debut, so I was still hesitant whether this film is a good one or if it actually inspires, motivates and changes the perception of the viewers.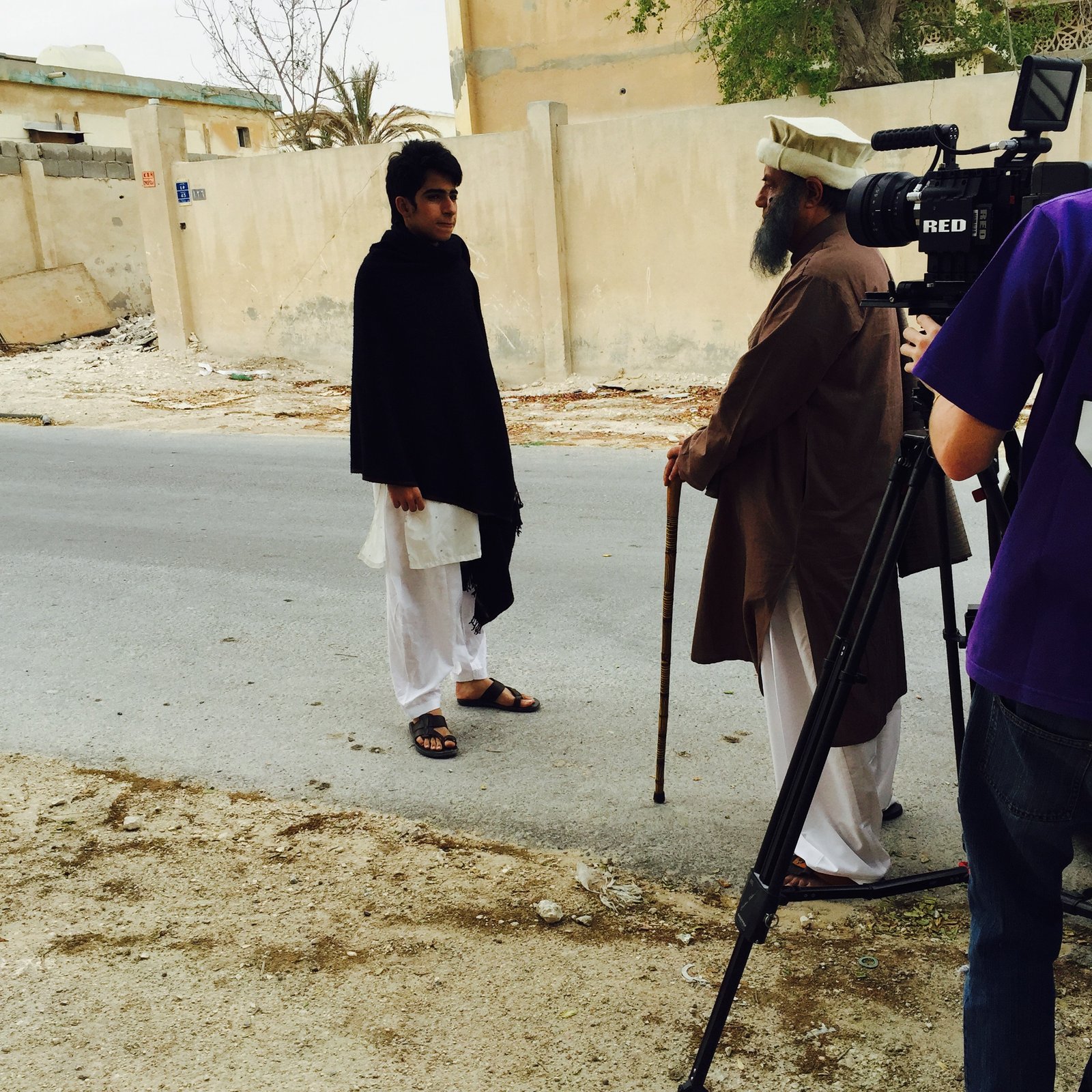 How did you receive the funding to complete this project?
At our University we had a program called Studio 20Q, which is a student organization that grants funding up to $8,000 to students who wish to turn their dreams into a reality. So, with the help of my teammates, I applied for this grant. I got rejected for four months continuously, however I never gave up. I worked on my proposal day and night to somehow convince the grant board to accept it, which they did, and I hope it lived up to their expectations.
At what point did you realize that a career in filmmaking was for you?
I think it was when I was thirteen years old. I was casted in a Hollywood production, which was being filmed by a Pakistani American in Lahore. I was playing the childhood part of the main character and that was the first time I came across high production cameras and instantly found it very amusing and interesting. That was the time I decided this is where I want to be, not in front of the cameras, but the person who makes the magic happen behind it.
How would you describe your sense of filmmaking and direction?
I would say, I get attracted to stories that I feel emotionally connect with an audience will that serve as a platform for initiating dialogues. They don't have to be controversial all the time but have to be stories worth telling. Pakistan has so many stories that the world needs to know and I hope I can contribute my talent, skills and expertise to our flourishing Pakistani Film Industry in the future.
Who are your three biggest inspirations in the world of filmmaking?
If it has to be three, I would say – Christopher Nolan, Shoaib Mansoor and lastly, David Fincher.
Your go-to-place for inspiration?
Exploring Pakistan, admiring its beauty up in the North and just constantly brainstorming new concepts.
Most memorable experience while shooting your documentary?
I think it was the very last shot, when I yelled "that's a wrap". It meant so much because my crew and cast had all worked so hard and those words left us feeling that we had completed a rather difficult project. It was amazing and inspiring.
What is it like being an artist/filmmaker from Pakistan?
It feels amazing and I am so proud of it. We are a brave and resilient nation and have so much talent and so many stories to tell. Rather than getting people from other countries to tell our stories, we are the ones who will make Pakistani stories come to life.
One person you'd love to make a documentary about and why?
I think it would be A.Q Khan. Because had he not done what he did for us, we might not have existed till now. And, I personally believe he is one of the greatest heroes we have in Pakistan.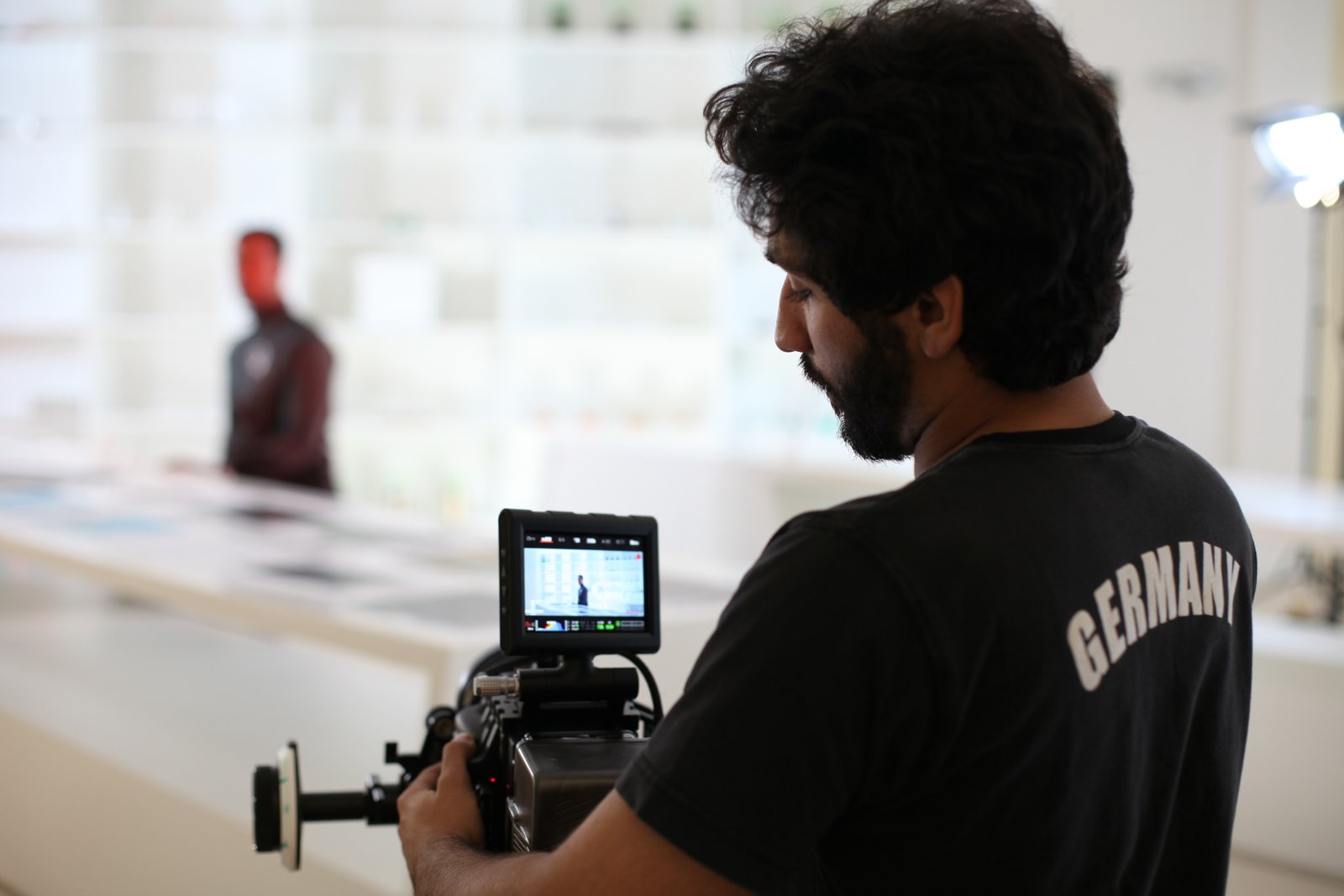 An advice to a younger you?
Always believe that nothing is impossible and always think positively. Even if 99% of the people are against your idea, go with the 1% the have your back believe in it -go with that 1%!
Biggest support system?
My family, without a doubt!
Up next for you?
I want to get experience in Film and Media first and to pursue graduate school before I start making feature films in Pakistan. I feel like there is a long road ahead for me and education is my number one priority. But I would be making more films along the way, be that short films, documentaries or assisting in feature length films. So, you should be seeing more of my work, soon.