In our newest feature, We delve into the secret lives of our favorite supermodels. Here, Taskeen Zahra chats with Zara Peerzada about her Mango addiction, being a Potter-Head and her low maintenance fitness routine.
Where were you born and which city do you live in?
Born and bred in Lahore.
What's the best thing about living in a city?
Everything. Except that you can't take a walk.
Your favourite place to shop:
Currently managing a serious Mango addiction (both fruit and retail).
Which salon do you escape to?
I'm not big on salons. I'm more of a do-it- yourself kinda gal but, when in need, there's Ather Shahzad just because that feels like home too.
Is your selfie game strong?
I don't know if it's strong, but it's definitely a little weird like I am.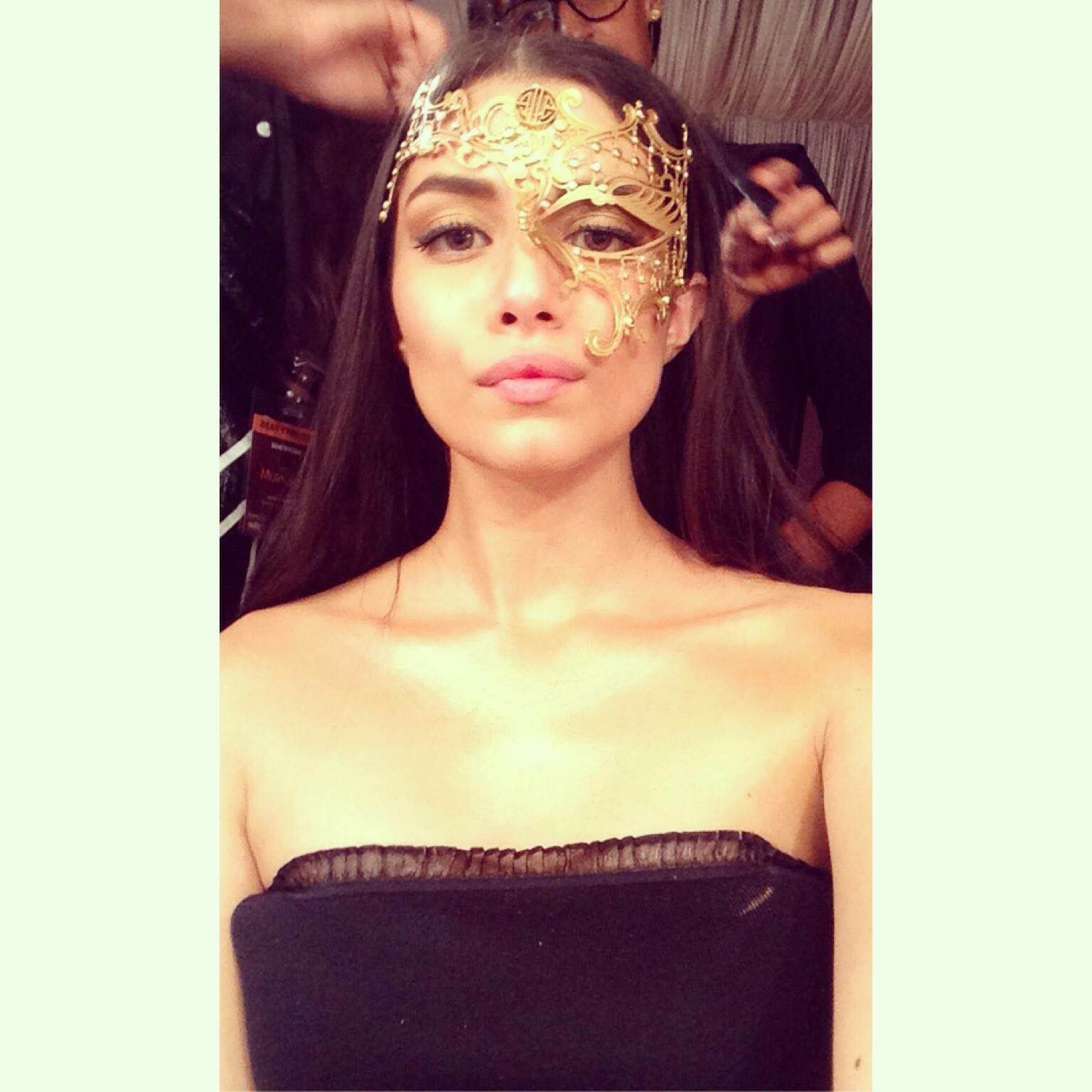 How were you discovered?
Chance and luck. Right place, right time and right frame of mind.
How do you feel walking the runway?
It's kind of like an out of body experience for me. You have to exude confidence to the point where you actually exit yourself.
Do you have a skin care routine?
Any model who hopes to survive the TV stick foundation has to. It involves a thorough makeup removal process, a decent face mask and a dose of aloe vera and lemon once in a while.
Dogs or cats?
Dog – like cats.
Money or intellect?
It would be nice to have a bit of both for a change, no? This either or situation really isn't working for me.
Favourite colour?
Ra-ra- ra red!
Favourite style icon and why:
I'd like to think it's because I'm a bit un-done. I feel like style has stopped being real with everyone sporting the 'IT' bag paired with the 'IT' shoes, with a salon style man bun on top. It's all very pretty, but also pretty boring. I don't mind looking a little off as long as it's interesting.
Do you have any wardrobe staples?
Apart from a reliable pair of jeans and a malleable shirt, I can work with pretty much anything – even table
cloths.
Best advice you have ever received:
I told my mother I wanted to go snowboarding once, assuming she would object. She told me "do whatever, whenever you can. Live whenever you get the chance to an everything else will follow."
What do you do in your downtime?
Read, play video games and for serious downtime, there's zombie mode – binge watching a season.
What's your favorite snack?
Carrots and potatoes in any form.
How do you deal with the love and hate you get from followers?
My following is at that great point where it deals with itself. Every time someone says something unkind or uncalled for, before I get a chance to address it, there's four other people on it, and that's the best feeling. I only deal with hate when someone thinks they can tell me to change something about myself. If you don't like something that's fine with me but the internet does not get to tell me to change. And sometimes it needs to be reminded of that!
Is there a special diet or gym routine you follow?
Yes, there's the diet of "Please Don't Eat Everything in Sight" and I'm going to be training at Evolution Fitness.
Do you have any limitations? Would you model any kind of clothing at all?
No, I personally wouldn't, but it often comes down to the trust you have in the photographer you're working with.
What was your first big break in the industry?
I think it was being the face of Luscious Cosmetics so soon after starting. I got to do this big, bold makeup campaign straight off the bat.
What is your dream modeling job?
Working with Karl Largerfeld and modeling for Chanel. I love how they endorse eclectic women.
How do you deal with all the traveling required to be a model?
Investing in a neck pillow.
Growing up, what did you see yourself becoming?
Before or after I realised I wasn't getting into Hogwart's School of Witchcraft and Wizardry?
Who would you call your number one support system?
My sister, Mashal.
Is there any other career path you wish you had pursued?
Many. I'm still mid attempt.
When you're not busy modeling, what are some of your favorite things to do?
When I have time off, I run for the hills, literally. Camping and trekking is my ultimate escape.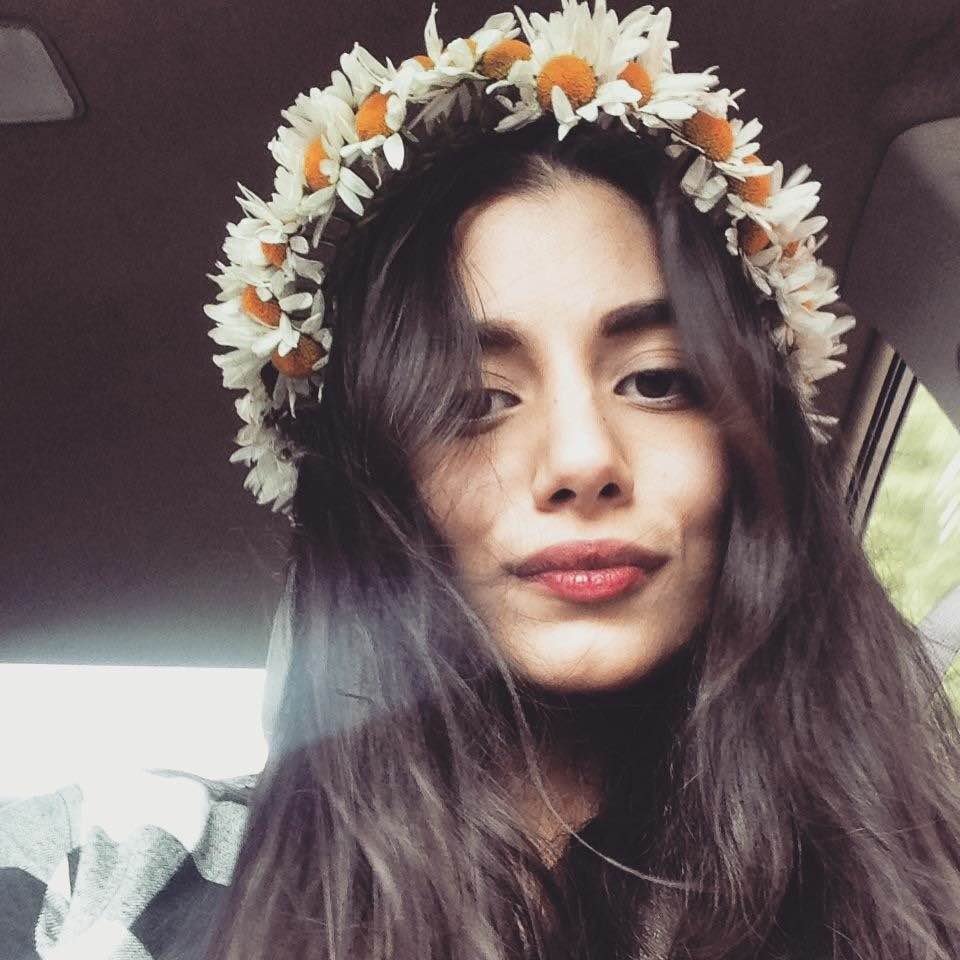 What's a life experience that changed you?
Traveling through my own country was both empowering and life changing.
How would you define yourself without the label of a model?
I'd like to not be defined for a little while. The term "model" comes with so many stigmas, it would be nice to not be constantly be fighting off stereotypes.
What do you want your followers and the fashion world to know about you that they don't already know?
I have terrible, terrible social anxiety. You're all very nice but you really stress me out.
What's a book you would recommend that helped you through a tough time?
I read a lot, but fantasy is what I always come back to. It is my joy when things are tough. Artemis Fowl, Harry Potter and Eragon will never be childish to me. And The Fountainhead when I need affirmation that it's okay to be awkward.
What personal hardships have you learnt from and how?
Supporting myself from a young age has taught me a lot. You grow up in a lot of ways, and more than anything it gives you a lot of character.