We speak to the trailblazing interior designer and consultant about what makes him tick
WHEN DID YOU KNOW A CAREER IN INTERIOR DESIGN WAS FOR YOU?
When I was 8 years old, my parents went away on vacation and asked me to change the curtains in the drawing and dining room of our house. Jute was really in fashion then, so I got some mixed jute for the curtains and painted the walls blue. I did realize I would most probably be thrown out of the house for such drastic changes, but that was the creativity inside me was telling me to do! I've been one of the pioneers of interior design and hospitality design in Pakistan and developed it to a full professional practice, which is now being offered as a degree by most colleges and universities in the country.
HOW WOULD YOU DESCRIBE YOUR DESIGN ETHOS?
Unique, eclectic, contemporary and modern design which is conceived and executed in a very detail-oriented manner.
HOW WOULD YOU DESCRIBE YOUR AESTHETIC SENSE?
Eclectic!
WHAT HAVE BEEN SOME OF YOUR FAVOURITE PROJECTS?
I love working on all my projects. I do everything with a lot of passion. I have OCD, and I believe 90% of designers do too. That's why we are designers.
WHAT HAVE BEEN SOME OF YOUR MOST CHALLENGING PROJECTS?
All my projects are in one way or another extremely challenging because I don't like to repeat my designs or take inspiration from the design elements or philosophy of past projects.
WHAT WOULD YOU DEFINE AS AN INTERIOR DESIGN THAT WORKS?
Interior design must touch one's senses. That could be sight, movement, space, ambiance, and/or the overall feeling of a space – keeping in mind the functionality. Tying all this together when designing guarantees a space almost anyone would be happy with.
HOW DOES INTERIOR DESIGN DIFFER FROM HOSPITALITY DESIGN?
Interior design is generally of spaces and areas that are seen by the customers and clients, whereas hospitality design must take from the design, the function and space utilization for the back of house, keeping in mind, the team, the mood of service and, of course, the food.
WHAT IS YOUR GO-TO PLACE FOR INSPIRATION?
My mind.
HOW DO YOU DEFINE CREATIVITY?
I think it is a natural instinct of the mind to want, to know, to see, to feel and create.
YOUR BIGGEST SUPPORT SYSTEM:
My studio.
WORK QUALITY YOU ARE MOST ADMIRED FOR?
Being detail oriented.
WORK QUALITY YOU ARE MOST CRITICIZED FOR?
Being detail oriented!
WHAT IS THE WORST PART ABOUT YOUR JOB?
Never-ending working hours.
WHAT IS SOMETHING THAT SURPRISES YOU ABOUT THIS INDUSTRY?
The super creative gems it produces, like Zaha Hadid.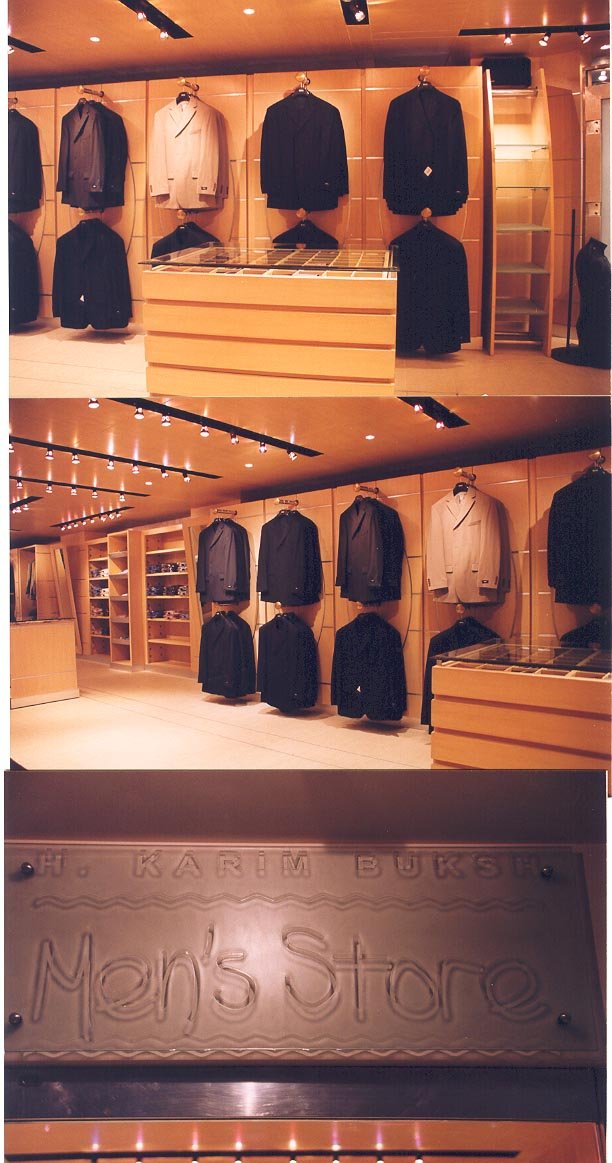 WHAT ARE THE PERKS OF OWNING YOUR OWN BUSINESS?
You can choose your timings and your projects.
ANY CAREER REGRETS?
I don't have any regrets now, but I had many regrets growing up. I wanted to be an actor and an architect, but ended up in the hospitality business and after many years moved to hospitality design, interior design and architecture. Now the regret has turned into a favor for me by the universe.