Taskeen Zahra reports back from Lahore's hot new Pan-Asian restaurant that has fast become the talk of the town:
Interior
The minimalistic interior of this brightly lit joint is a sight for sore eyes, shying away from the usual over the top décor we have become accustomed to. With an open kitchen, wooden interior and spacious vibe, The uber talented Zainab Shaukat is the one responsible for creating the perfect harmony of a stylish yet casual diner experience.
I decided to ask Zainab what her inspiration was behind the interior of Bamboo Union. "I wanted to give it a rustic look to make it casual, yet slick and simple. I aimed to put forward the idea that not every wall in the room needs to be filled with paintings or graphics. I love working with natural coloured ash wood, so I wanted to use it as much as I could. The blend of textures makes everything stand out on it's own. I wanted the place to light up with hanging lights and big bulbs to give it a bit of an industrial raw touch" she said.
Service
Restaurants these days lack a personal touch that allows a rapport to develop between the host and the customer. Not Bamboo Union, though. I watched owner Raza Ahmed go over to each table multiple times to make sure that the customers were well taken care of. As if he didn't already have enough on his plate, Raza was kind enough to help us out with the menu when we were clearly spoiled for choice.
Menu
The menu at Bamboo Union has found it's balance. Each dish stands out on its own, with key ingredients and spice levels to help guide you through. There is a little something for everyone, and to top it off, it contains a separate section of kiddy bowls so that your child can stick to his own portion size – one less thing to fret over, ladies!
The menu largely contains Chinese and Thai cuisine – with each dish offering more than the previous one.
The best part? You get a bang for your buck! The menu isn't overpriced like other restaurants that are serving up the same caliber of food. It takes your taste-buds on a ride without emptying your pockets.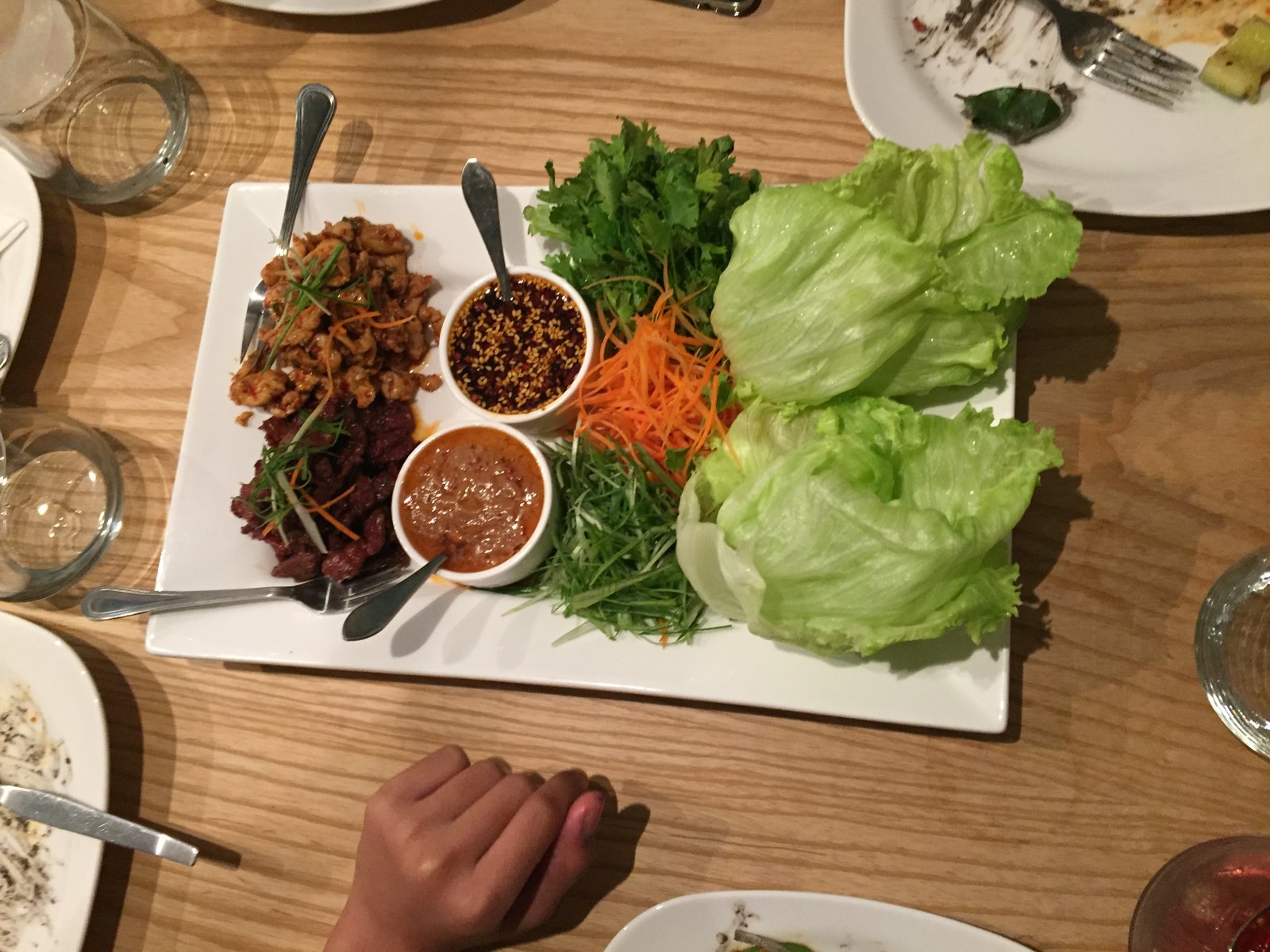 Dig in
Tum Yum Gong Soup
Tum Yum Gong is both hot and sour, and it's one of the main signature dishes that defines authentic Thai flavors. You can taste the flavours of chilli flakes, lemongrass, garlic and ginger all gel together perfectly with mushrooms, baby tomatoes, and a jumbo shrimp that ties the dish together in a fresh simmering stock broth. The soup has a dynamite flavour; the best I've come across to date.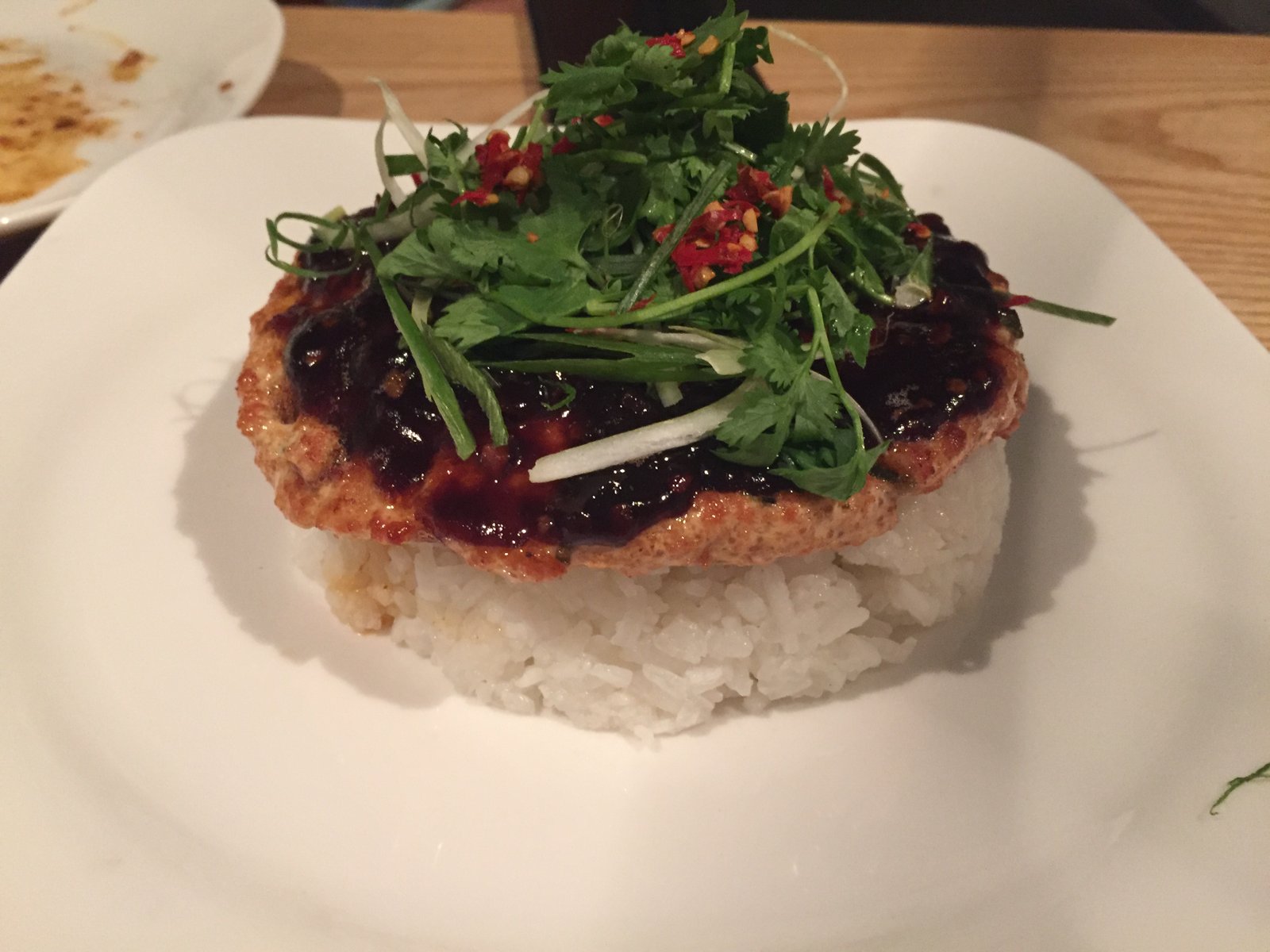 Chicken Dumplings Nachos
These dumplings are stuffed with fresh bits of chicken in the shape of nachos, topped with the best mix of cheese in town. They provide a separate creamy cheese based dip along with salsa for a truly supreme experience. The blend of flavours left me wanting more and as it turns out, these have been their most sold out item so far.
Fiery Tempura Prawns
These jumbo sized prawns are fried in a batter that serves them crispy and fresh – drizzled with the sauce just enough to give you that jolt of flavor that you walked into Bamboo Union for. It was the fiery sauce on the side
(hitting the spot for sauce-lovers like me that always end up asking for extras in every restaurant) that makes this a winning and memorable dish.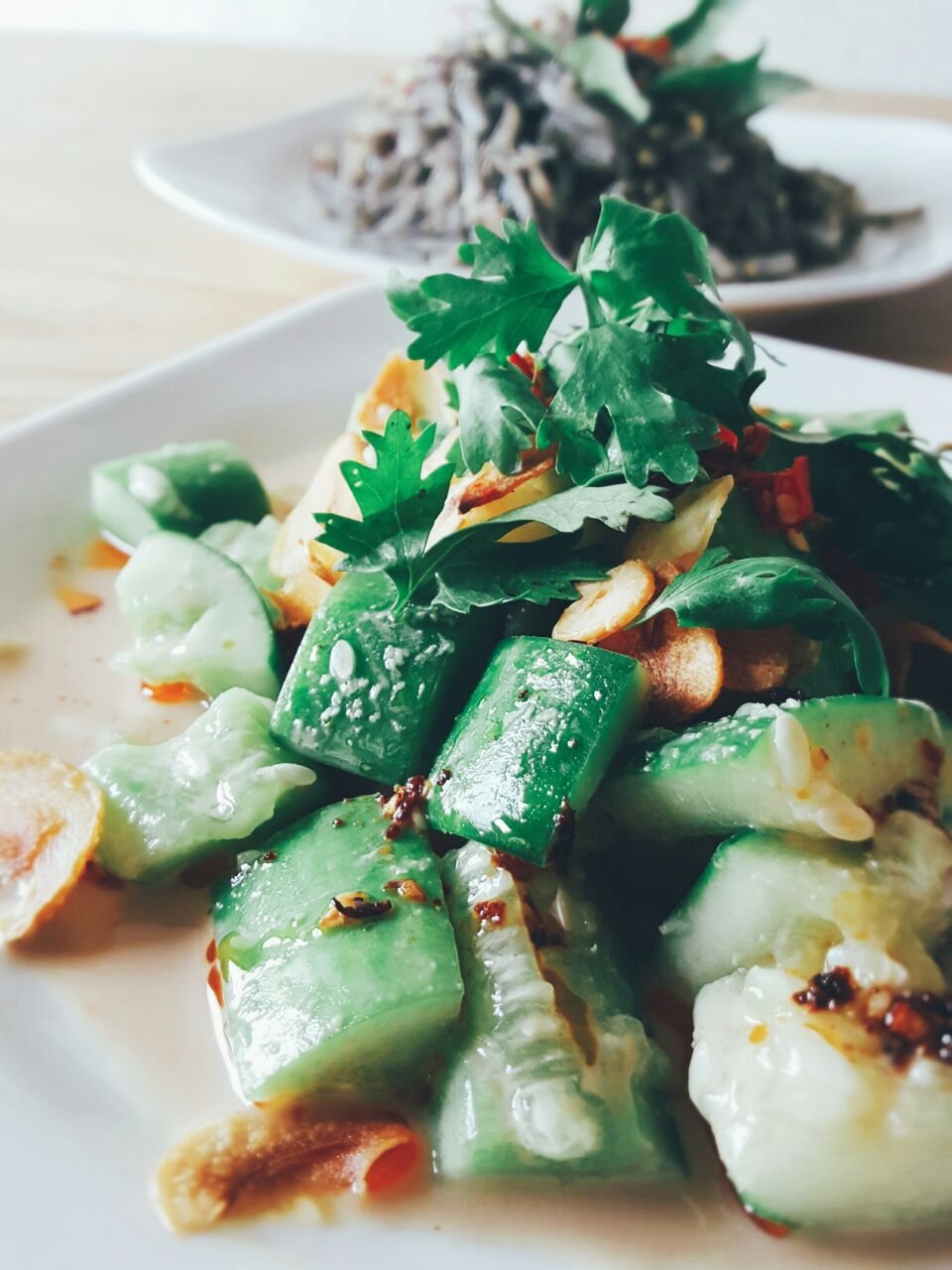 Special Union Foo Yong
Foo Yong is a popular dish in the Chinese fusion cuisine that is readily available throughout East Asia. But Bamboo Union brings it's own variation to the recipe. You can tell so much about the attention to flavours that has been put into the creation of this popular dish, which is served up in an extremely unique and flavoursome way. The chicken patty is cooked to the core and is served on top of sticky white rice white rice, and drizzled with a delicious brown gravy, along with the garnish on top that adds a contrasting flavor to the dish. I'm definitely going back for some more!
Mint Margarita
I was a little apprehensive about ordering the mint margarita, because restaurants usually add to much mint or way too much lime, which makes the drink taste too bitter or two sour. However, from the moment that big glass of margarita arrived on my table, the cool summery green colour of the drink had me hooked. I took a sip and before I knew it, I was already ordering seconds. The drink was cold but not too much to give you a brain freeze, and the balance between the sweet and sour is one I haven't ever had before.
Pad Thai with Chicken
This Pad Thai Chicken makes you feel like you're sitting at a casual dinner in Phuket, Thailand, and food that can make you travel is the kind of food I want more of! Served with stir-fried rice noodles, the bursts of flavor are bound to lure back customers repeatedly. Tamarind paste and lime add sourness, sugar sweetness, fish sauce saltiness, and hot chiles spiciness – the perfect blend of Thai flavours.
Overall Experience
I would give my experience at this restaurant a solid 10/10. The only thing I did regret was not ordering their special Khowsuey… Or perhaps that's my excuse to go back.