There are many ladies that struggle with achieving those beautiful big brows without looking like an adolescent teenage boy. And we all know that Hepburn's eyebrow look was a game changer – therefore, Natasha Khan from the Makeup Suite brings you a few tips and tricks on how to achieve those bad boys!
But first we shall start off with her most famous eyebrow look; the extremely bold brows that she showcases in the movie Sabrina (her second movie).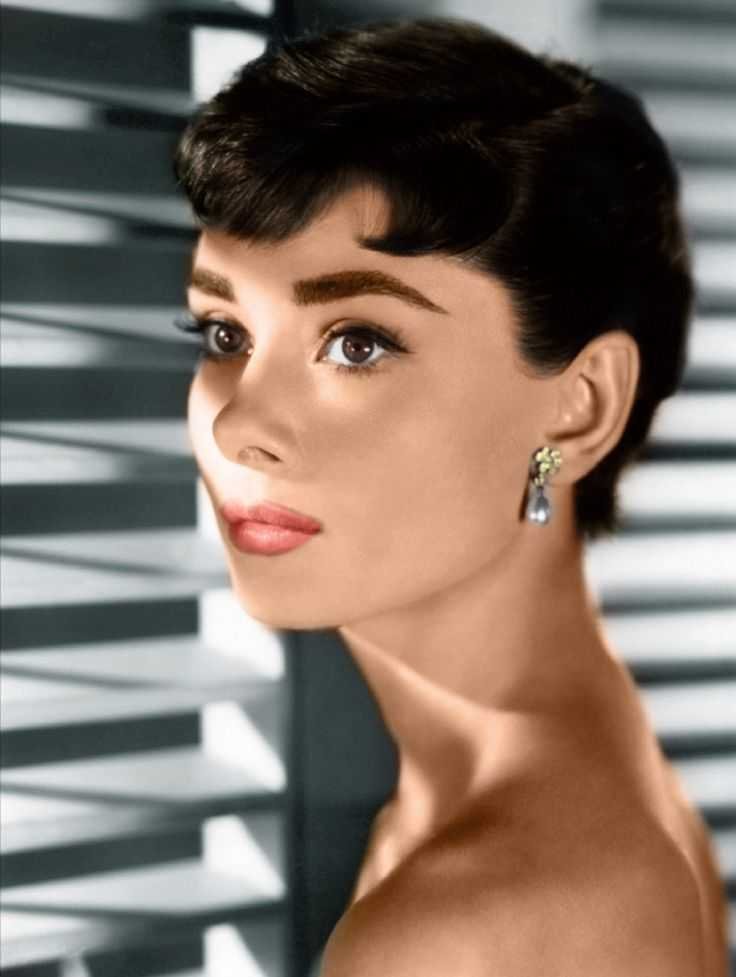 The 1950's was an era that heavily showcased bold eyebrows. Audrey Hepburn at the time followed this trend, however, she turned it into an ever lasting beauty look that has us inspired till date.
When people refer to Audrey Hepburn eyebrows, it is from her movie, Sabrina, that they are usually referring to.  If you have big eyes and dark hair, you can pull this look off. If you don't, now worries, ill teach you how
So lets get to the bottom of it. I've discovered why these very bold brows look great on Audrey. For starters because her face is very small and her eyes, very large. Audrey's brows perfectly frame and compliment her eyes. If she had smaller eyes, or a larger head, then this look would be very difficult to pull off.
There's also another element playing in this – it deals with the concept of contrasting.  The dark bold eyebrow depicts strength. Audrey has very feminine features, petite face, large eyes, small long neck that signals elegance, subtlety, and gentleness and THEN it's paired / contrasted with a a bold eyebrow that adds that perfect natural and sultry lift in her young naïve looking face, striking a flawless balance and a sense of a powerful, attractive woman.
Now let's create them bad boys!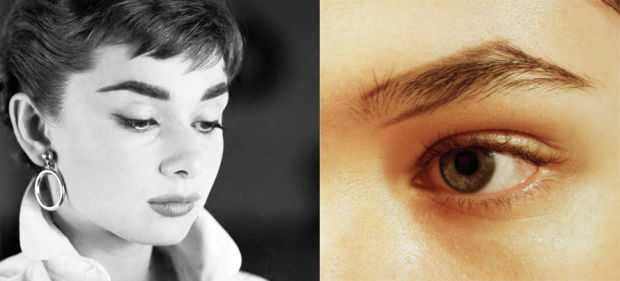 1. Charmingly Bold –Above is a great example of the 'blockiness' of Hepburns eyebrows. The picture on the right shows how to pencil in the outline of the brow. Extremely Bold and Dark. This gives contrast to the face and frames the eyes. I like to use Anastasia Beverly Hills Brow Wiz in dark brown to mark my points to start with.
2. Blocky and glamourous – Remember, that Audrey filled in her brows to create a somewhat blocky, bold look. To imitate that and set marks as starters for where to fill in, my favorite product is: Anastasia Beverly Dip Pomade in Ebony. It has a perfect dark umber tone without that orangey, auburn-ey undertone which I usually find in every other brow tool.
3. Angled YES! – Notice the angle and the down point on the trailing end of the eyebrow, follow that! Also ladies a 'must-keep- in-mind' little tip when filling in your brows is, they're naturally bigger in the front and go sleeker and naturally lifted at the back. Follow the natures route and trust me you'll end up with a gorgeous pair;)
4. Beware of those little evil scissors- One major and disappointing fault I've noticed when it comes to grooming eyebrows here is;
a) You might be trusting your eyebrow lady a bit too much, have a glimpse of her brows before you sit in that eyebrow eating chair.
b) Do not by all means let her use those little scissors to cut the most beautiful and natural front of your brow, I like to call it the "fan". Your brow lady's motive there is to match the length with the rest of your brow, whereas that shouldn't be the case had you not been threading/waxing too deep under into your natural brow line. I say this with belief because naturally a hair is thicker from the follicle and grows thinner as it grows, when your eyebrow lady or you cut it straight with a scissor it becomes the same width all over and gives a fake razor-y look to the gorgeous front of your brows. Eeek right?
5. Couples best with them catty-almond Eyes – For those who want to create an illusion of those eyes, start by using longer lashes and simple eye shadow techniques by smudging an umber colored shadow/pencil over the top and bottom lash line instead of a clear tight line with an eye liner. End with a few coats of clear non goopy mascara and an eyelash curler.
6. Let down them dark locks– Another boosting factor for Hepburn's brows are her gorgeous dark hair, of course you could pair them with lighter hair but it looks best on dark hair imitating how one's eyebrows match their hair color naturally.