Once you reach the mid way mark, there is no doubting that Ramzan is in full swing. From mood swings to glutenous behavior, Fatima Afzal breaks down the most important signs that scream all things Ramzan!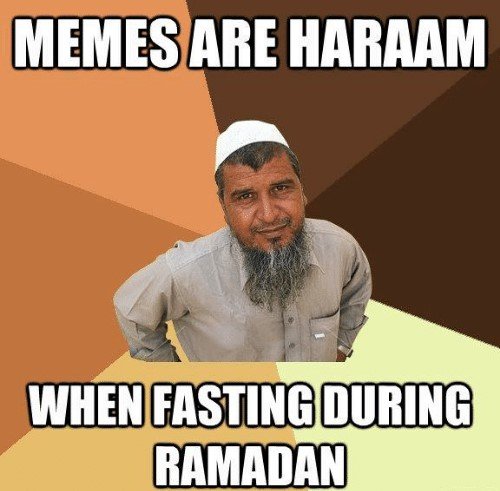 The RamZan vs. RamaDan Wars
This is a fairly millennial topic of debate, as sometime over the last few years us Pakistanis decided to further complicate our already complex identity crisis by switching to the Ramadan pronunciation. This is either because we thought saying it the Arabic way would get us that much closer to the pearly gates of heaven or because we really enjoy the slightly less desi version. Your guess is as good as mine!
#SideNote: This debate also opened up the optional titles of Iftar/ Iftari or Suhoor vs. Sehri. Get a grip guys and make up your mind once and for all!
The Born Again Muslims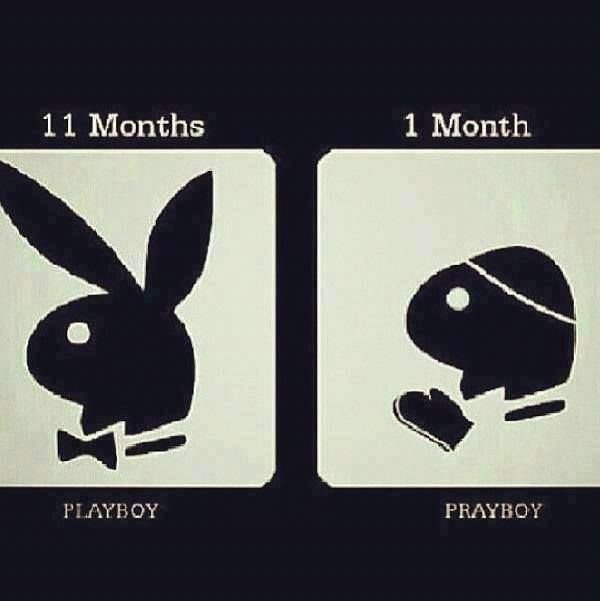 These brothers and sisters become the best of examples of Muslims every year from the moment the Ramzan moon is sighted till the second Eid is announced. The crop tops are switched out for abayas, the baseball caps for namaz ki topis and the Rosé for the Rooh Afza. If you ask me, they've actually got the formula right. Sin all year, atone all month, and hope for the best!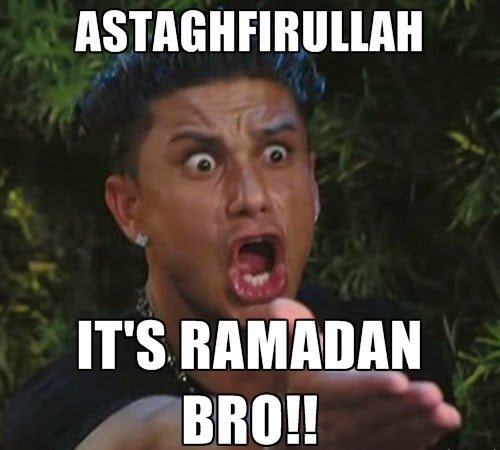 Road Rage
At any given point, being on the road makes you a true daredevil. If there was ever a good time to teach someone how to drive, this would be it. Seriously. It's the same principle used when they throw you in the deep end of the pool and you figure out how to stay afloat.
Mufti Muneeb-ur-Rehman Mints his 15 Seconds

This guy deserves a standing ovation for milking his five minutes of fame into an annual tradition. His job is to literally only say "The moon was sighted". Just. FOUR. Words! He begins with the longest salaam ever recorded in the Guinness World Records, which is followed by narrating the names of each and every single one of his fellow board members (a list that could really give George R. R. Martin a run for his money). I am convinced that this guy spends the rest of the 363 days on an adrenalin high!
Aap Ka Roza Hai?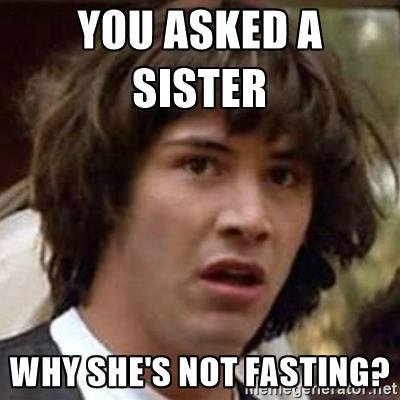 This super invasive question gets thrown around as the official icebreaker of the month. Friends will ask friends, co-workers ask co-workers, and people who you have literally met for the first time will say "Hey, so do you like… fast?" Why. Do. You. Care? I literally could not think of a more boring conversation starter. Other than my personal trainer, no one has the right to ask.
#SideNote: Shout out to all my girls who have to deal with this question on your "week off".
The Fake Faster
We all know someone who fake fasts all month, either to keep their parents or their significant other happy. The rules of a fake fast are simple! Step 1: Have sehri. Step 2: Whine all day while you secretly consume hidden goodies and sips of water. And finally, Step 3: Be the first to arrive at the iftari table and always eat the most, and the most enthusiastically! These dhooka rozey daars are usually chain smokers who just want their morning chai and cig, but somehow masterfully conduct their vices without ever getting caught. Bravo!
Club T
Some people decide to make the most of the holy month by not only fasting and praying but by also going the extra mile by saying all twenty taraweeh daily. Good on you, mate!
#P.S: Ain't no better time than Ramzan to bag yourself a holy husband, ladies!
Ramzan Telecasts
What more can be said on this topic? Aamir Liaqat STILL gets a prime time TV slot EVERY year, selling kids on live television and holding up snakes to the faces of national heroes like Taher Shah. Meanwhile, people like you and I are glued to Youtube watching the latest Ramzan Bollywood Mix. What the hell is this new craze and can it please never end?
Halal Friendly Behaviour
Due to the sheer lack of other activities, sports and games make an absurd comeback during this holy month and everyone magically rediscovers their inner athlete. The goodie-two-shoes are usually spotted looking the most enthusiastic during this time as they finally have the company of their ENTIRE social circle to enjoy sober activities with.
#VodkaOutVolleyIn
Green Eyed Monster
Who doesn't get a little jealous of old people and pregnant women during this time? They don't have to spend the next thirty days fasting AND going to work! Just sayin…
#SideNote: Shout out (again) to those girls who use their period to miss the maximum number of rozas; "Oh my cycle is just really long this time, ten whole days!"
Ramzan Memes
Ohhh it's the most wonderful time of year…for MEMES! Seriously, is it me or does the collective sense of humour of the Muslim brethren just kill it when devoid of food and water?
Sleepyheads
And thus begins, the longest roza of the month: the sans sehri roza. We've all been there. That dreadful moment when you've snoozed your alarm one too many times, and you wake up to the sound of the Azaan and realize that smell of paratha is now a long lost dream. Literally.
Ramzan Rants
Ramzan is generally a time to repent for our sins and really stock up on all the sawaab being offered around. But there will always be those few individuals who decide to take a more colourful path by embarking on Facebook soliloquies aka the rant. Their speech will more often than not start with how they too feel obliged to jump on the "Ramzan Mubarak" status updates bandwagon and their tone will quickly change to how it is their moral obligation to point out the hypocrites amongst us who are only acting "holy" for just this one month. Newsflash: no one really cares if you think some of us are being hypocrites for this month, in fact most of us are happy to acknowledge that we are hypocrites all year round – no one needed your 2 cents on the subject…
* SPECIAL MENTION *
A friendly reminder to all my readers that Ramzan is actually a time for us all to learn some patience and more importantly; tolerance. We may be cranky and thirsty for half the day, but when all is said and done, who doesn't love this month of food, family, friends and… well, more food! Have a blessed Ramzan aryboday – and a food coma filled Eid!
The writer of this article tweets @ftafzal