Taskeen Zahra provides a list of 12 things that will make every desi mother go "Haww Haye. Mein tou aisa nai kerti"
1. The Double Standards, I say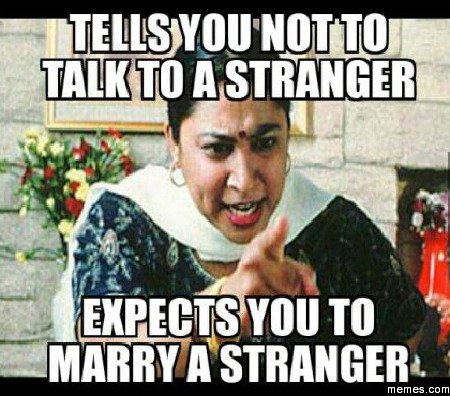 2. The steaming lies of last week's Bhindi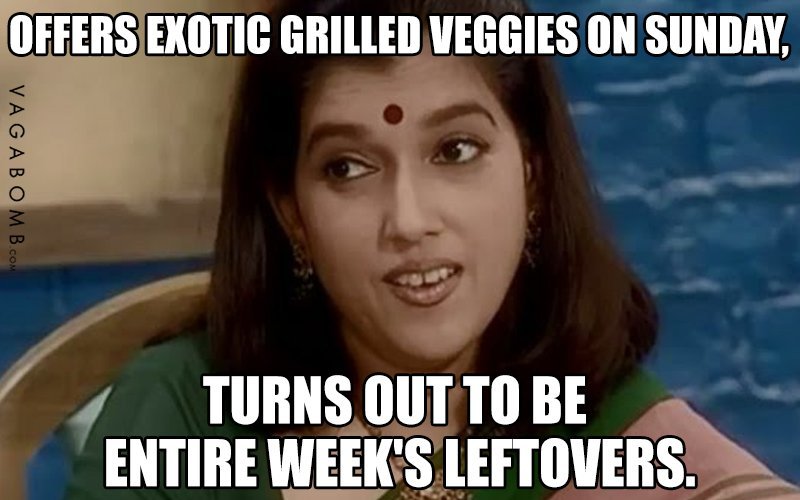 3. "Boltay Kyun Nahin?!"
"Haww. Maa Ko Aagay Se Jawaab Detay ho"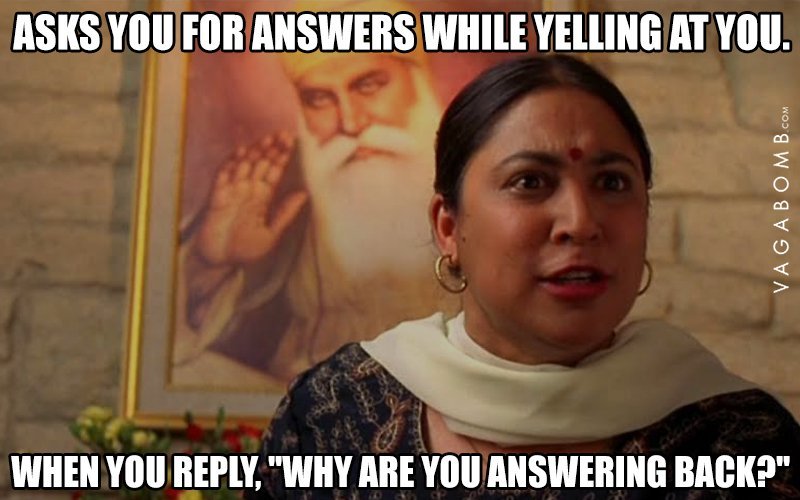 4. To help or not to help – that is the question
5. Lafandar? Awara? Besharam? Sure. Rings a bell!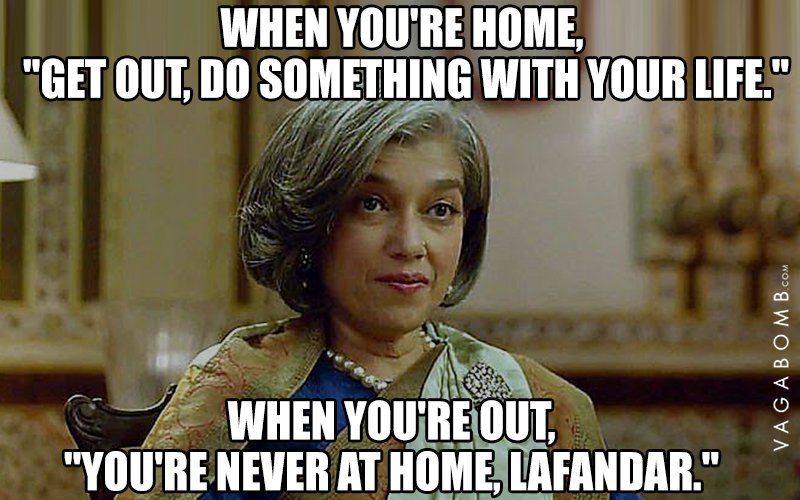 6. Those cookie jars have all the sewing tools too.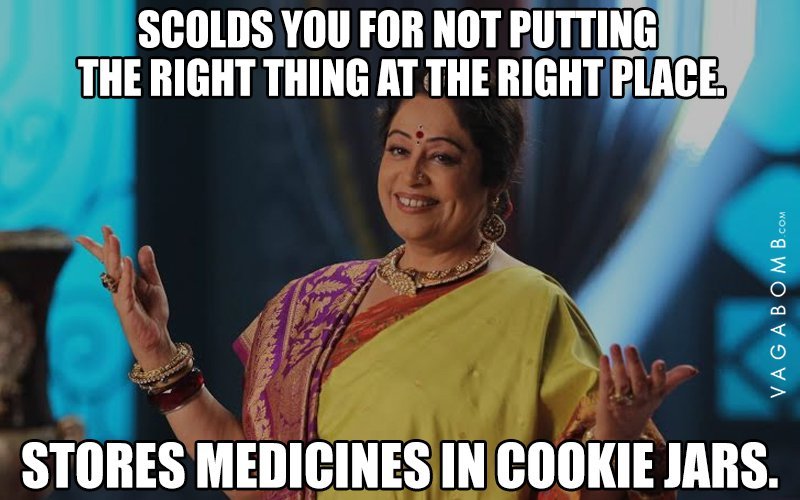 7. "Be a strong independent woman that is home before sun-set!"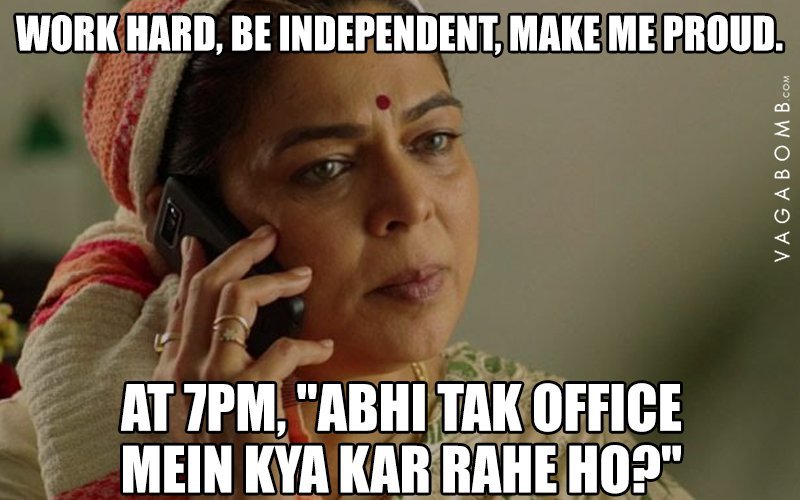 8. Ah! The ultimate roti prerequisite for marriage!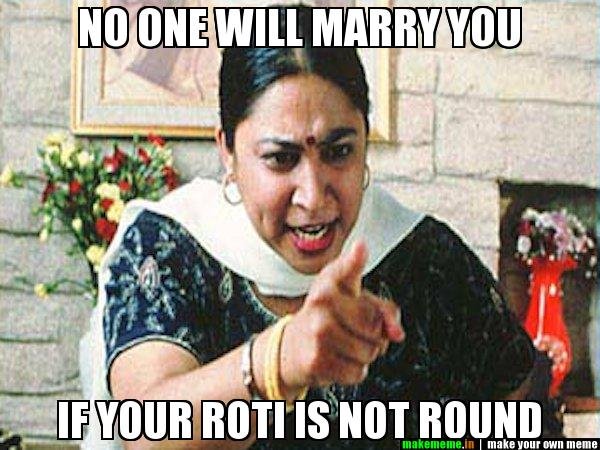 \
9. "Hamara zamana acha tha" – when you tell her you're not ready to have a child in your first year of marriage!
10. "Jab apnay husband k paisay hoon gay, tab samjho gi"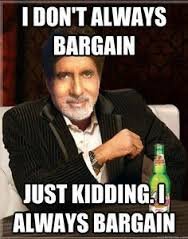 11. "Meray marrnay se pehlay shaadi ker lo, beta" – taking blackmailing to new levels!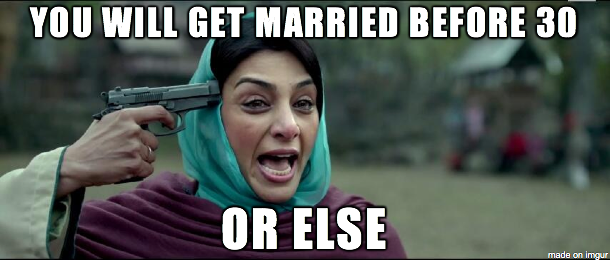 12. "Meat nai khata? Chalo, mein Chicken bana deti hoon" – When they fail to understand what it means to be a vegetarian! The concept fails them. No meat? HAW HAYE!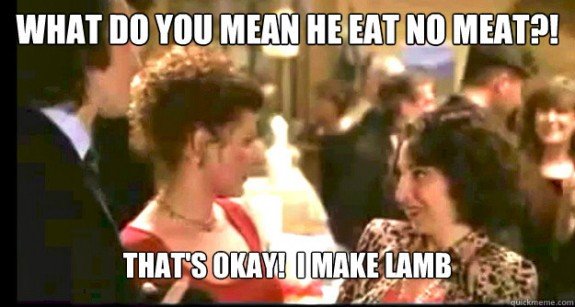 Desi mothers say the darndest things – but you gotta love 'em!