Taskeen Zahra speaks to dynamic duo Adnan Hayat and Zahra Khokhar about their brainchild delivery service
Tell us a little about Road Runner:
In lay-man terms, Road Runner is simply the easiest way to get delivery for anything in Lahore. We enable users to order in from any store, restaurant, business or street address in the city. From the latest MacBook to food from your favorite eatery, we deliver it all.
What prompted you to start Road Runner?
Adnan: This is something I thought about while in college abroad. Students used websites like Amazon for ordering products like books, electronics and household items. Normally shipping would take anywhere from 3 to 5 days when most of the products being ordered were easily available at retail outlets throughout the city. That's when it struck me, that there could be use for a service whereby products available at physical outlets would readily be available to customers in a matter of hours and not days; all from the comfort of their own homes.
How did you come up with the name?
There is definitely a reference to the cartoon, as Road Runner was always known for being very fast and was always too quick for Wile E. Coyote, but it also just made so much sense in terms of what our service was about.
What struggles and difficulties did you face in the first few months of the venture?
In the first few months the initial struggles were mainly related to:
1) Getting people used to the idea that a service now existed that could actually provide them a model of convenience that they had never experienced before and was new to them.
2) HR. There was no readily available trained pool of delivery and operation personnel who had the required knowledge and experience of managing such a logistic set up as this was a first of its kind venture.
3) The challenge of learning how best to ensure quality of service while learning the ropes ourselves.
Apart from having several restaurants and eateries on board, you recently launched your own KhaoSuey. Do you plan on expanding the option of self-made food items?
Zahra: KhaoSuey has always been a specialty in my house since childhood. The feedback so far has been great, but it is still early days and I feel there is so much more room to grow with this.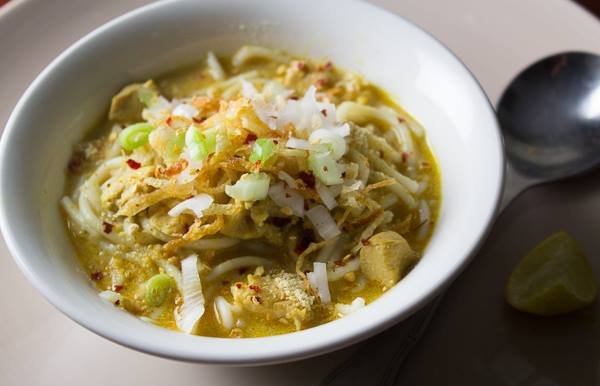 Road Runner was the pioneer in the field, But there's a lot of competition in the market today. How do you set yourelf apart from other providers?
In the service industry, the most important thing is to ensure top notch quality of service. We'll be the first to admit that we haven't been perfect as far as this aspect is concerned, but not for lack of trying. Having the first-mover advantage allowed us to build a steady base of loyal customers before new entrants came into the market, and our ability to retain them is what sets us apart from the competition.
Do you plan on expanding Road Runner and taking it to other cities of Pakistan?
Yes we do. Currently our mobile application is in development and if things go according to plan we should be able to launch it sometime next month. Once that is done, we plan on expanding our service to Islamabad and Karachi early next year.
What was the most outrageous order or demand that a customer put forward?
We've actually had quite a few. There was this one time when a customer asked us to have a masseuse brought to his house from Liberty. Being the type of company we are, we had our Runner pick up the masseuse and drop him off to the customer's place. Another more recent incident is when one of our very loyal customers wanted a Bakra delivered for Eid. Once again, we obliged.
What is your worst experience with a client?
We've been lucky to have had mostly great clients over the years. There was this one client who would place orders at restaurants and have us pick them up. When the Runner was on the way to him he would request him to top up his mobile number for maybe Rs. 1,000 or more. Once this was done he would stop attending our calls and the delivery address would also be a fake one. This happened a couple of times as the order would always be placed with a different number.
What does it feel like to be your own boss?
It feels pretty awesome. It's sort of a double edged sword though; on one hand you make your own timings and have a lot of flexibility as far as work hours and such is concerned, but on the other there is no time off. You have to be available pretty much 24/7. It's totally worth it though.
What is the best part about working with your partner?
We both bring different ideas to the table and you always have a person to bounce new ideas off of.
What is the worst part about working with your partner?
Zahra: Not always agreeing on how certain aspects of the business should be run. Adnan is always more focused on the bigger picture where as I tend to get hung up on some of the smaller details of the business. The squabbles also end up lasting a lot longer than just work hours!
How do you manage to keep your home and work life separate?
That can be quite a challenge at times. This has to be a conscious effort in the way that when in work mode we make it a point to keep outside distractions to a minimum so the focus is solely on the job at hand during those hours.
Who is your biggest support system?
Both our fathers. They have helped out financially, emotionally and in pretty much any way possible since day one.
Where do you see this venture going in the next five years?
Ideally, we would love to be the biggest hyper-local logistics service provider in the country. We know very well that it is going to be tough, with the increased competition in our industry, but Road Runner has a lot of exciting ideas in the pipeline and we look forward to sharing it with you all soon. Until then, we will be hitting our first five year milestone next year so here's to another 5!