This season, it's been all about old-school styling, with blingy, dramatic and glamorous chaddar's taking centre stage, paired with solid outfits, bold makeup and ethnic jewellery. Take your cue from some of our favourite ladies on how to get this right:
ALI XEESHAN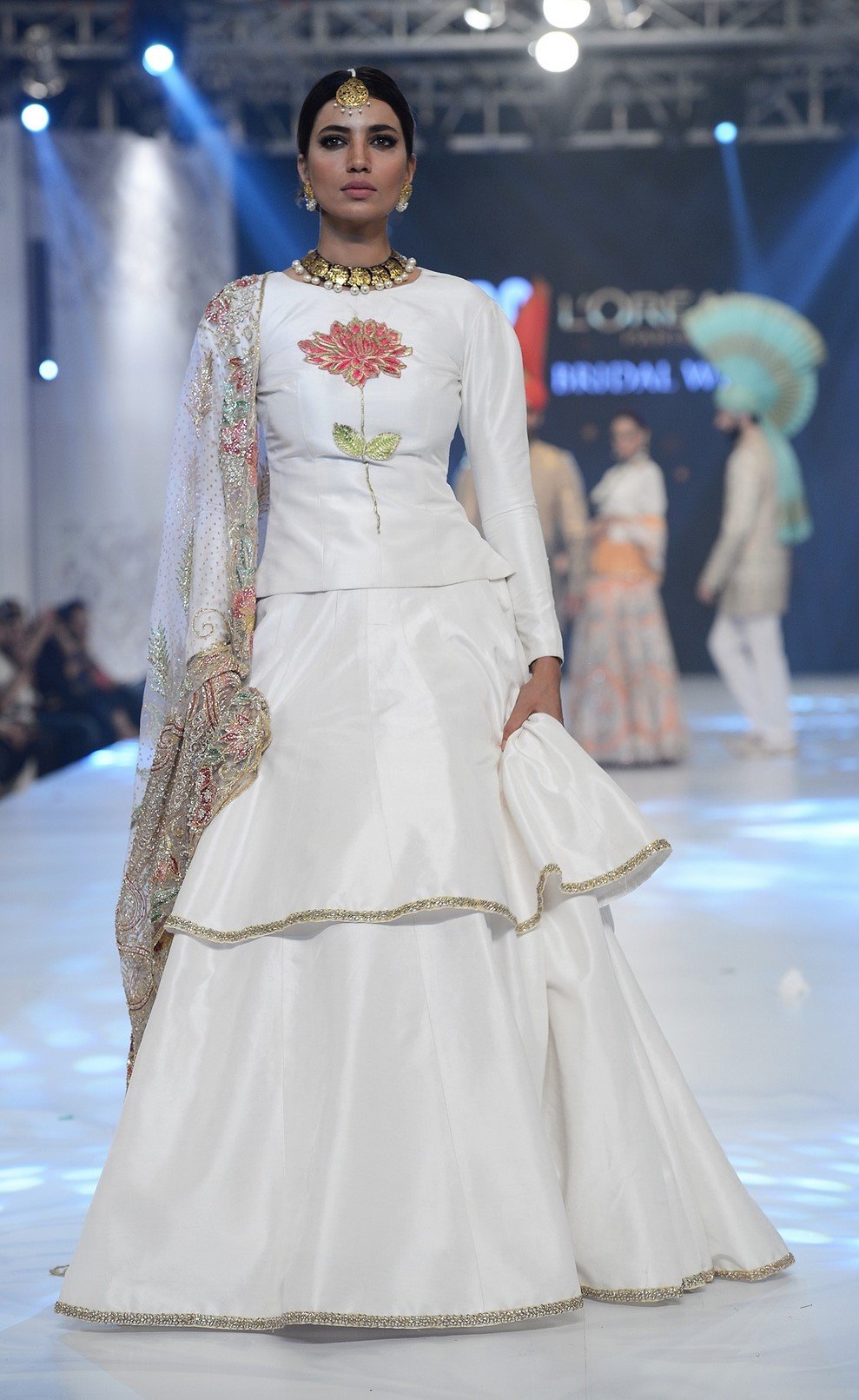 Always a funky twist on the classics, we love how Ali Xeeshan plays up the edginess of the silhouette and central motif here by leaving the rest of the outfit a plain, stunning ivory
AYESHA NOON KHAN
Doubles the chaddar's – and the drama! – with this all-white Mahgul ensemble, where all the focus remains on the stunning, traditional shawls
DEENA RAHMAN
Now that's what we call jaw-dropping glamour! An intricately worked cutwork dupatta teamed with a scarlet raw silk lengha choli – no wonder this lady is one of our favourite designers and fashion icons!
NEHA RAJPOOT
All eyes ensured on that beautiful oxblood red dupatta by So Kamal with a simple gold outfit
MARIAM ZAEEM
This aqua and gold Omorose outfit, teamed with a statement necklace, hits all the right notes
MOMINA SIBTAIN
This Nickie Nina outfit is colour blocking at its best! Keeping a striking palette of aubergine, gold and pink, the embellished belt and dupatta enjoy the focus with a plain lengha choli