Stripes are always in style, but this red and white candy cane combo is taking on a whole new
flavour! From bow tie tops to statement skirts, see how these ladies make this perennial favourite their very own
ANAUM HAMMAD

Is there any look this stunner can't pull off? This front open trench coat silhouette is on point!
ANUSHA BAWANY

This Zara knotted shirt was definitely a Summer staple, and our Managing Editor opted for a laid back luxe look to let the poppin' print do all the talking
MALIHA AZIZ


We love the colour contrast of this belted white jumpsuit and ivy green tote
MAIRA HASHMI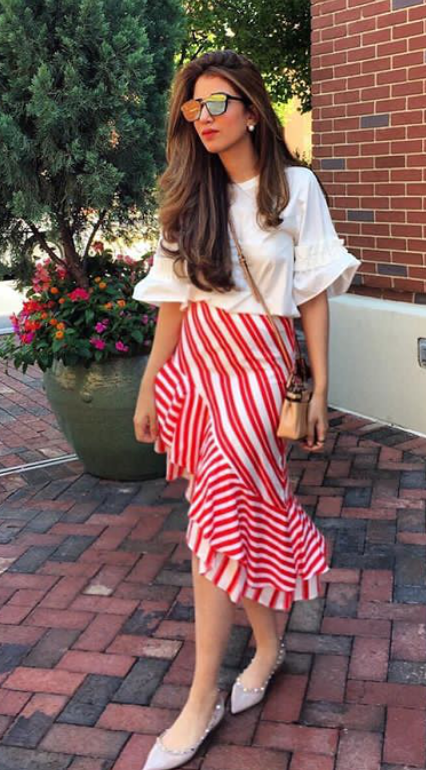 Talk about playful silhouettes! This high low hemline skirt, paired with a basic white tee, is the ultimate effortless look.
MAVIRA TAHIR

Holiday street style is all the rage this season. With a waist hugging Gucci belt and those bright gold shoesies – this look is a 10/10.
AMNA CHAUDHRY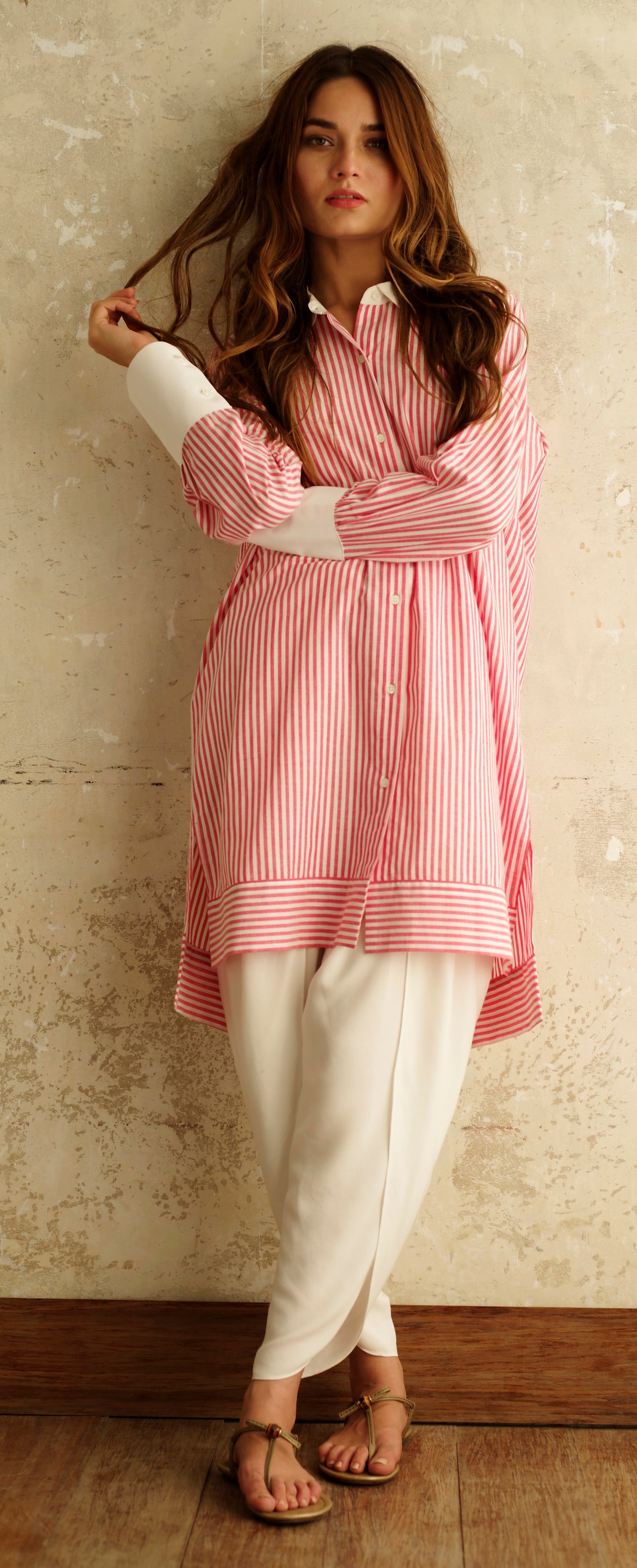 This budding designer's androgynous everyday kurtas have been a hot seller this Summer season.