We have seen various things go off on social media over time but the new #SwitchedOff hashtag by far has been the most intriguing and confusing thing yet. Many well-known celebrities like Mehreen Syed, Feroze Khan, Ayesha Omar, Anoushey Ashraf, Mehwish Hayat, Shazia Naz, Hina Altaf, Khalid Malik and Minal Khan have been seen posting strange statuses informing people that they are switching off from things that they usually enjoy doing.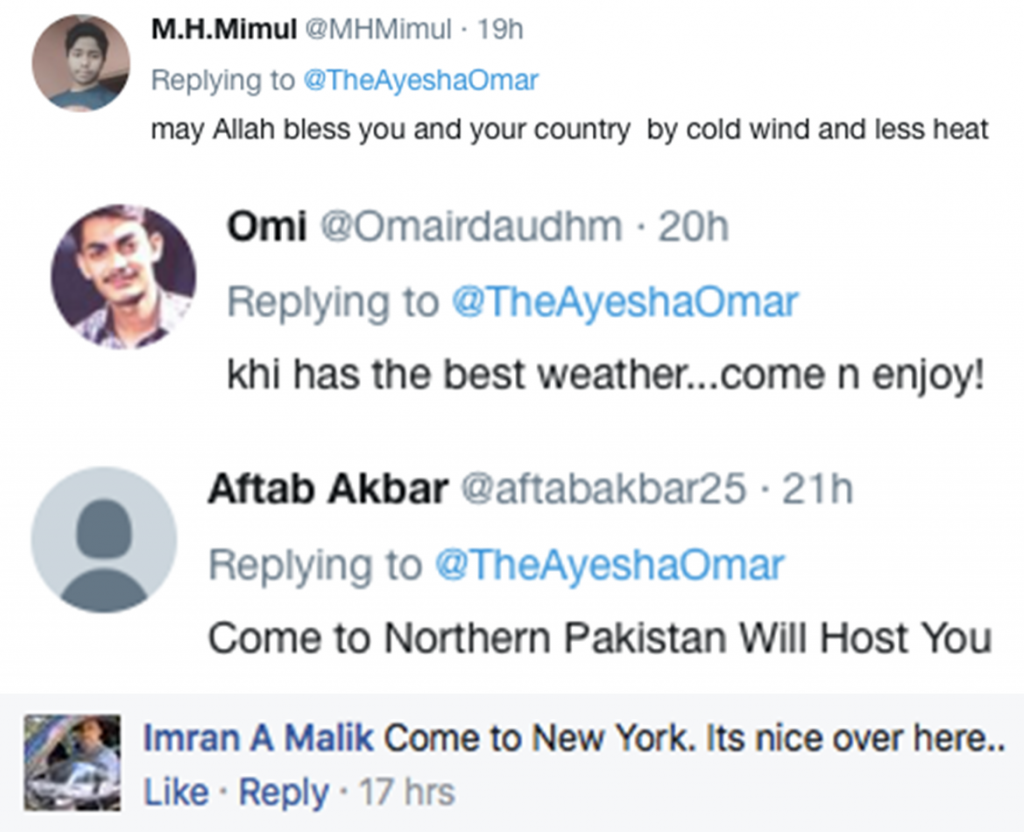 Out of the above mentioned, Mehreen posted: "So done with my phone! Time to switch it off! #SwitchedOff", the fitness junkie Feroze said:" I no longer have the energy to go to the gym. This is it! #SwitchedOff" and our favorite Minal also posted:" Hibernation time. Going to switch off from the world for some time! #SwitchedOff".

Furthermore, the talented Mehwish Hayat posted a status saying: "I'm done with my morning jog routine! Have had enough! #SwitchedOff" and the famous Ayesha Omar also posted: "I'm officially done with this unbearable summer heat! Can't take this anymore! #SwitchedOff".
This did not stop here; the well-known RJ Khalid Malik also posted an image of himself with a caption saying: "The whole week feels like a Monday, in need for dire energy. I feel like I am #SwitchedOff". The beautiful Shazia Naz also posted a status saying: "It's so dull and gloomy these days. In dire need for a spark. #SwitchedOff for now, bye guys".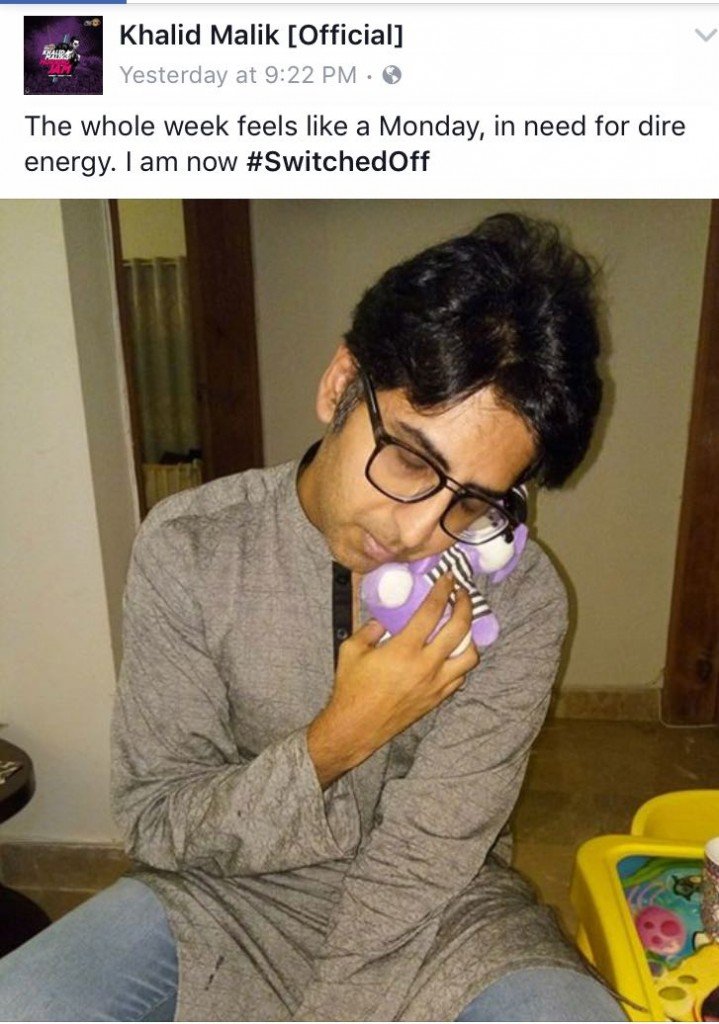 These statuses have also left the fans baffled as they have expressed their concern by commenting on the celebrities switching off statuses. Now what captures the attention is the hashtag #SwitchedOff, because that is the one thing common in all of the posts. This definitely gives us an indication that something big might be in store for us however we cannot exactly pin point what it could be so we broke it down and tried to understand what their statuses could mean in depth.
These statuses depict the lack of a jolt of vigor from the celebrity's daily routine, which is very important for them to be able to continue the activities they have switched off from. It is possible that this might be an attempt to de-clutter and manage themselves better or it also could indicate that they might be struggling with organizing many things to at once due to the lack of energy; however nothing can be said certainly about this whole scenario.
After reading all their statuses the one thing we could safely decipher in it was that they all might be in great need of an energy boost of some sort. We would really love to hear the perceptions of our readers about this whole situation and have their take on it as we ourselves feel that our brain has #SwitchedOff on this further.