The Bagh-E-Bahar collection by Diva'ni brings forth an era of historic culture, tailored to infuse the taste of today's bride. Regal cuts mixed with opulent hand-work and an array of colour, these pieces are here to truly dazzle you!
Vintage Rose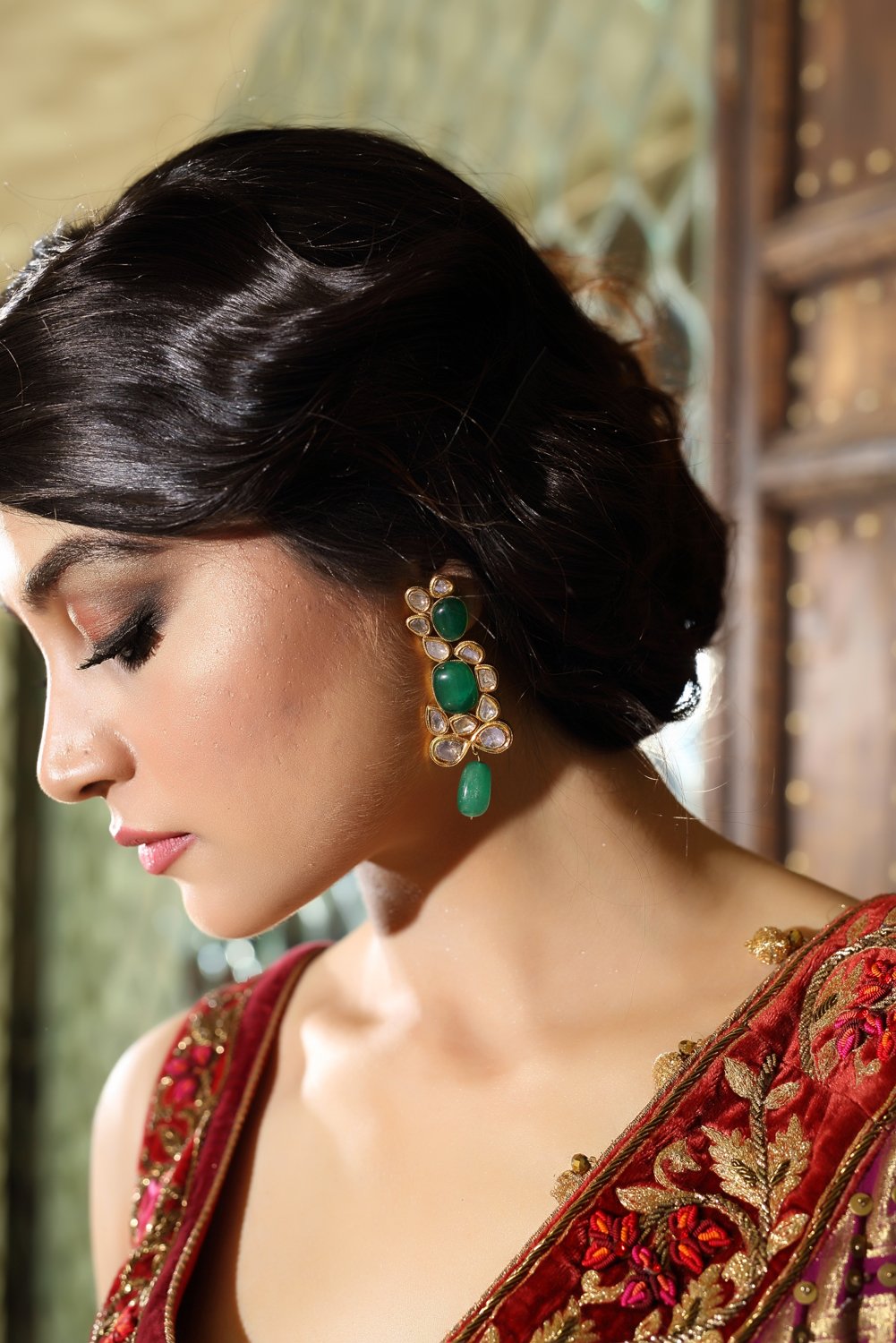 Staying true to the hue, this signature bridal lengha is all about passion, love and the romance of reels and threads. Traditional zardozi craftsmanship, combined with handwoven fabrics and sheer intricacies, add dimension to this master piece.
Style Tip: Play with colours by adding contrast accessories to this regal look.
Pep To Peplum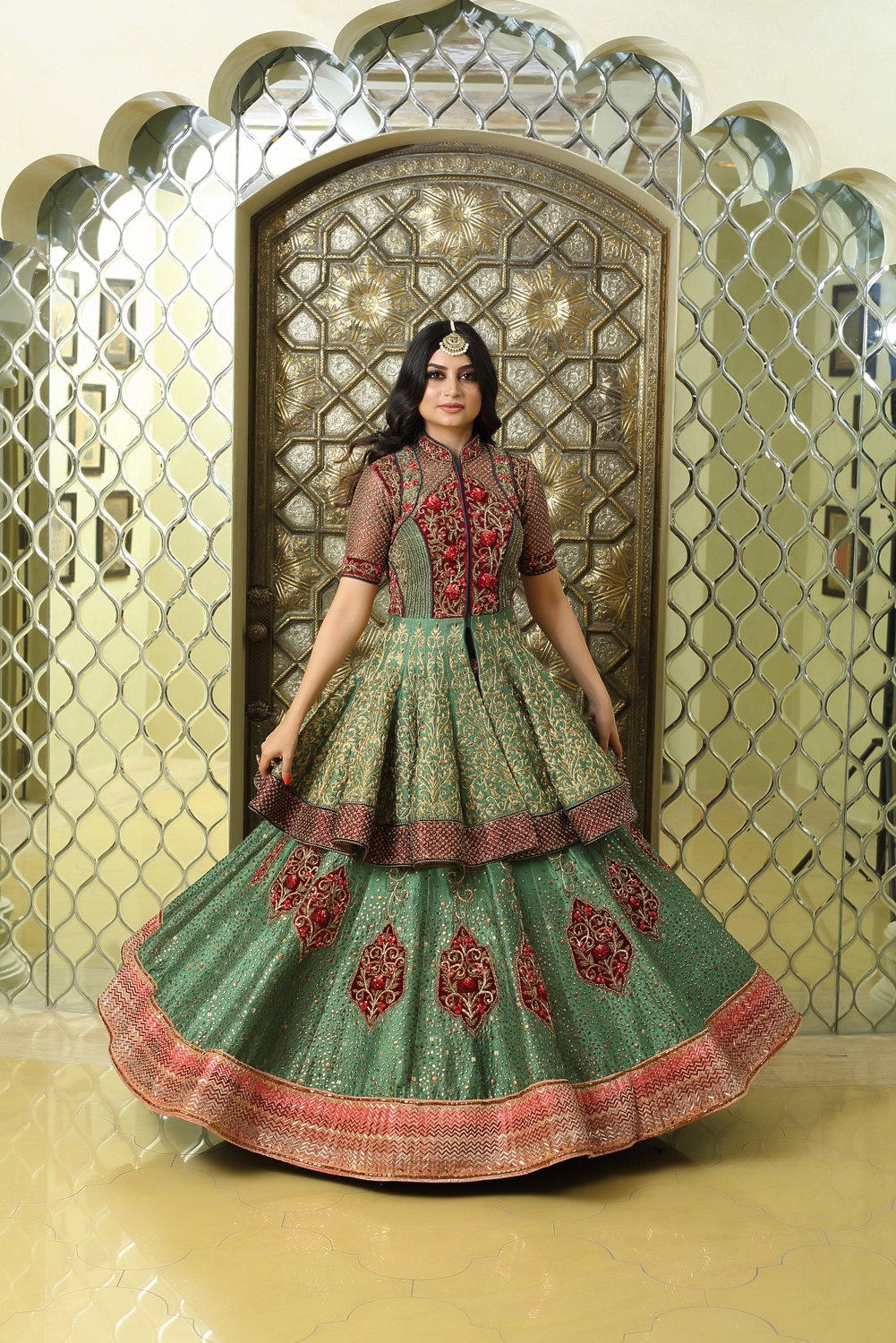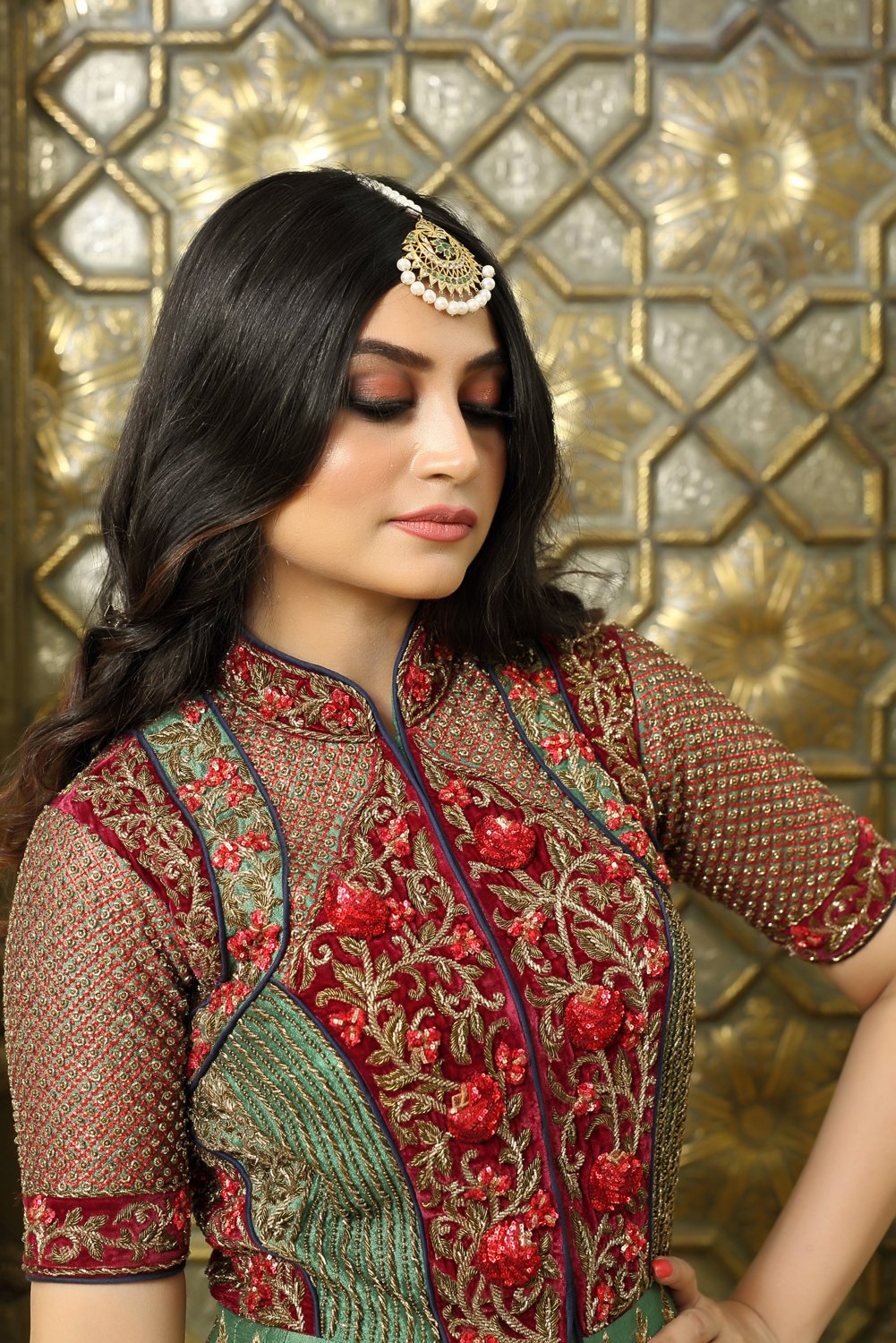 Because who said brides can't have some fun? Elaborating on the trademark Bagh-E-Bahar handcraft and the signature vintage rose motif, this peplum lengha is a definite head turner. Bold colours combined with detailing perfection, it's an incorporation of time-honoured expertise and the taste of the modern world.
Style Tip: A tikka goes a long way when wanting to add drama to a glorious outfit.
Ivory Dreams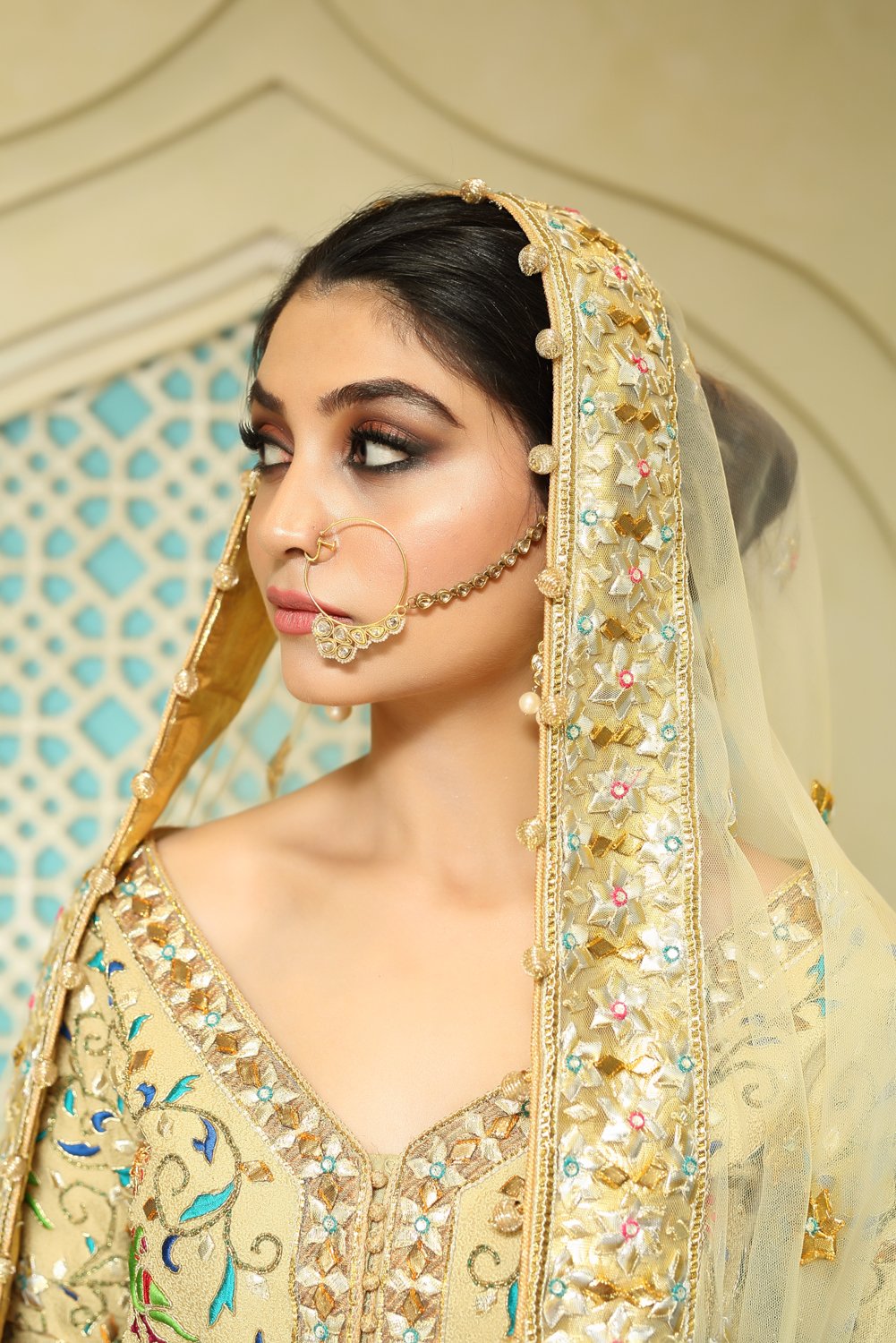 If only dreams were made of ivory and gold! Bringing back the era of gota zardozi, this Meenakari peacock embroidery will find a special place in your heart and in your wardrobe too! Steering away from the norm of deep bridal colours, this lengha infuses your senses with a lush of colour on a pastel canvas.
Style Tip: Adding a nath jewel piece brings back old-school charm to this classic ensemble.
Diva'ni Sindoori
The quintessential crimson bride is irreplaceable and thus, this iconic Diva'ni Sindoori lengha was inevitable. Regal opulence, authentic craftsmanship and rooted elements, it is a masterpiece in itself.
Style Tip: Go all out for this outfit by adding layers of jewels to complete this stunning look.
Credits:
Model Zoya Nasir
Jewellery Shafiq Habib
Makeup Nabila'S Lahore
Photography Imran Fareed