We bring you the 411 on Pepsi Battle of the Bands that aims to revive the creation of original music in Pakistan:
Music is the embodiment of our souls. Everyone relates to music in their own special way. It urges us to unfold our inner self, uplift our spirits and makes for a surreal experience. If there's anything that the success of songs like Despacito has taught us is that music is a universal language. It transcends borders, physical barriers or otherwise; and simply brings people together. Even memories closest to our hearts are often accompanied by a certain song, tune or rhythm. It takes us back in time and lets us relive long forgotten moments. This is exactly what 'Pepsi Battle of the Bands' assures to deliver.
For all these reasons and many more, platforms like 'Pepsi Battle of the Bands' are extremely important and relevant in terms of promoting young talent. This sensational new music program will offer a much-needed avenue in Pakistan for young, aspiring bands. In an exciting tribute that showcases the biggest stars of the country namely Fawad Khan, Meesha Shafi and Atif Aslam, Pepsi just upped it game by giving an ode to a Vital Signs – a band revered by the entire nation – with 'Do Pal Ka Jeevan.' Fuelling most excitement, Pepsi also gives a nod to Pakistan's best vocalist till date, Alamgir with 'Dekha Na Tha.'
Inspiring future musicians and giving them the opportunity to be heard, initiatives like these have always been a huge part of what Pepsi stands for. Time and again, it strives to engage the nation on a deeper level and such platforms have paved the path for many. There is no bigger testament to this fact other than our very own heartthrob Fawad Khan who launched his musical career with Pepsi. After his successful music career as the singer for Entity Paradigm (EP), the rock band that brought him onto the map, Fawad Khan is all set to make his much-awaited comeback! Now that is definitely something that gets one excited for everything that Battle of the Bands has to offer in taking us down memory lane and tugging at our heartstrings with nostalgia. And that's not all, Shahi Hassan from Vital Signs is also spotted lending his incredible guitar riffs to the Pepsi anthem, all the way from his New York abode. Didn't we say music transcends all borders?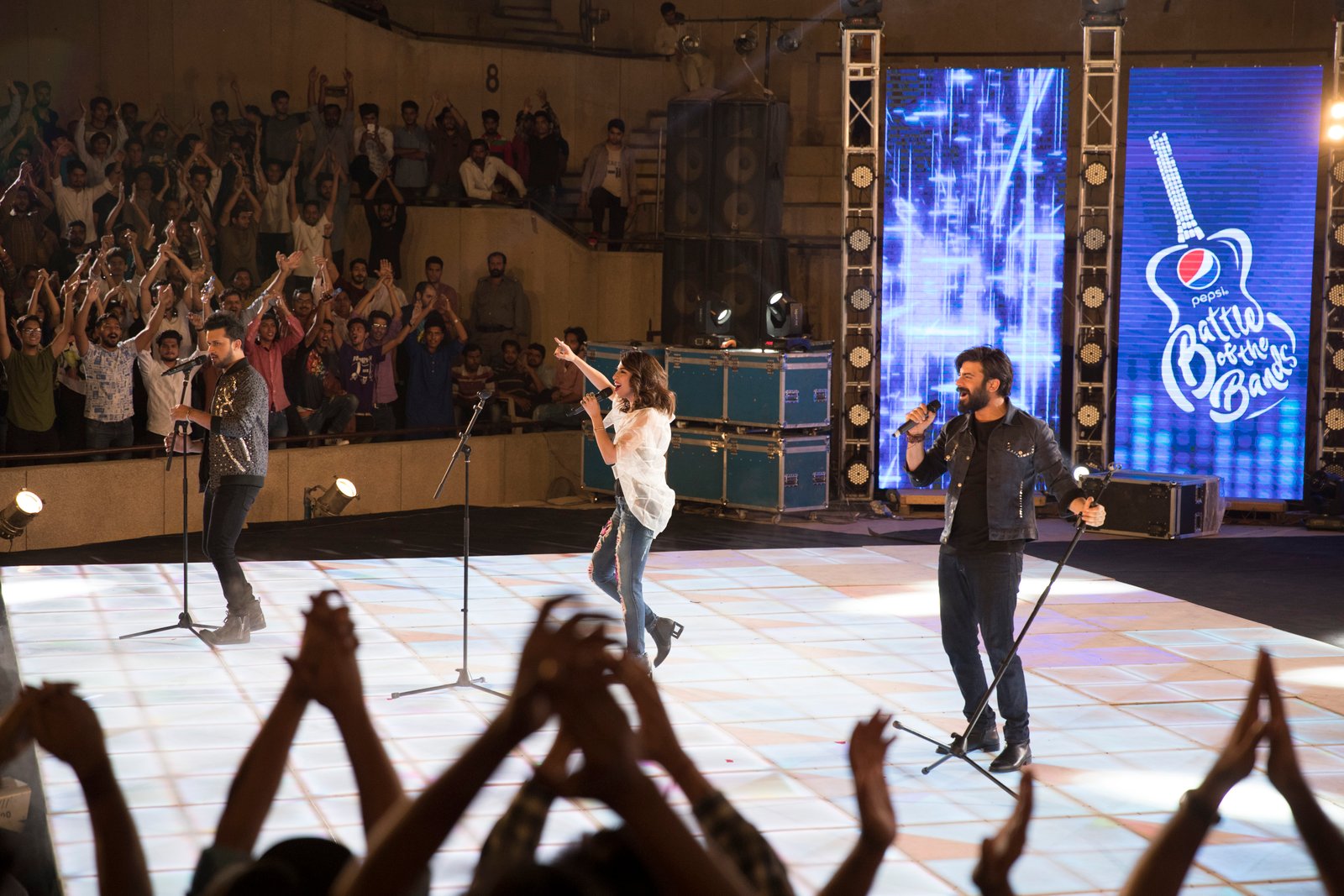 So what is Battle of the Bands all about? In a nutshell, it serves a meaningful purpose that is larger than life itself. It aims to revive the declining culture of bands in Pakistan and sustains a platform that makes way for new, innovative music. By providing young musicians with a stage to unveil their passions and true talents, Pepsi promises to give people a fresh start. Young talent deserves to be honed, appreciated and celebrated. And we can't wait to see the incredible journey that Pepsi has in store for them and viewers alike. This musical show will certainly take us on an adventure and prove to be an unparalleled opportunity for talented bands hailing from diverse genres as well as different walks of life. Rest assured: Pepsi Battle of the Bands will surely be like nothing we have experienced before.
It goes without saying that music fosters hopes and dreams. Initially launching in 2002 and being a massive success story in the early noughties, Pepsi Battle of the Bands gave Pakistan a plethora of brilliant artists including acclaimed bands such as EP, Aaroh and Meekaal Hasan Band. Continuing its past glory and carrying forward Pepsi's legacy, the Battle of the Bands will once again give young musicians the chance to be seen and heard. This remarkable platform will feature around 20-30 new talented bands that will compete for the title award in the show.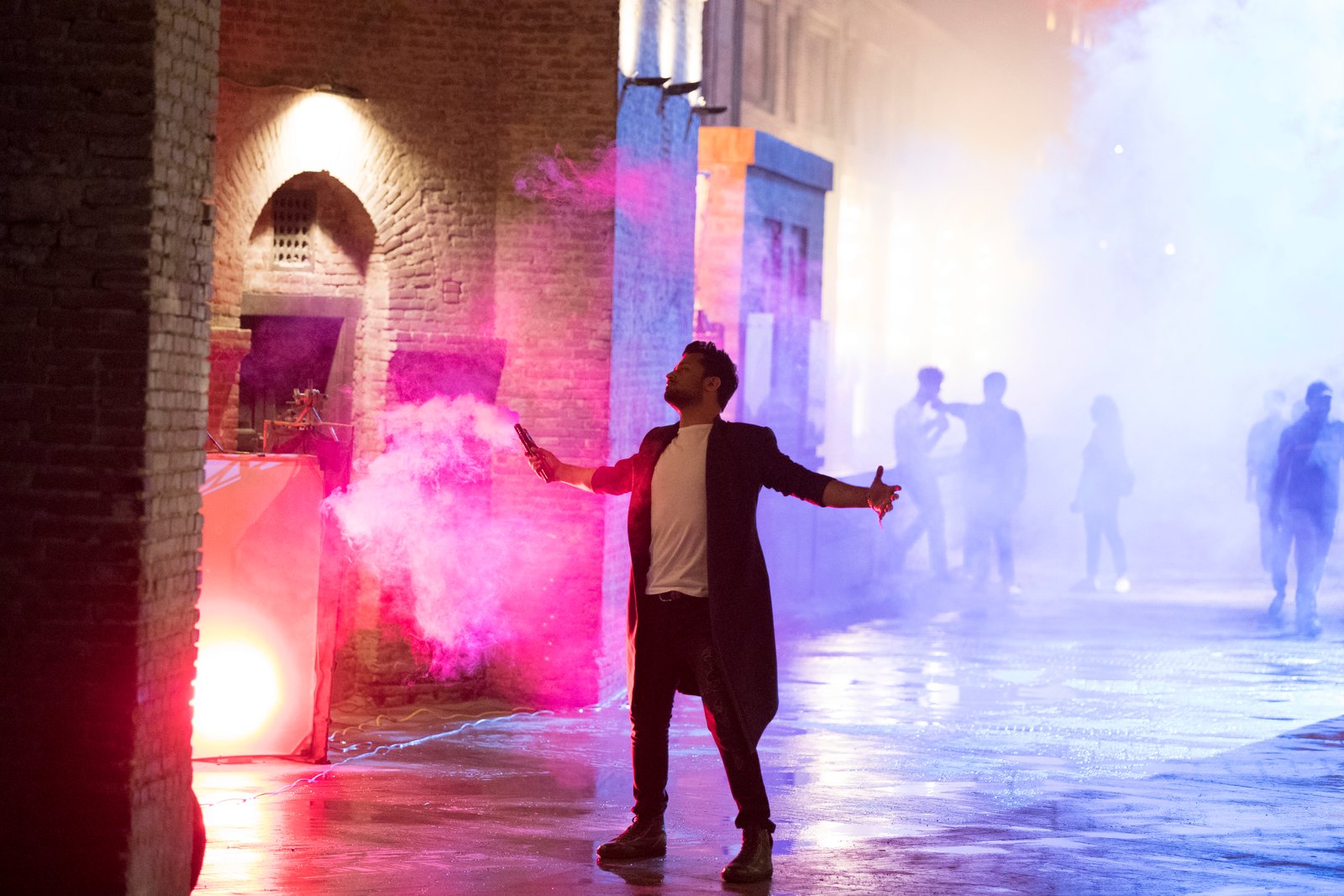 Nurturing the next generation of musical talent and to bring us the show of a lifetime, things have already been set in motion. Auditions have been held and musicians from all around the country participated in this grand music battle. Now comes the good part! The public witnesses the top bands in the coming weeks as they battle it out for the coveted title. Thanks to this platform we will be beholding a healthy battle where new bands will be launched and history will be made. Mr Salman Butt, Marketing Director PepsiCo, talks about Battle of the Bands and rightfully articulates, "Pepsi has always been a catalyst of music in Pakistan and Pepsi Battle of the Bands is our chance to do it all over again!"
All set to grace your television screens on 30th July, the whole nation braces itself to witness Fawad Khan, as he sports brand-new look, alongside the iconic Meesha Shafi and musical genius Atif Aslam. Pepsi Battle of the Bands is for true music aficionados and passionate individuals who crave fresh music. This initiative is for musicians who have a dream and a fire within themselves to turn these dreams into reality. This battle aims to find the very best that this country has to offer. Without further ado, brace yourself for the biggest musical event that Pakistan has ever seen. It's time to awaken your senses, get into the groove and hold on to your headphones because the bands are official back! #PepsiBattleoftheBands #TheBandsAreBack