Taskeen Zahra reports back from Lahore's newest Asian eatery
Sometimes, when the urge to have Chinese food strikes, you can't rest until you've managed to satisfy that craving. From traditional favourites to more adventurous dishes, you'll find it all on the menu at Mandarin Kitchen. Trust me when I say this, it won't leave you disappointed!
Interior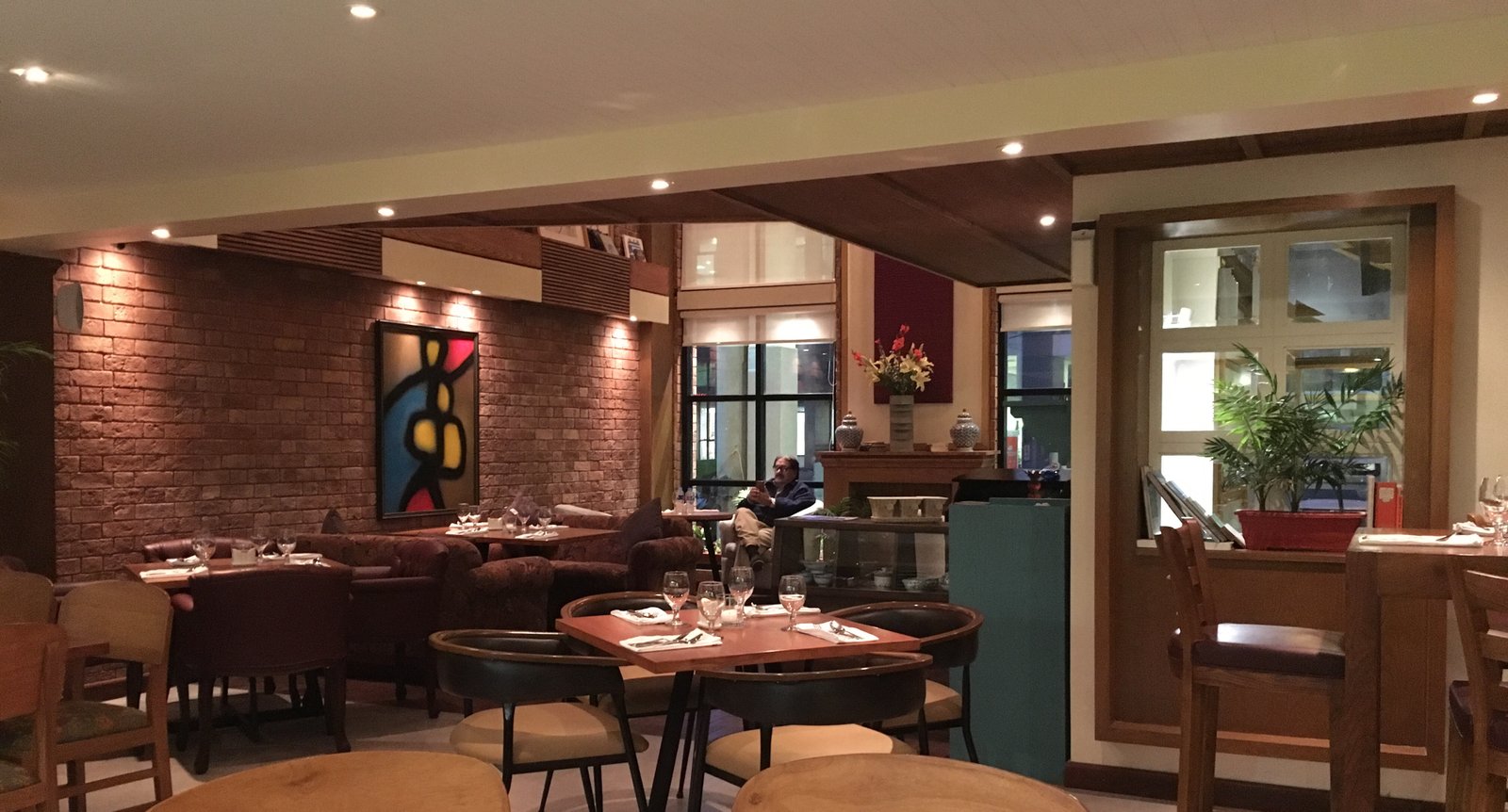 With warm lighting, a wooden interior and charming wall art, the Mandarin Kitchen is welcoming and wholesome. We were seated at the Jimmy Table, named after the great Jimmy Engineer, as his piece of art was proudly displayed on the wall next to us. My personal favourite was the cosy little reading corner upstairs, with shelves covered in familiar literary titles, and plush cushions to keep you feeling comfy and entertained while you wait. For those that would rather watch a show than read for entertainment, live cooking should leave you in awe while you wait for your food, as it comes smokin' hot, fresh from the kitchen.
Dig in
Dumpling Basket vs Pizza Wontons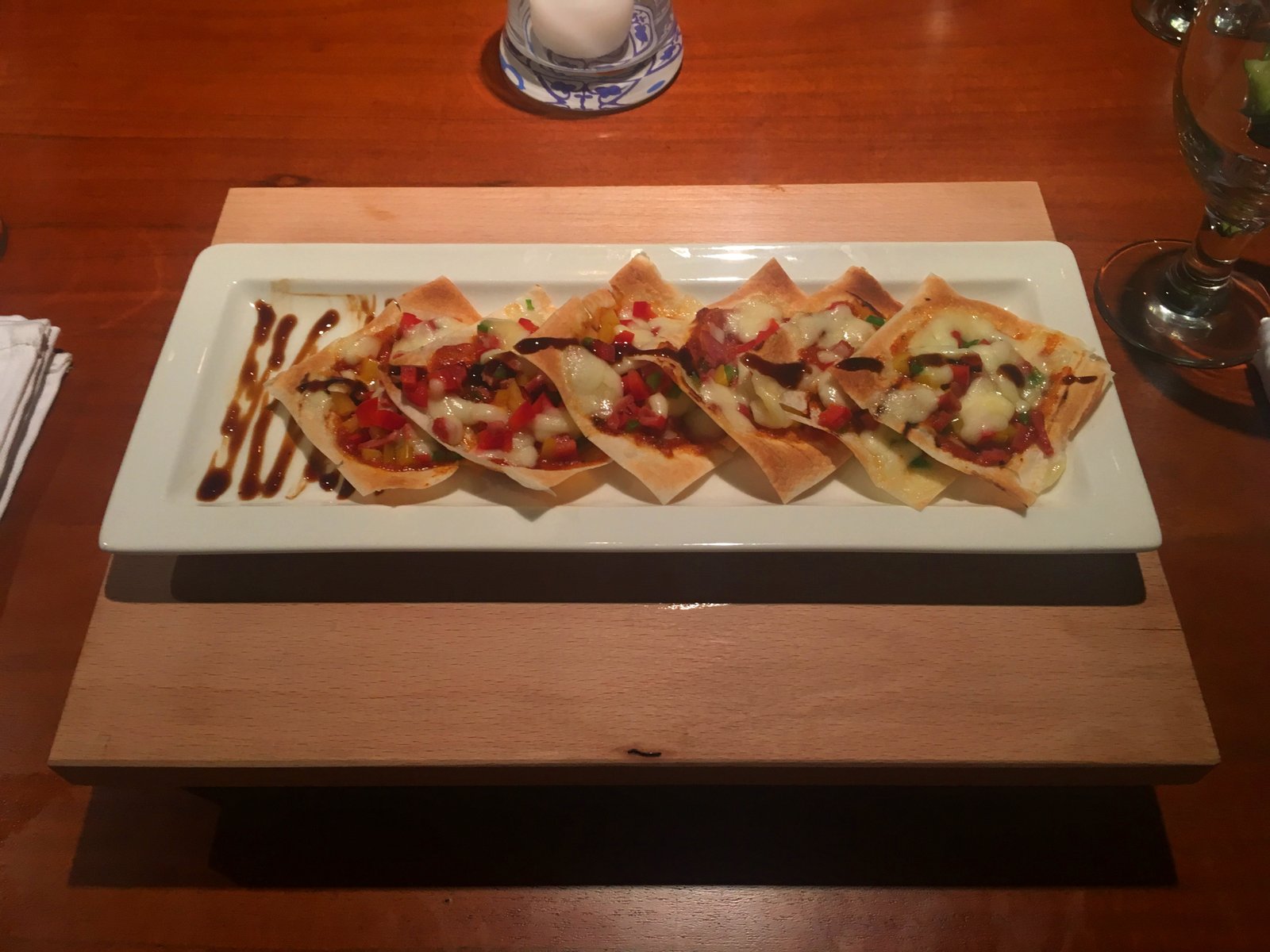 The Dumpling Basket comes full of steamed dumplings, so brace yourself for these little bites of heaven, with powerful little fillings enveloped in dough. The Pizza Wontons are bite size nibbles with pizza toppings, complete with a perfect crunch and cheese layering, which made for a delicious appetizer. However, the dumplings pack a punch with each bite, and were the clear winner in my books!
Sriracha Wings vs Prawn Tempura
Anything with Sriracha wins my heart, and rightly so! These jumbo wings prepared in a fiery hot Sriracha sauce, are sure to keep your taste-buds sizzling with flavour. Meanwhile, the Prawn Tempura is cooked in a perfect light batter and are a classic must try at any new Asian eatery. But, alas, it was the wings that take this round for me.
Beef Chili Dry vs Honey Sriracha Fish
The Beef Chili Dry is a dry mix of fiery hot chilies with perfectly cooked, tender beef. But the Honey Sriracha Fish – dear lord! A sticky yet sweet dish, with spicy batter fried fish so tender, that it melts in your mouth. Served with a perfect portion of white rice, this is a must try if you want to experience the true fusion of Asian flavours.
Dragon Noodles
The name says it all, doesn't it? The spice levels of this dish is designed to remind you of a dragon's fire – hot, hot, HOT! These mixed noodles are cooked in a spicy garlic and dark soy sauce, with pieces of tender beef and mushrooms. Utter deliciousness!
Mandarin Rice Nest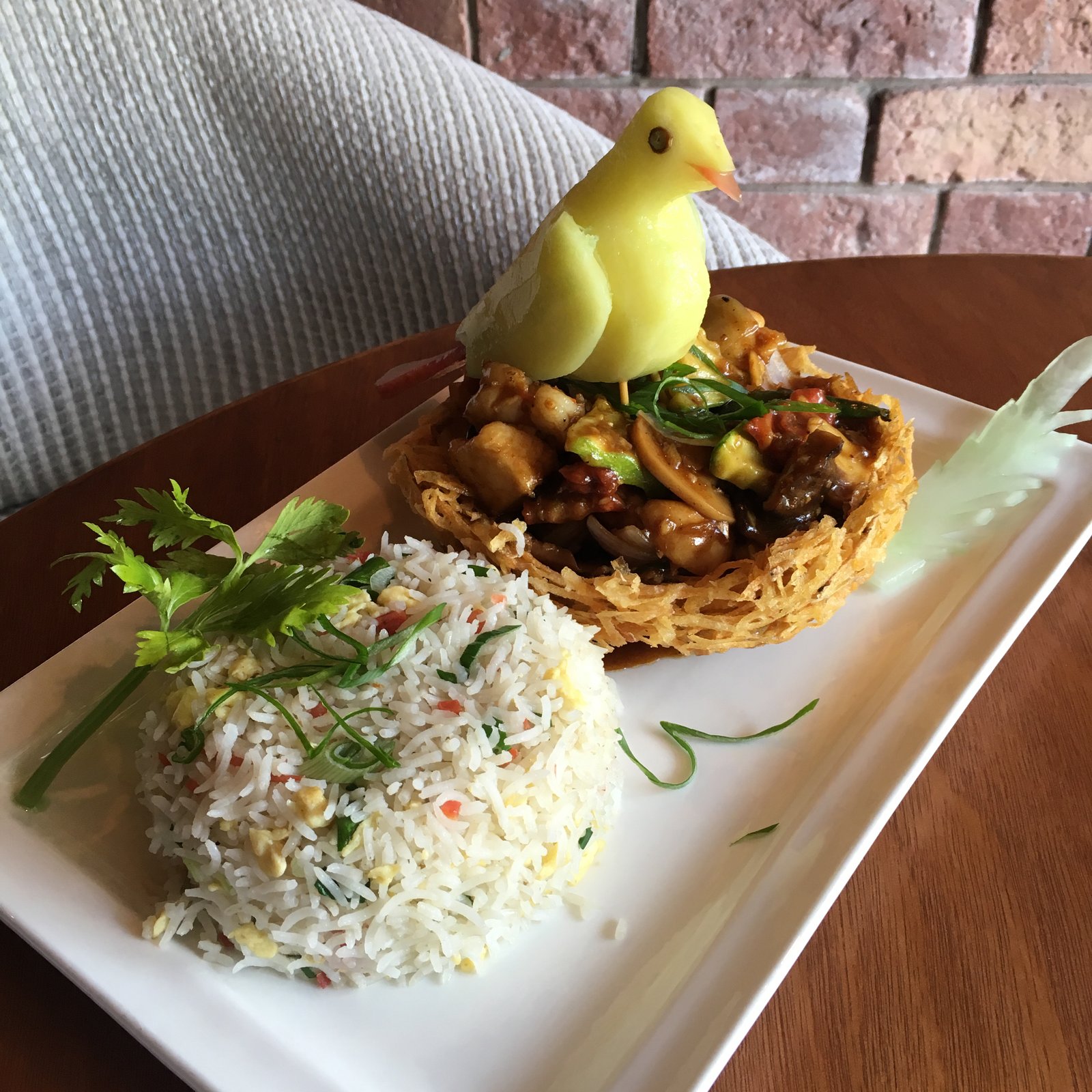 Saving the best for last, the Mandarin style shrimp and egg nest noodles is served in their signature rice basket. With an actual nest made of noodles, with a little vegetable birdie for that final touch, this looks just as good as it tastes! Trust me, you haven't had the Mandarin Kitchen experience without this signature dish. (You can thank me for this one later).
Overall Experience
Prepare for a truly gluttonous and memorable meal at the Mandarin Kitchen, for they serve food with an experience that'll keep you coming back for more! I give this joint a 10/10 – but it's one you need to try for yourself to believe me.