Taskeen Zahra chats with the talented artist about his political illustrations, sartorical nature and Muslim showers.
What led you to become an artist? what were your early influences?
Since childhood, my father has been a great influence on me. He was also in the same profession, so following in his footsteps had always been the real motivator.
Has your family been supportive about you pursuing art?
Absolutely! Although truth be told, my mother did try her best to trick me into becoming a surgeon, haha. In the end it all worked out fine and I didn't end up killing anyone.
What mediums do you prefer to work with?
I've always loved traditional mediums like water colours, poster paints, charcoal, pen, ink and pencil, but I prefer working on a combination of both traditional and digital media. I'm currently only working on digital softwares like Adobe Photoshop and Illustrator.
Why do we see the majority of your work steering towards political messages?
My political views reflect that of a decently educated person's and I long for "tabdeeli" already! Since so much happens in the world of politics everyday, the subject never disappoints to give new content. It's unintentionally intentional.
Even though you're currently based in Dubai, a lot of your work is about Pakistan. What's kept you connected to your roots?
You can take a Pakistani out of Pakistan, but you can't take Pakistan out of a Pakistani! Dubai was a random move to explore broader career horizons, but six months down the line I decided I was done with working for other people, and so I decided to set up my own creative digital agency called Phreakin' Digital. I have been operating it for almost a decade, and it has made me realize the potential Pakistan has; the talent and the people it produces and how rich it is in culture, tradition and heritage.
How do you define creativity?
It's very subjective. But if it doesn't serve a purpose, it's unfulfilled.
Where do you find inspiration from?
Not to sound too cliche, but inspiration can come from anywhere. I'm a firm believer that you have to be in a constant state of learning however.
Do you believe that an artist always leaves a little part of himself on the canvas?
Very much so! As you're always going through a different phase and time in your life, you tend to change and experience to adapt a lot of anomalies. There always is a part of you left behind in your work.
How would you describe your sense of aesthetics?
Minimalistic yet bold, brightly subtle and inconsistently harmonious.
Do you consider yourself a storyteller?
I'd like to think so. It's the storytelling of observations, based on everyday shenanigans, noises in the mind and sometimes, it's simply me just trying to show off!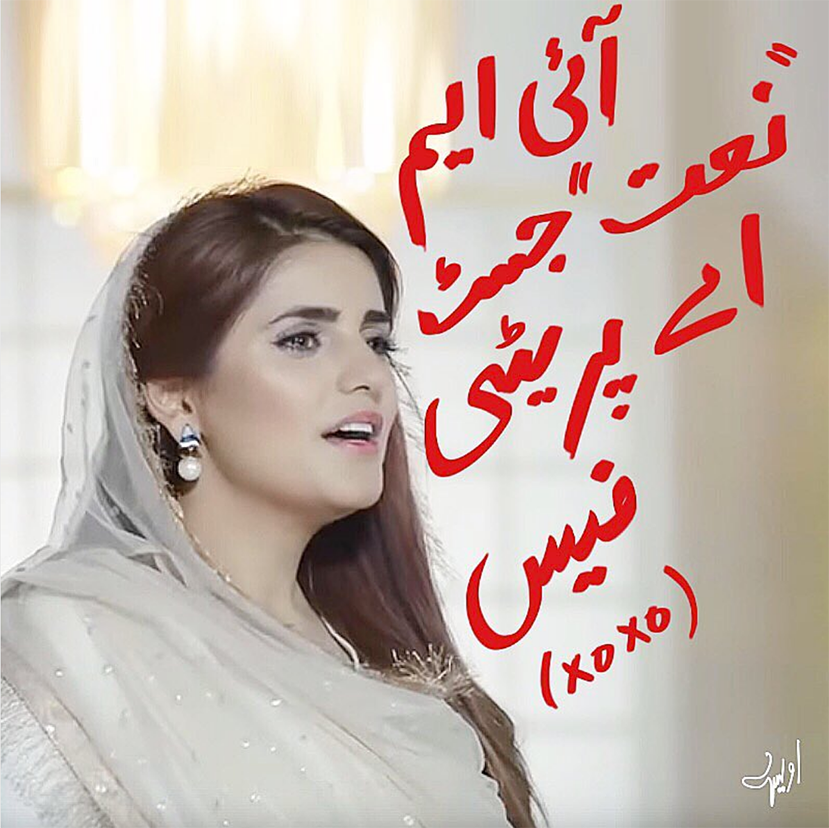 Do you keep works of other artists in your studio or home?
Growing up in an art appreciative environment at home, it became a norm.
Do you work with music on or in silence?
Definitely with music on! It's not even an option anymore, but rather, a necessity.
Who are your current art inspirations? Do you look to other contemporary digital artists' work during your artistic process?
In terms of following a certain art or design style, I'm not really following anyone in particular. For me, artistic and creative inspirations can come from various other fields such as interiors, architecture, fine art and product design or other professionals in the industry. From the way Iranian designers have their signature style, to how German and Japanese artists have their own unique way of visual storytelling – they all speak to me.
If you could own any piece of art in the world, what would it be and where would you hang it?
Don't judge me, but I'd want to own the "Moses" sculpture by Michelangelo. The anatomical observation of the human body and the drapery on marble makes my jaw drop. I'd put it next to my dining table alongside the chairs.
In today's internet generation, how heavily do you depend on social media as a platform to showcase your work?
Lately I have been planning on having a studio exhibition, but haven't yet done one. So currently, I'm just using social media to showcase my work.
What are your thoughts on the digital art community in Pakistan?
It is definitely growing and headed in the right direction. Of course, it will require some time for it to truly mature and evolve.
What movements in Pakistani art do you see evolving?
Art is a wide area, and I don't think it's just limited to canvases or illustrations. For example, the revival of Pakistani cinema is a great movement, while the shift towards retail store design and interiors has also been an amazing one. On the other hand, graphic design and advertising has badly depreciated and lost its mojo.
Do you ever experience an artist's block? If so, how do you move past it?
Artistic block and I are old friends! Actually, its more like an ex who keeps me in the "friend zone". I try to keep a cool head about it. You don't move past it, you just learn to deal with it.
What is the best piece of advice you've ever been given?
Try to avoid using Muslim showers in the afternoon in Dubai, haha! Jokes aside, the best advice has to be my father telling me: "Don't think of how it will turn out to be. All you can do is make the effort and that you need to give your fullest."
What are you working on next?
Since I'm starting my agency's presence in Lahore, there is some video content already aired on Facebook and YouTube pages by the name of "Tamashbeens". Apart from that, I'm planning an exhibition in the coming few months, along with other similar projects to educate and create awareness on design (specifically graphic design). All I can say is, I'm trying to do my bit in making a difference.