Looking to wow your guests at your next dinner party? Here's the amazing Chef for the Weekend's mouthwatering recipes to get you sorted:
French beans & chickpeas salad with peanuts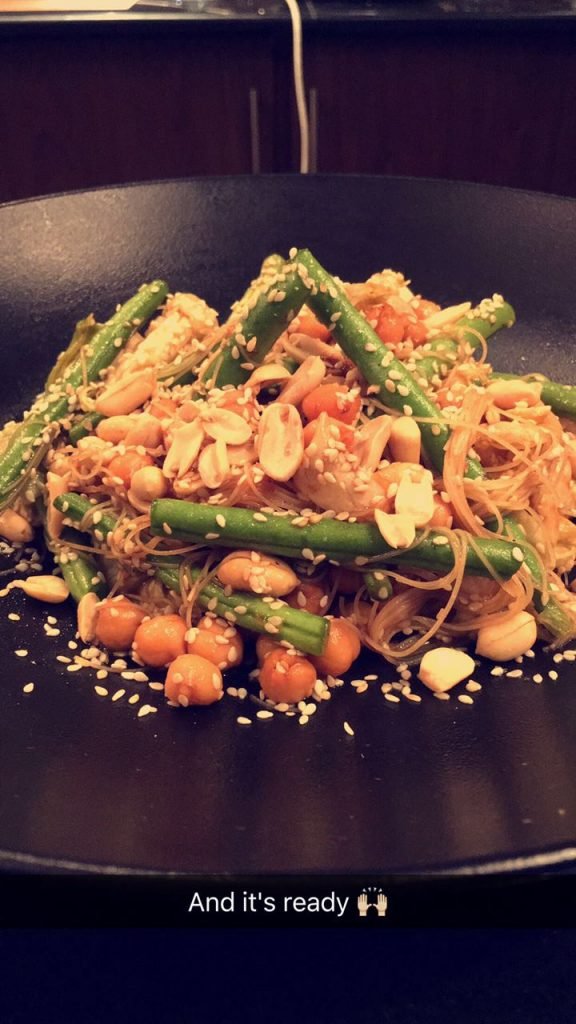 Ingredients:
2 cups    French beans
2 cups    chickpeas
1 cup.      peanuts
1/2 cup   toasted sesame seeds
2 tbsp      Sweet soy sauce
2 tbsp.     Sesame oil
1 tsp.        Garlic crushed
Salt
Iceberg optional
2 cups.    Rice noodles.
Method:
To prepare the salad- boil the French beans for 8-10 mins and then immediately throw the beans in ice cold water. This will help it keep that fresh green color and that beautiful crunch.
Crush the iceberg and place it in a salad bowl , then add French beans , chickpeas , peanuts and roasted sesame seeds. Boil the rice noodles in a saucepan for 8-10 mins. Drain the water and add noodles in the salad bowl.
For the dressing – whisk: sesame oil , sweet soy sauce , 1 tsp sesame seeds , salt and pepper in a bowl and pour the dressing on top of the salad.
Garnish with sesame seeds and peanuts.
Bittersweet Chocolate Mousse à l' Orange with orange curd and meringues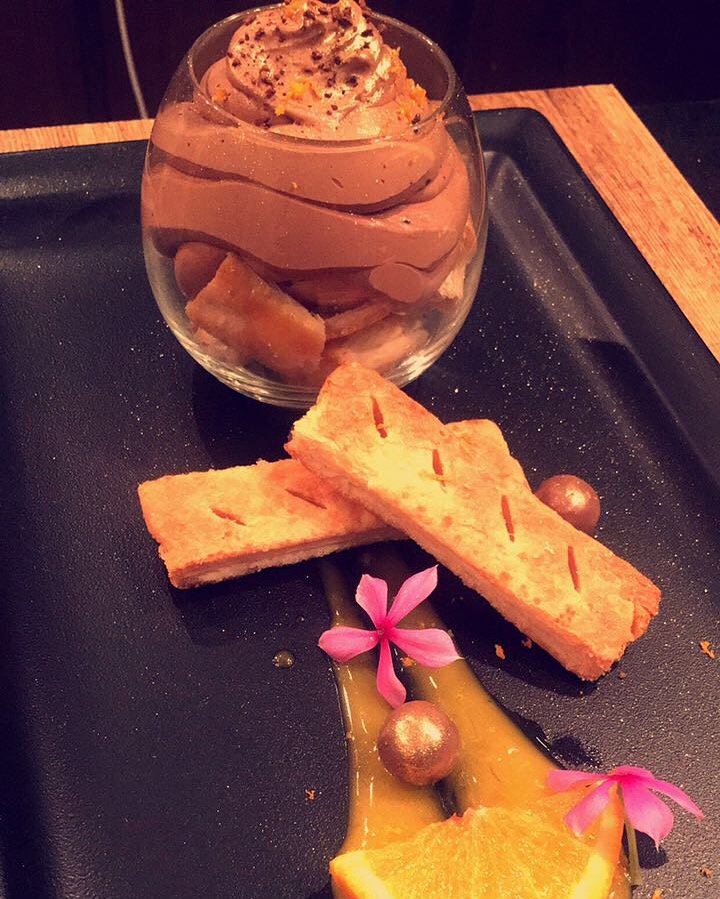 Ingredients:
2 cups   Whipped cream ( whippy whip )
1 cup.     Semi sweet chocolate chips
2 tbsp.    Orange zest
1/4 cup.  Orange juice
2 tbsp.     Nutella
6-7.          Puff pastry sticks ( Matilde Vicenzi)
Orange curd
1 cup.      Water
1 cup.       Orange juice
1/2 cup.    Sugar
1/4 cup.     Cornflour
1/2 cup.     Butter softened
Method:
To prepare the mousse – melt chocolate chips, prepare black coffee and orange juice 2 tbsp together in a double boiler. Add Nutella and orange zest In the chocolate ganache mixture. Later, fold this chocolate mixture in the whipped cream and pop it in the fridge for 20-30 mins-
For the curd- add water, orange juice 1 cup , sugar and cornflour In a sauce pan and mix until if forms into a thick sauce , curd- once cool add the softened butter and fold. Add some orange color to the curd for a nice Orange color-
Crush the puff pastry in a serving glass and pipe the chocolate mousse on top of it- serve the curd in a sep bowl and garnish with some orange slices and chocolate shavings.
Spice Rubbed crispy Sole with cherry tomatoes and potatoe mash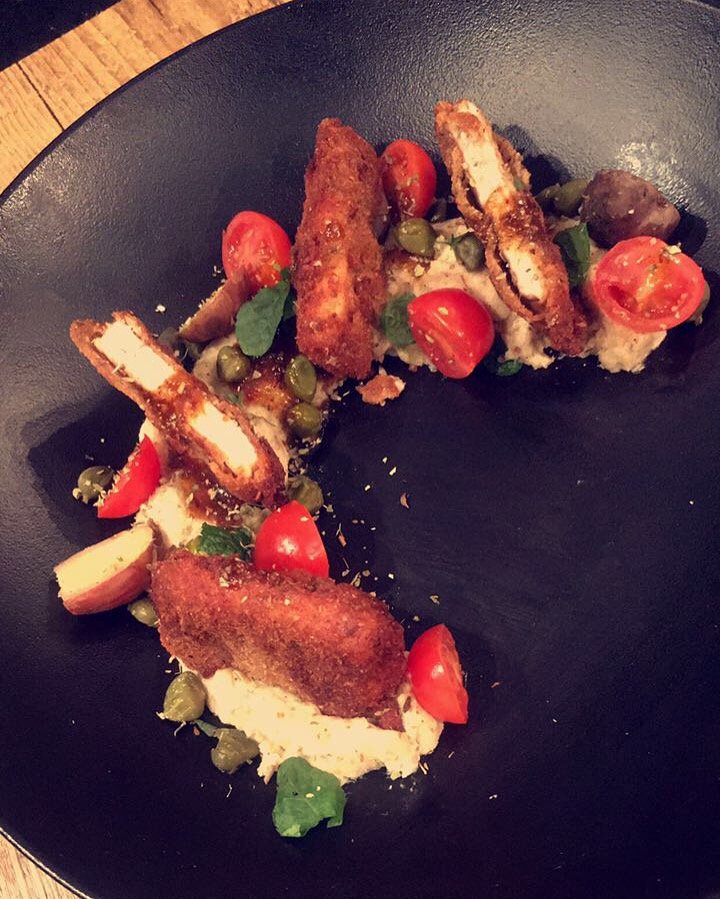 Ingredients:
Sole.                  4 fillets
Garlic.                1 tbsp
Brown sugar.     1 tbsp
Dried oregano.  1 tbsp
Cumin powder.  1 tsp
Chilli flakes.        1 tsp
Paprika.              1 tsp
Apple cider vinegar 2 tbsp
Thyme.               2 sprigs
Salt to taste
Roasted garlic bread crumbs – 2 cups
Fresh mint
Potatoes           2 cups ( boiled and mashed)
Butter                1/4 cup
Salt and pepper
Milk as required
Capers.             1/4 cup
Baby spinach.   1 cup
French baguette
Method:
To prepare the fish- marinade the sole with, garlic, cumin powder, oregano, chilli flakes, salt, pepper,Apple cider vinegar, brown sugar and thyme- rub the spices well to the fish and put aside for 30 mins. After 30mins, coat the fish in egg and bread crumbs and fry 4 mins each side until tender.
Boil the potatoes, mash and add salt pepper , butter and milk to the mash. Mix well and put aside. Serve with mashed potatoes, hot fried fish, capers, mint , cherry tomatoes and beautifully sliced French baguette.