CINEMA ENTHUSIAST, FAIZ KHAN REVIEWS SHAHRUKH KHAN AND ANUSHKA SHARMA'S LATEST RELEASE
First day last show was the best that I could manage for Imtiaz Ali's new travelogue, yet another derivative of his most critically successful film "Jab we met".  Given the dearth of any meaningful Bollywood cinema (a contradiction in terms?), I trundled along with high hopes primarily because I believed Imtiaz Ali had potential on the basis of JWM and Love Aaj Kal but WHMS has certainly put paid to that notion. Interplay between his protagonists as they journey through life is a theme that Imtiaz Ali thrives on, evident from JWM, Highway and even Tamasha. His new film proposes to traverse the same territory again but this time with catastrophic effect. If I remember correctly, the film was initially titled "the Ring", perhaps discarded so that it should not be confused with the Japanese horror movie of the same name. Ali should have retained the title and India could have claimed its own horror movie with the same name.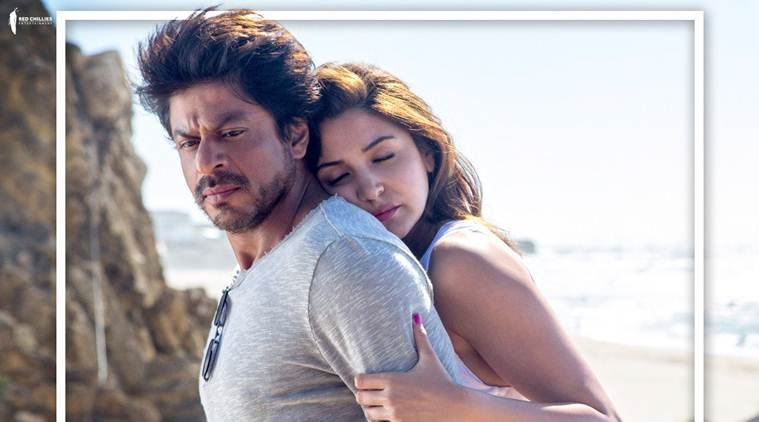 A mundane song "Safar" introduces us to the Harry (Shahrukh Khan), a tourist guide with a tattooed chest and facetious retorts about his group of tourists. Harry meanders through life, city to city, woman to woman, empty bench to empty chair, leading to speculation that at some point, a la "Love Aaj Kal", we will be sucked back into his past to understand what troubles our feckless hero- indeed, there are fleeting moments of a dupatta floating in the fields and a door to a house, black and white snippets to denote the past, fed to the audience as a precursor for things to come-except that its merely a red herring and holds no significance at all, much like this foul and fetid mass of garbage parading as a love story. A telling sign of a film devoid of any imagination and one that often betrays its weaknesses is when a song is required to fill in the gaps. WHMS uses this tool repeatedly for no discernible reason, quite obviously padding out a woeful screenplay.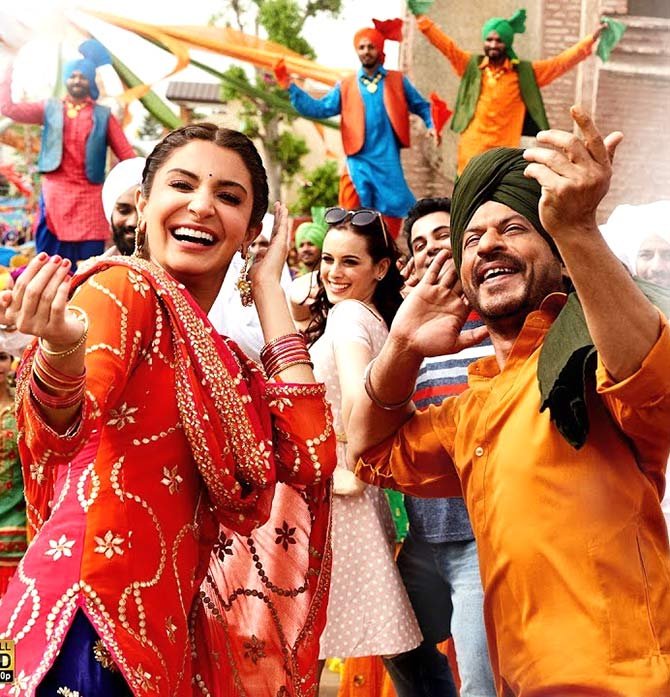 The film hinges on a preposterous premise. Sejal (Anushka Sharma) has lost her engagement ring and ripping up her boarding pass, she exits into the arms of the philandering guide, forcing him to take her to places where she may have left the ring! Now if this is not crass enough, we then are told that our guide who seems that he cannot keep his pants on and feels the need to express this failing on his part to our rather vulgar and over the top Gujju behn Sejal. Unfazed, she drags him to restaurants, picnic spots and finally to the rest of Europe, all ostensibly in search of her engagement ring. Sejal is initially shown as headstrong and conservative but soon succumbs to wanting to feel sexy and desired, making her way to seedy discos and what have you wondering why Harry has not made a play for her. And given Harry's penchant for humping and dumping, it's rather chivalrous of him not to have tried at least once. Clearly this gives our Sejal a complex as she doesn't want to be the "sister type" and yearns to be desired just like the umpteen frauleins cast aside by our horny hero. The about turn in Sejal's character is as bewildering as the sudden sensitivity seen in our hero cum lothario. You wonder what kind of abusive relationship she has had with her family or fiancé for her to feel so terribly inept and undesirable. Wonder as much as you want but Ali ever delves into this; all the viewer is fed is a stale school meal, cold mashed potatoes and baked beans. And all fairly nauseating stuff.
Interval comes across not a moment too soon and as I readied myself to walk out, no longer able to digest the unpalatable fare being dished out, my over enthusiastic partner in crime implored me to stick it out on the notion that "it could not get any worse"! He was proved wrong as WHMS rapidly descended into an abysmal showcase for its fading hero, much of it a tiresome medley of events so forgettable that try as I may like, I simply cannot recall the sequence of events. Yes, this is a new low for Shah Rukh Khan for his contorted facial muscles and tattooed avatar do little to salvage Harry as anything but a cardboard cut-out, charmless and soulless. Anushka to my mind comes off best in what is a poorly written role, confused and contrived. You can sense that this is Ali's "Geet" in a new setting except that she's not. Ali clearly has run out of ideas.
Pritam's music is in real terms, pretty dreadful. Do I really want consider "Butterfly" to be music? Europe has been shot better and does little to enhance the feel of the film. Ultimately, the blame has to fall on Imtiaz Ali for this absolute stinker and one must wonder whether Red Chillies (SRK's production house) has something to do with this. So rapt is the film around its "harry" that nothing else seems to matter. Logic leave alone any degree of realism is thrown out of the window to pander to our ageing superstar, intent to reclaim his crown. In the process, all we end up with is an execrable dollop of celluloid and clear evidence that the King has lost his crown.
Written by Faiz Khan; lawyer by profession and cinema enthusiast by night.