Makeup artist Hira Khan shares her experience about attending the very famous Master Class by Kim Kardashian's makeup artist Mario Dedivanovic in New York last weekend.
Ever since I had developed an interest in the field of makeup there was always this one makeup artist I had admired immensely. Not just because he was a famous celebrity makeup artist but because the way he worked on famous faces such as Kim Kardashian and Chrissy Teigen was something I had never seen before. From the natural almost no makeup looks (yet having tons of makeup on) to the super glam red carpet looks, from elevating the concept of contouring to a whole new level to inventing the viral sandbagging technique its none other than the very famous Mario Dedivanovic. For me the biggest inspiration is his style of work and his story about how he started off from working at Sephora to becoming the king! It had always been my dream to meet him some day and learn from the maestro himself. So just when I found out about him holding his master class in New York I thought this is it! This is my time to live my dream and I went ahead with it.
The longest que ever
Starting off with the long wait. I couldn't believe how people waited hours before the class had even started. Long ques were formed with people from all different parts of the world were flipping with excitement to watch the maestro perform his magic!
The Class At last
It was magical! Watching Mario do his work was like watching Cinderella's fairy godmother perform her magic on someone! The fact that we were all given custom made Makeup by Mario notebooks and pens to take our notes just made it even cooler!
He broke some make up myths
Who knew that the famous celebrity makeup artist never uses a primer and instead just goes with a moisturizer and foundation directly! Since he believes that there should be "No barrier between the skin and the foundation." Another myth he broke was how people often label subtle makeup as "natural", there is still tons of product used just to create even a natural no makeup look guys! The best part was how he kept telling that his techniques were more old school and simple, and not at all similar to the new "crazy and cakey" trends on instagram and youtube tutorials that take everything overboard by using tapes and what not all over your face. He always goes easy on color correcting , in fact the only corrector he uses is a peach one. Now who knew that?
His sense of humor though
If there was anything that put life in the class it was his amazing sense of humor! That guy knows how to grasp people's interest by constantly giving us a good laugh. How he used terms such as "Once you set it, you must forget it" and "the sandbag technique" to explain his what he was doing. I loved how he called his brushes his babies because they were up to 15 years old!
And how he responded to each and every question asked
That is definitely not any easy job! Answering to the thousands of questions you are being bombarded with WHILE working on a face is definitely something he excelled at. Not a single question was left unanswered.
Those delicious refreshments
Not to forget we were offered some delicious refreshments during the mid break!
The last session with Mario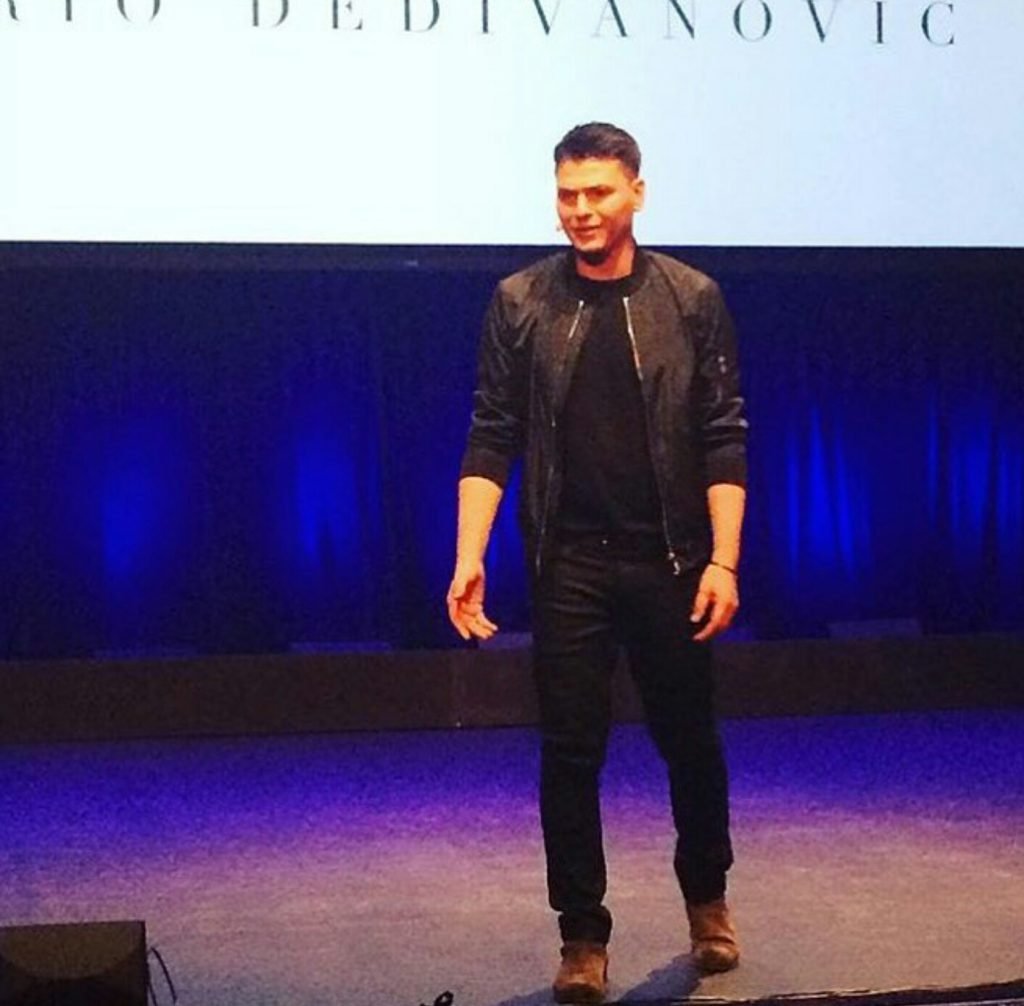 I loved how Mario was so open to sharing his own personal experiences at the end and answering to queries and giving career advices individually to everyone. The fact that he is so down to earth and interactive with the class just makes it worth your time!
You get to have the perfect red carpet picture with him
Who wouldn't want to stand next to makeup maestro and smile for a perfect picture?
DAMN that goodie bag!
Ok so this tops it all! Who would want to miss out on that bag filled with some of Mario's most favorite products! From brushes to makeup kits, name it and this bag had it all! Definitely made my day!
You will always cherish this one
What could have been better than having a certificate hanging to remind you of this wonderful experience you had!