Our resident foodie Nikhar Riaz reports back from Karachi's hot new spot!
With no shortage of emerging Pan Asian eateries around town, I had heard rave reviews about the sushi selection at the newly opened Bonsai. Curiosity, along with a craving for some authentic sushi, got the best of me, and so I headed on over with some friends to give it a try for myself.
INTERIORS

Designed by the masterminds of Studio Subtractive, one thing I noticed right away was how I didn't see traditional (and possibly cliché) themes like bamboo and the standard red and gold that you often see at Asian establishments. Instead, you felt calm and welcomed, with a spacious interior that incorporated soft hues and subtle elements of nature all around. I got a chance to speak with Seher Aziz (one of the architects behind the space) about the inspiration behind their latest project, who told me: "The concept of Bonsai began by drawing inspiration from the free flowing form of a water lily pond, or more accurately, from below the surface of a water lily pond. We wanted to create a curious and unexpected realm that feels somewhat other worldly."
GET THE PARTY STARTED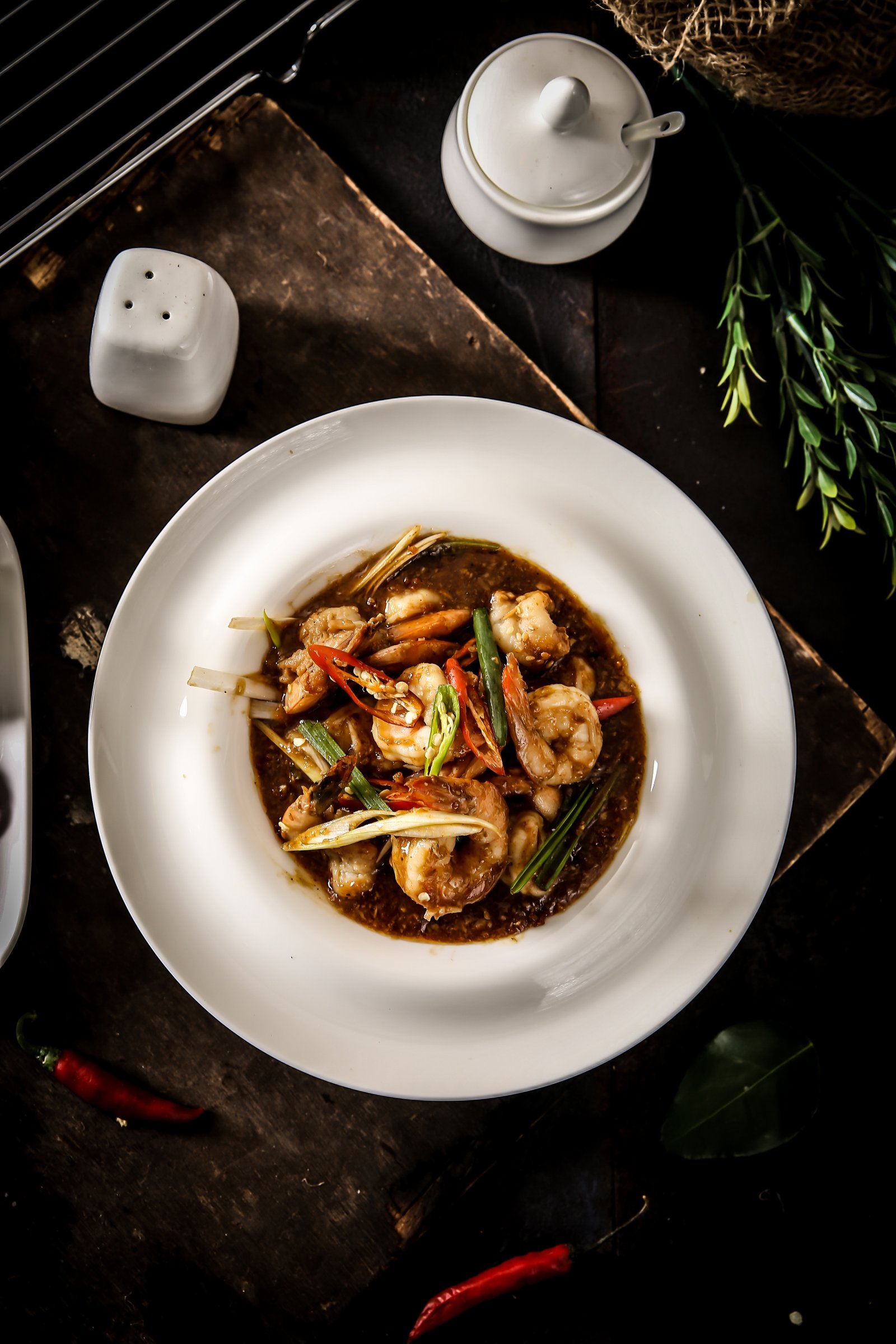 With so many salads and appetizers to choose from, I was excited to dig in right off the bat! To kick things off we ordered the Gomoku Salad, a delicious treat of crunchy lettuce with generous chunks of tuna. Accompanying that, the Beef Tataki hit the spot just right; with perfectly sliced meat in a flavourful sauce. And of course, we had to give the staple Crispy Dynamite Prawns a try. With a divine spicy mayo sauce, and perfectly sized and lightly battered prawn, this quickly became our favourite dish amongst the starters! For next time, I have my eyes on the Honey Chicken Wings.
SUSHI SAMBA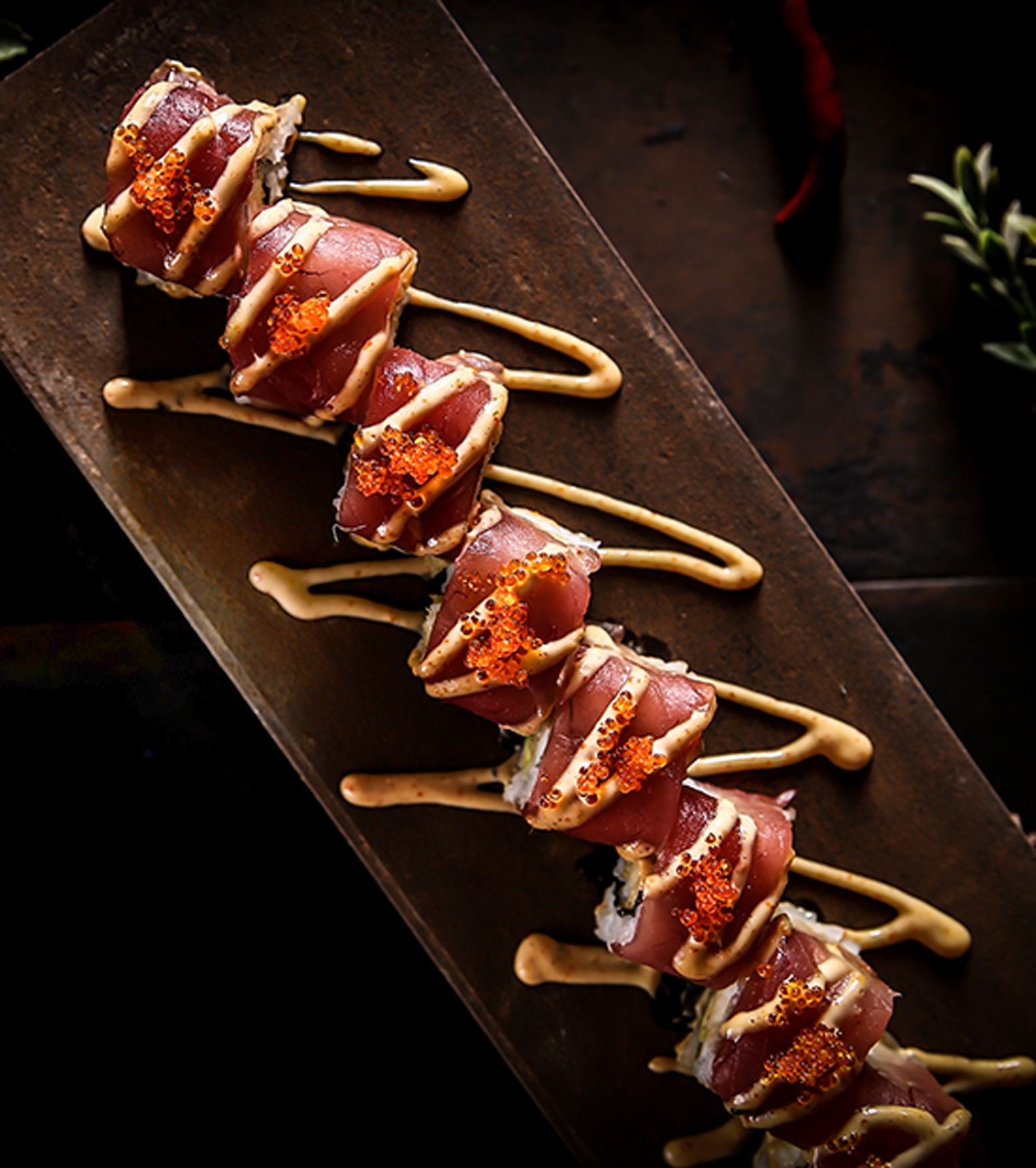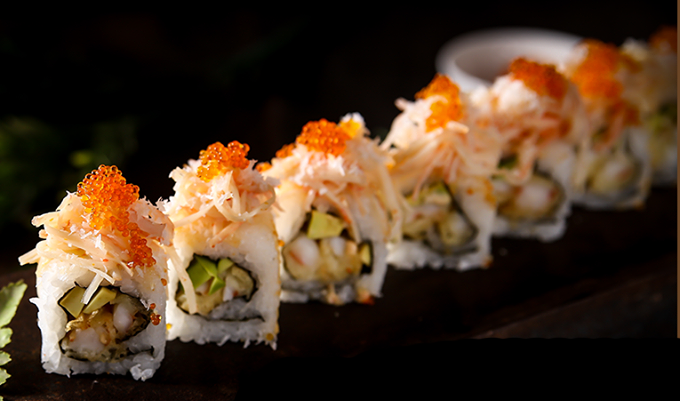 We almost forgot that the reason that we came was for the sushi! Throwing our diet out the window, we decided to get the Bonsai specials; the Firecracker, Snow Mountain Maki Rolls along with the classic Crispy California Maki. The Snow Mountain is a house special and a definite must try. With unique flavours and coconut flakes to top it off, this was a true treat. Meanwhile, the Firecracker (another specialty) is not for the faint hearted. Leaving you with a spicy aftertaste thanks to the fiery chili on top of each sushi, trust us when we say that this dish truly leaves its mark! And last but never least, the Crispy California stayed true to its nature, with a generous helping of crunchy tempura flakes and a tangy mayo sauce – we just couldn't get enough!
MORE MAINS PLEASE
No, we were not even close to being done! Because the menu has such a wide range of options, we just had to give some classic mains a try. The Red Curry Chicken was absolutely mouthwatering with just the right amount of spice and a thick authentic curry that hit all the right flavour notes.
Meanwhile, the Tamarind Fish was crispy with a rich sauce and and delicious spices that packed a punch with each bite (and the helping was generous enough for three people to share!) Lastly, we decided to try the Beef In Oyster Sauce which was cooked to pure perfection.
All in all, if you're looking for a Pan Asian dining experience that truly stands out, Bonsai is your best bet. And with so many dishes left to try, we'll surely be back for more!