Taskeen Zahra reports back from lahore's hottest new eatery!
The Rice Bowl has always been popular in Lahore with Chinese food lovers, and this go-to eatery just took things up a notch. Once only a delivery service, they've now opened up their doors at Mall One, giving patrons a new spot to head over and enjoy.
Interior
The restaurant has a minimalistic interior with extremely comfortable seating. The place is brightly lit with hanging bulbs that offer a very simplistic, raw touch. The décor can be described as industrial chic and welcoming to it's hungry audience.
Service
The new joint is always buzzing with a full house and a waiting line a mile long. So what's great is the extremely polite and attentive staff who remain calm in the storm, even offering you drinks while you wait. Once seated, the service is quick and the staff is well trained. If you have any menu questions, order alterations or overall concerns, their staff is ready for it all!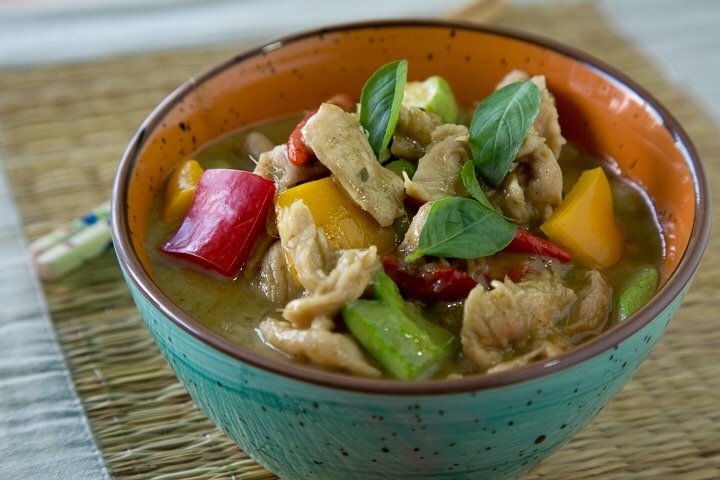 Menu
The Rice Bowl has a relatively simple menu, but don't let that fool you into thinking the food is anything but mouthwatering. While you can opt for their standard menu items, each that hit the spot with their authentic flavours, you can also create something on your own! Start by choosing your portion size, mains and add ons and before you know it, you have a meal designed just to your liking!
Dig In
Spicy Honey Glazed Wings
These wings helped set the expectations really high. They were crispy on the outside yet juicy on the inside, and were smothered in a mix of hot sauce and honey hot sauce. When the appetizer is this good, rest assured that the main course will blow you away.
Orange Chicken
This dish has always been a personal favourite of mine. The crisp, fried chicken bites are cooked in a wonderfully sweet and tangy orange sauce that tantalizes your taste-buds. Yum!
Crispy Chicken with Sweet and Sour Chilli Sauce
Their recipe for Sweet and Sour Crispy Chicken brings forth a twist with their added spice. It creates a delicate, smooth and succulent chicken that goes perfectly with a lighter sweet and sour chilli sauce. The balance of flavours is just right to leave you wanting more.
Chicken with Cashew Nuts
This has fast become my go-to comfort food. The tender pieces of chicken breast are served in oyster sauce with the perfect amount of crunch, topped with unsalted cashew nuts!
Egg Fried Rice & Thai Green Curry
The blend of perfectly cooked Egg Fried Rice with a Thai Green Curry that bursts with flavor was the star of the evening. The curry was aromatic, creamy and downright delicious. I am bookmarking this as one of the best around town.
Chicken Chowmein
Chowmein is probably the most universally popular stir fried noodles in the world. And yet, Rice Bowl manages to bring their own flavor to the dish. You have to try it to really know it!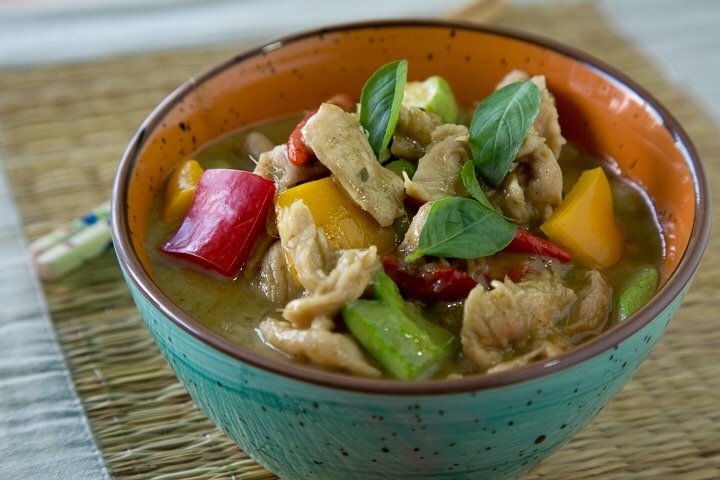 Overall Experience
Unlike most restaurants in the city, the Rice Bowl isn't a hit to the pocket. The dishes are relatively more affordable with good serving size and absolutely impeccable taste! If I spend a second more reminiscing over the food I had at Rice Bowl, I'd definitely give them a 10/10. Trust me, they are just THAT good!