We bring you all the scoop from what went down at their super fun shoot!
THE DESIGNERS
Shehrbano and Rema Taseer
What was the design philosophy of this particular collection?
We wanted to go with colour palettes that were suited to the bridal season and for a bride to feel her best. Our collection contains ethereal, feminine pastels as well as ethnic jewel tones with lots of 3D detailing. Think enchanted fairy tale meets modern spirit.
What made you go with Alyzeh Gabol for your shoot?
Soft features, flawless skin, dreamy face and body, and the ability to carry Eastern couture well.
Which silhouette do you want to see more of this coming year?
Rema: Sculpted shoulders and plunging necklines.
Shehrbano: And flirty, girly and playful cuts teamed with statement lowers. Lots of Eastern and ethnic embellishments and detailing like gota, kiran, block print, chunri, etc.
What trends are you ready to see die in 2017?
Rema: Capes!
Shehrbano: Can can's, pastels, belted dupatta's and capes.
Tell us about something memorable that happened at the shoot:
Rema: We were shooting at the Haveli. As soon as we announced lunch break, it was hilarious to see all of us – and most interestingly, our model Alyzeh – fully clad in bridal wear and jewellery gorge on all the anday aaloo, chanay and puri while Bano screamed, "pehle kapre change karoooo!"
Your personal favourite piece from the collection?
Rema: White mukeish peshwas with chai pink dupatta and gold sharara.
Shehrbano: I loved the mukeish peshwas, red and gold gota kurta, and the Art Deco sari. I can't pick just one!
THE MODEL
Alyzeh Gabol
How do you feel you relate to the brand?
It is always fun working with Rema and Sherbano because they are full of energy like me, haha, and their designs are really trendy and feminine.
Current favourite fashion trend:
Short shirts and bootlegs.
Trend you are ready to see die in 2017:
God! I don't want to see belted dupatta's anymore! I hate them!
Tell us about something memorable that happened at the shoot. 
Bano will answer this one!
Your personal favourite outfit from the collection?
I loved the white mukesh peshwaas with kiran on the dupatta.
THE PHOTOGRAPHERS
Farhan and Shayan Sherwani of Stop Style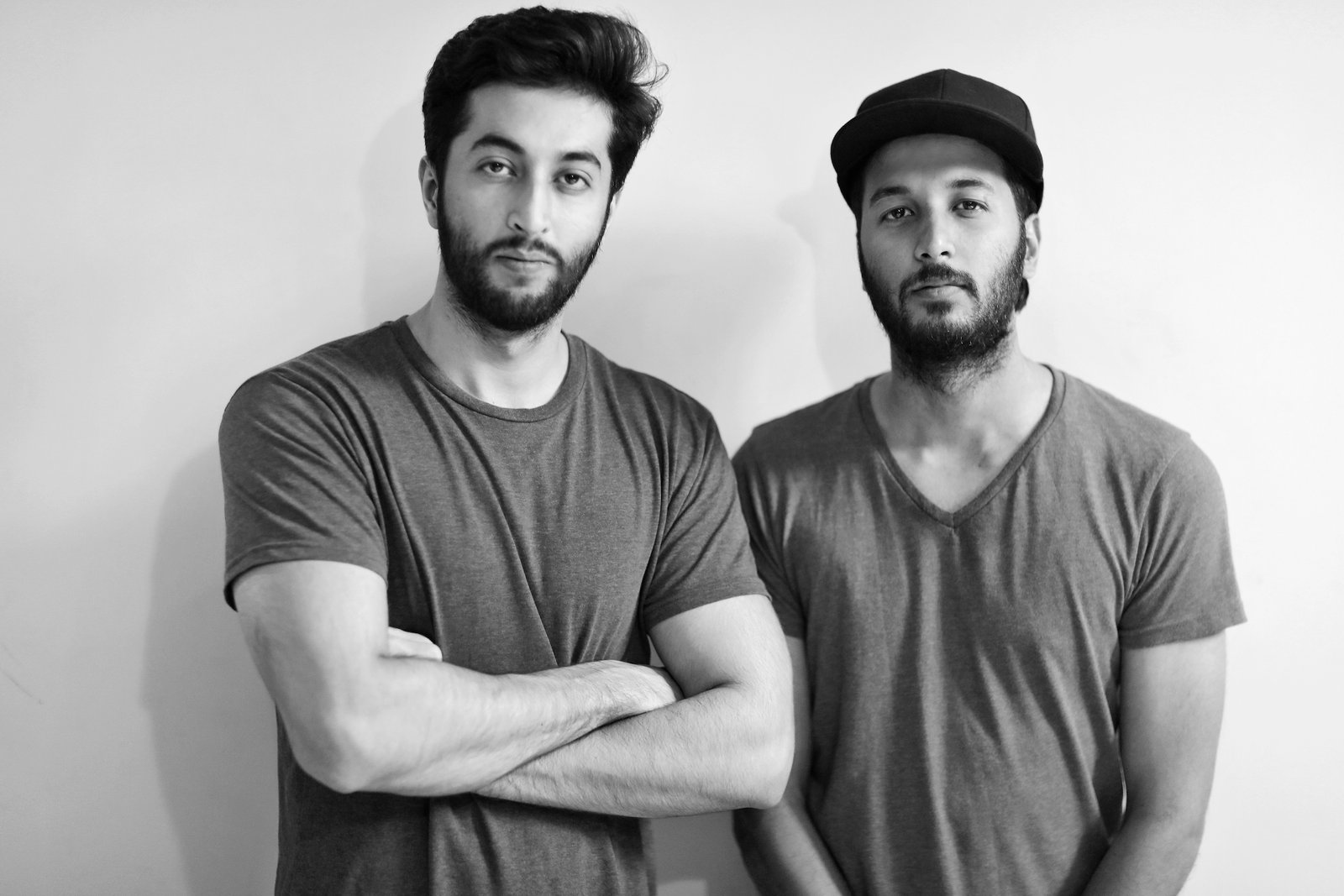 What was the concept for the shoot?
As the outfits were Eastern, we wanted the concept to reflect our traditional heritage. We shot at Yousaf Sali's Barood Khana Haveli, and it turned out according to plan.
How do you get in the zone before a project?
We focus on all aspects and discuss ideas. The process of rigorous brainstorming and some serious research help us enjoy our projects immensely.
Songs on repeat on set:
There were numerous Qawali's playing from Yousaf Sali's collection.
Favourite thing about working with Rema and Shehrbano:
They are very professional and open to new ideas. Their flexibility is the reason we are always able to pull out something mesmerising.
Tell us about something memorable that happened at the shoot:
There was a low doorway which somehow everybody always forgot about and whacked their heads into it, despite numerous warnings. Alyzeh had a serious hit from there! In the end, we all were laughing, including  Alyzeh herself.