WE BRING YOU ALL THE BEHIND THE SCENES SCOOP FROM CRIMSON LUXE BY SAIRA SHAKIRA'S FABULOUS SHOOT
Luxury fashion brand Crimson collaborated with designer duo Saira Shakira to present their collection Crimson Luxe featuring Sanam Saeed, one of the leading actresses of the Pakistani film industry, as the face of the campaign. This collection is set to launch nationwide at the end of August 2016. Crimson Luxe by Saira Shakira features 12 unstitched designs on luxury fabrics such as chiffon, silks, hand woven nets, and organza with Saira Shakira's signature embroideries and intricate hand work embellishments. The latest collection features a variety of colour palettes including pastel shades and scarlet reds that resonate the true essence of summer. See what the amazing team had to say about their beautiful shoot:
ANUM AKRAM, CEO CRIMSON
Tell us about partnering up with Saira Shakira for this seasons collection.
The renowned designer duo are most famous for their luxury pret and seemed like a perfect fit for this collection. Their aesthetic is original and modern yet wearable and thats exactly what you need for an unstitched range. The fact that they were trained was bound to make the production process easier as they already understood the techniques we would be using.
What made you go with Sanam Saeed once again for this campaign?
We had such a fantastic time working with Sanam for our previous lawn campaign. She is beautiful inside-out and takes no time to understand the photographer's point of view while getting along with everyone. She represents Crimson perfectly – intelligent, aware, fashionable, oozing character and grace. Plus who doesn't love Sanam Saeed?
What was the concept for the shoot?
As the collection was in the process of coming together, we became more and more excited about photographing it in a way that captured the sheer beauty and drama of all the garments Saira Shakira created. The collection took a while to come together and we wanted to show just how beautiful and striking someone would look wearing the pieces. Hence the name – Call her Diva. The shoot follows Sanam in various settings divas find themselves in – on board a private plane, getting ready for a performance with the cutest ballerinas, attending a luxury picnic, and being the centre of attention everywhere she goes.
Your personal favourite designs from the collection?
If there ever were a true labor of love, this would be it. I'm so grateful to Saira and Shakira for designing from the heart and with so much dedication. I love everything but if i must pick, it would have to be Iznik Relics!
SANAM SAEED, BRAND AMBASSADOR CRIMSON LUXE BY SAIRA SHAKIRA
How was your experience working with Crimson?
It was a positive yet challenging experience: they had some great ideas that they were able to bring to life although there were moments when extras were part of shots which made it difficult with so many people. However, it was great how it all worked out at the end!
Being your second time working with Crimson, how do you feel you relate to the brand?
It's always been a good experience with Crimson.
Tell us about your day on set (the concept, shooting with the little girls etc)
The shoot was long but fun. We shot in the old city and we were able to capture some really beautiful locations.
What was your favourite outfit?
They all have their own signature style but my favorite had to be the one with the ballerinas.
MUZI SUFI, PHOTOGRAPHER
Tell us about the concept of the shoot. How did it come to life?
Crimson approached me with the concept of the sought after woman. It was definitely a very challenging concept in Pakistan because you have to make sure you plug in the right people, professional and yet perfectly groomed to set each scenario. We all sat down and thought of different instances in which the girl may find herself and took it from there.
What was your favourite part about working with Sanam and Team Crimson?
Sanam has got to be one of the easiest people I have ever worked with. She's beautiful and had no tantrums at all, despite the heat and long shooting hours. We had to keep shooting multiple takes for each outfit because all the children and extras had to look just as good as Sanam. One awkward look in the wrong direction by one of the extras and the shot was useless. She's so great because she was so patient throughout. Crimson was very nice to work with as well. It was a difficult shoot to execute but everyone was so positive so that kept us all focused.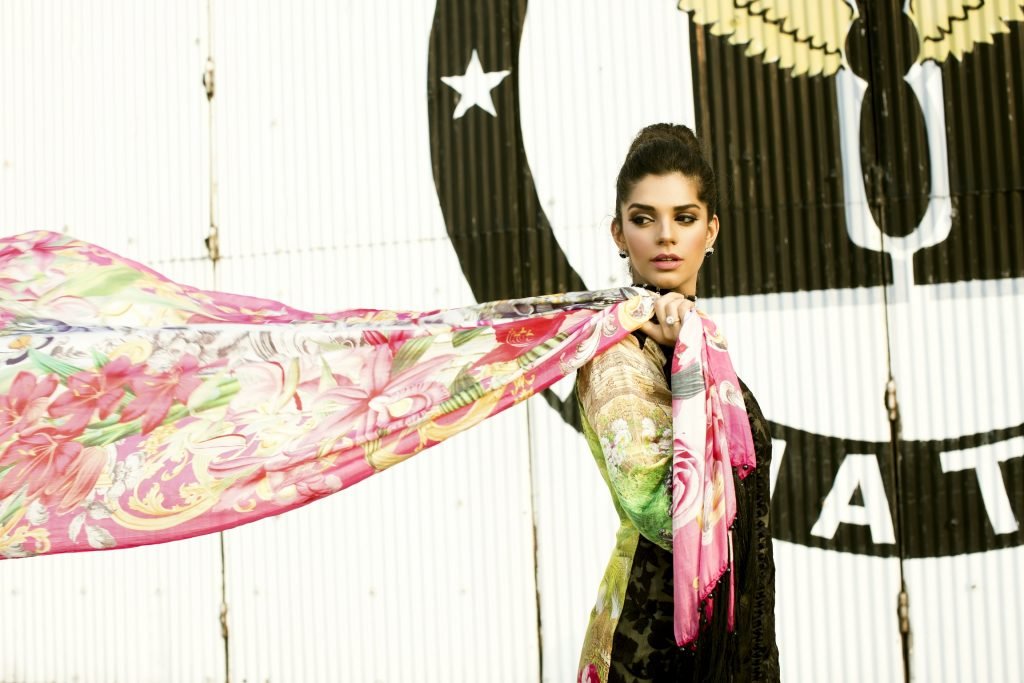 What was the funniest/most memorable moment from on set?
Omayr Waqar. I love having him on set because he changes the entire mood to something light hearted, and I think that helps everyone ease up a bit under stressful conditions.
What was your favourite outfit?
Definitely the green one where she's standing with the ballerinas. The floral embroidery on the dupatta is just stunning.
 
SAIRA FAISAL & SHAKIRA USMAN OF SAIRA-SHAKIRA
 How has this collaboration experience been?
Collaborating with Crimson has been an absolute joy. It has been a good experience so far working with them – it is all about team work at the end of the day!
 What is the design philosophy of this particular collection?
 Our design philosophy for this collection is very close to the true essence of a Saira Shakira woman. We have given each design a unique theme all the while keeping the designs very contemporary and fresh.
 Which silhouette do you want to see more of this year?
 Culottes with mid length shirts, for sure.
 What trend do you want to see die this year?
 The tulip pants – please die already.
 Tell us about something exciting/funny/disastrous that happened at the shoot?
 The ballerinas were all of the above!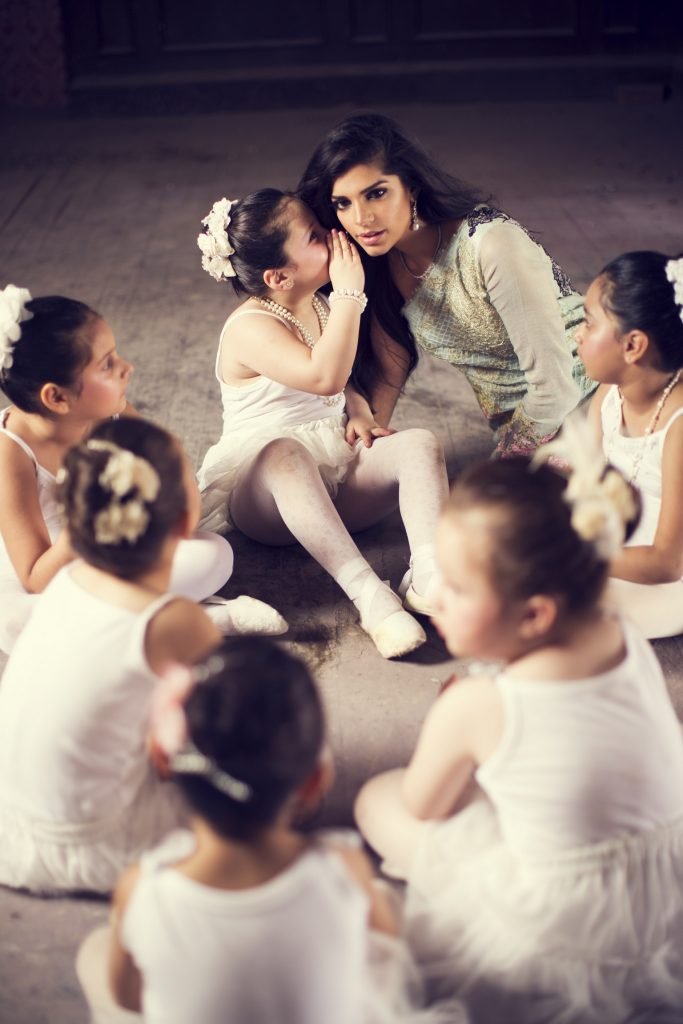 Your personal favourite designs from the collection?
Oh we can't give that away just yet. You tell us which ones your favourites are and we'll tell you which ones are ours.