Anusha Bawany chows down at Karachi's hot new modern Asian kitchen
The growing demand for Pan Asian cuisine from foodies galore has sparked several new eateries around town to pop up! But not every restaurant can live up to the mark, and standing out from the crowd takes a certain X factor that not everyone manages to achieve.
Run by brother-sister duo Farah and Asad Viyani, with their master chef mother Shabnam to help guide them, Market has a creative and inviting menu that plays on traditional flavours. I headed on over with a few friends to take a look and see for myself if this hot new spot can truly set itself apart from the others.
SMALL PLATES
Right off the bat, Farah recommended the fries, and we couldn't have agreed more. The Loaded Kimchi Fries are served piping hot, topped with Korean shredded beef, cheddar cheese, Kimchi and a spicy Korean aioli that all blend together to make each bite memorable. We also got the house special Beef Tataki, which was sliced in perfect thin slivers and garnished with garlic chips and spring onions. Lastly, the Crab Rangoon Dim Sum was bursting with authentic flavours, kicking off the meal on a high note.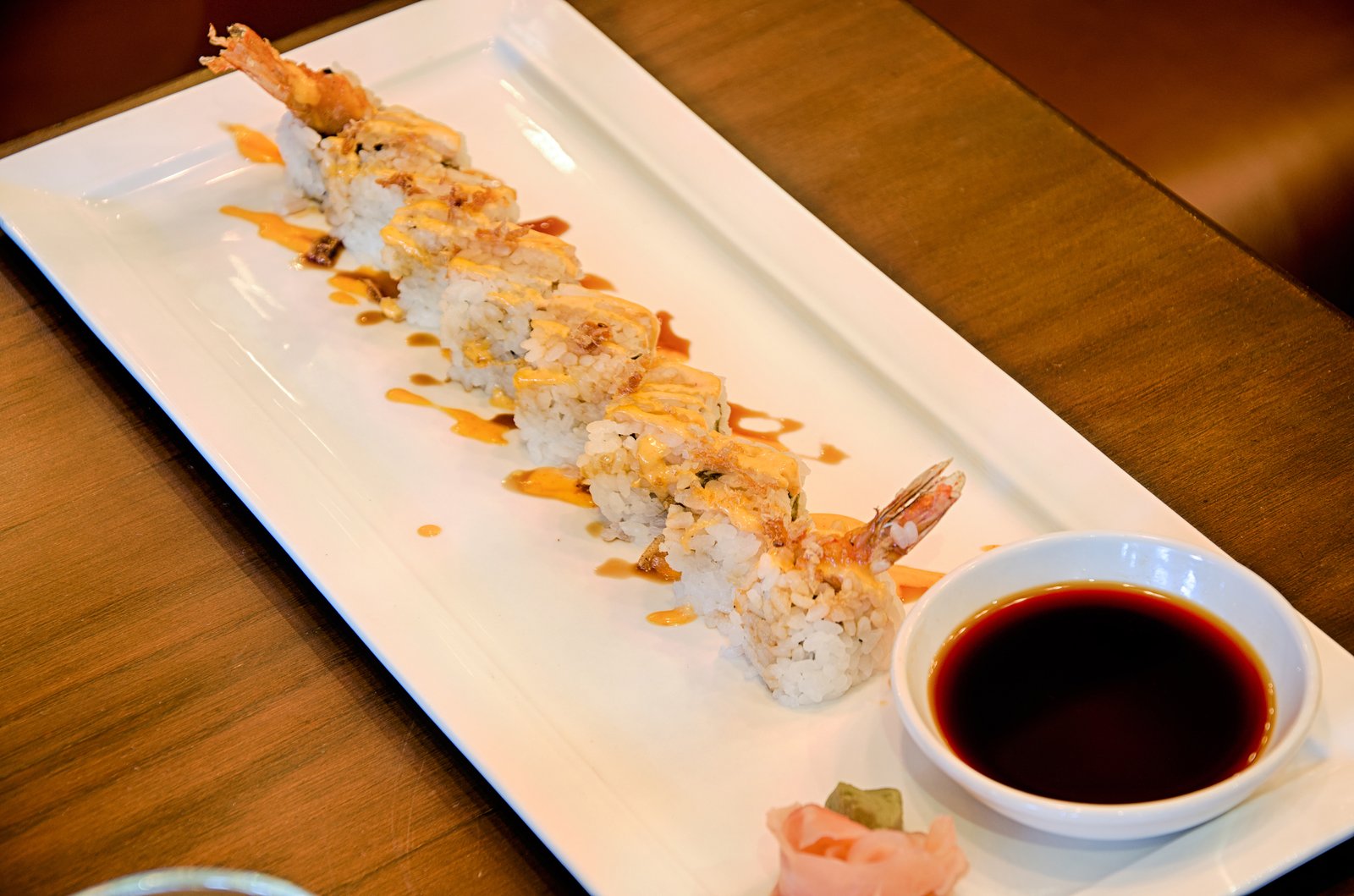 SUSHI SAMBA
The true test (for me, at least) is if the sushi dishes hit the spot, and boy, the Dragon Roll did just that! With a tangy spicy mayo and crispy tempura flakes, the bar was set high and this dish met the mark. We also ordered the Spicy Tuna on Crispy Rice, which stands out as the fresh tuna is served on a cracker like disk of crispy rice. If you're feeling experimental then give this one a try.
RICE BOWLS
While we were starting to get full, we still had to give one of the main plates a chance. The Pad Kra Pao was a hearty meal and a great choice! Chopped chicken infused with basil and Thai red chili peppers, served with sticky jasmine rice and a fried egg on top… what more could we have asked for?
HOT CROSS BUNS
I had my eye on this dish from the second I saw it pop up on my newsfeed, and have to admit, it was what had lured me over in the first place. The Steamed Bulgogi Beef Buns were just what I expected and then some. Tender beef doused in a Gochujang sauce and Asian slaw, served in a soft, melt-in-your-mouth bun… Oh my! While unfortunately we all shared and so I only got my hands on one, but I can definitely see myself going back just to devour them all.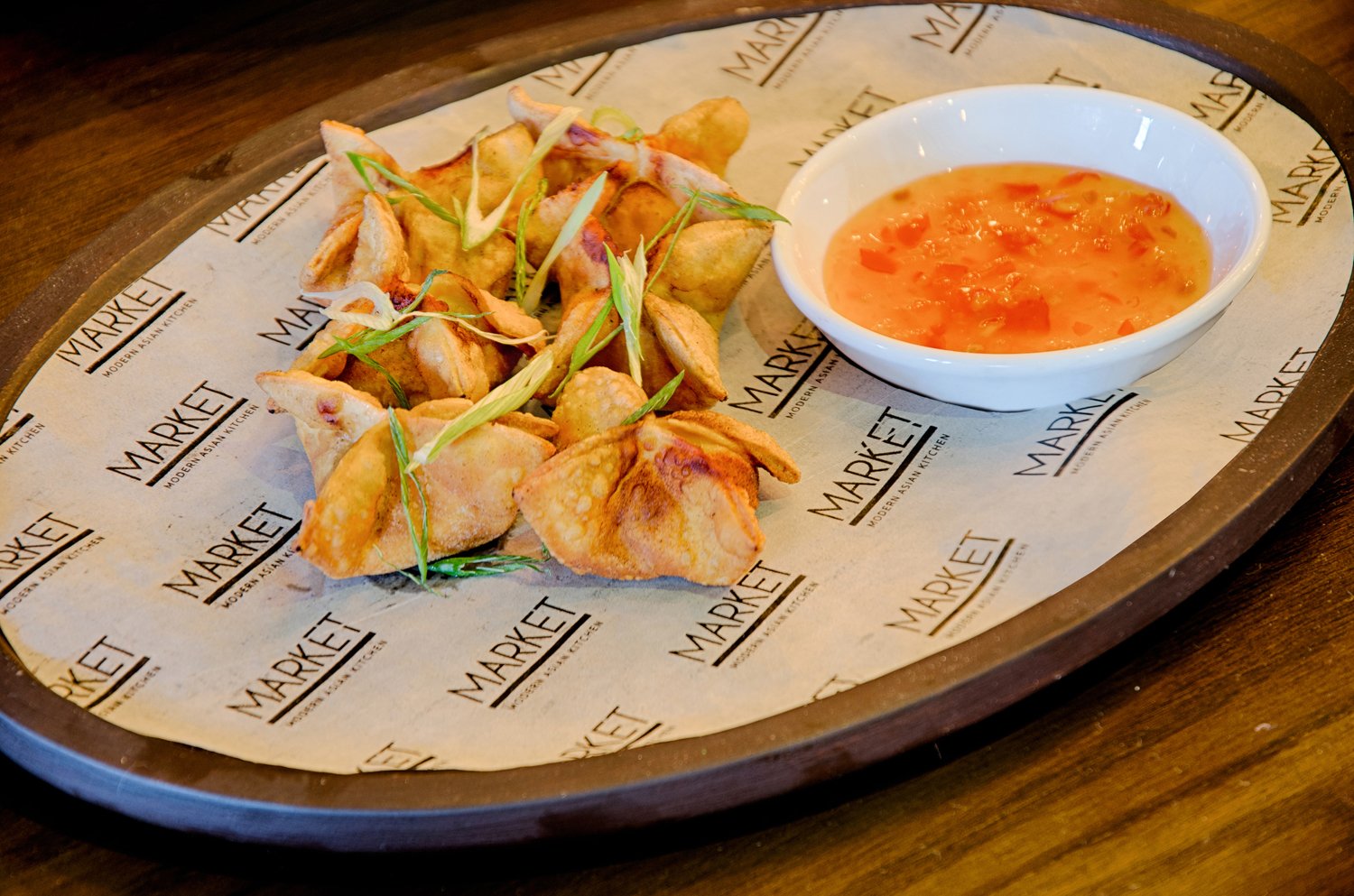 GO NUTS FOR DOUGHNUTS
You would think by now we were full to the brim, but there is always room for dessert, right? The Chinese Doughnuts were just divine! These fried, mini bites of heaven (with both Nutella and caramel dipping sauces) were the perfect finish to a fantastic meal. For next time, we have our eyes on the Matchamisu – a vanilla sponge cake served with a dollop of Matcha cream and white chocolate shavings. YUM!